20 juillet 2018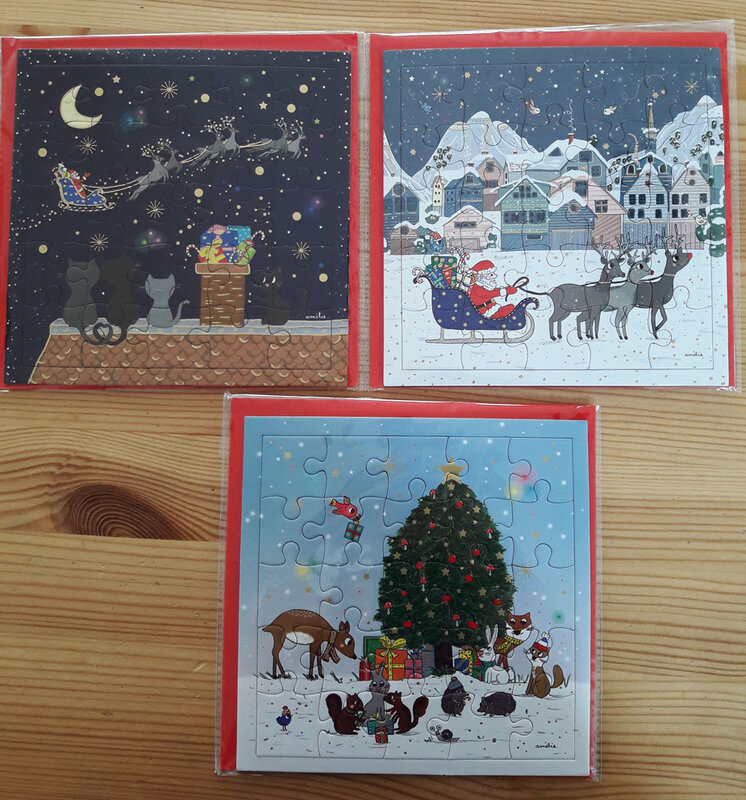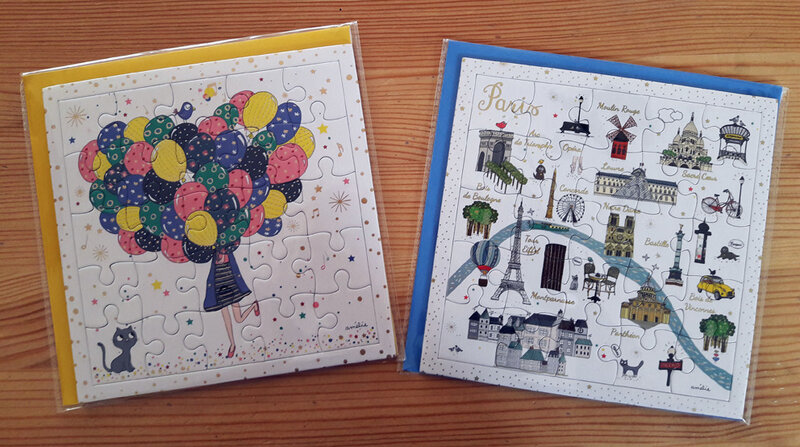 5 nouvelles cartes puzzle, de Noël mais pas que !
Avec enveloppes de couleur assorties, le résultat est très sympa.
---------
New puzzle postcards, with matching envelopes !
---------
19 juillet 2018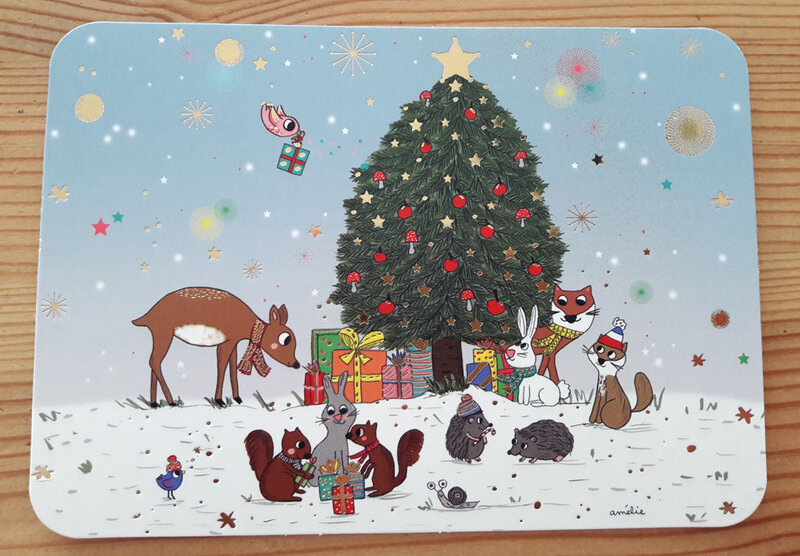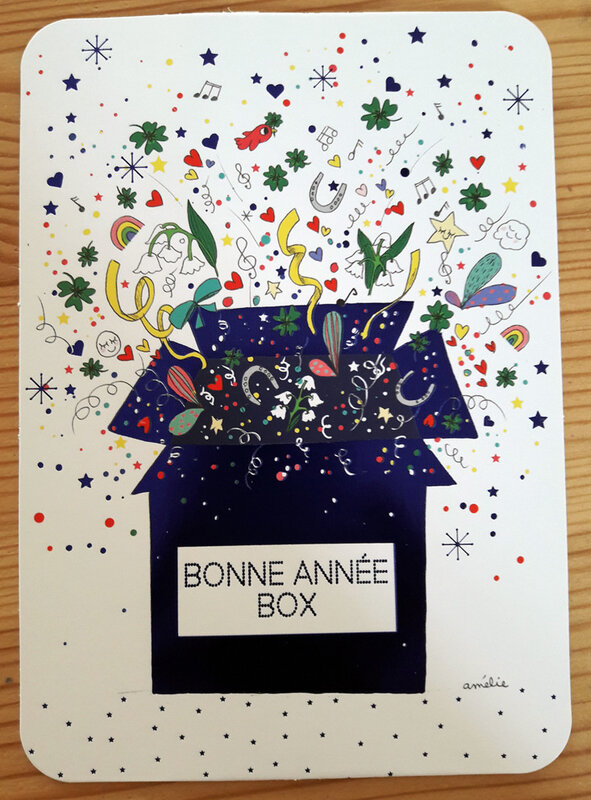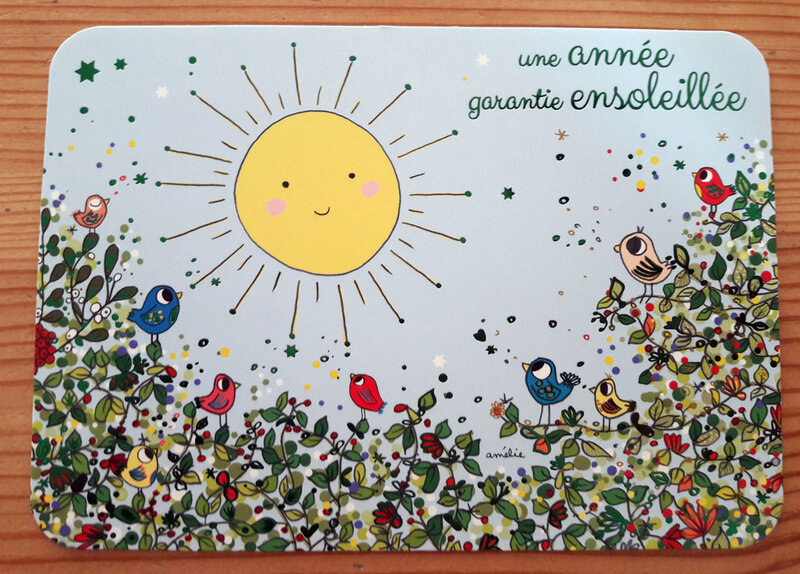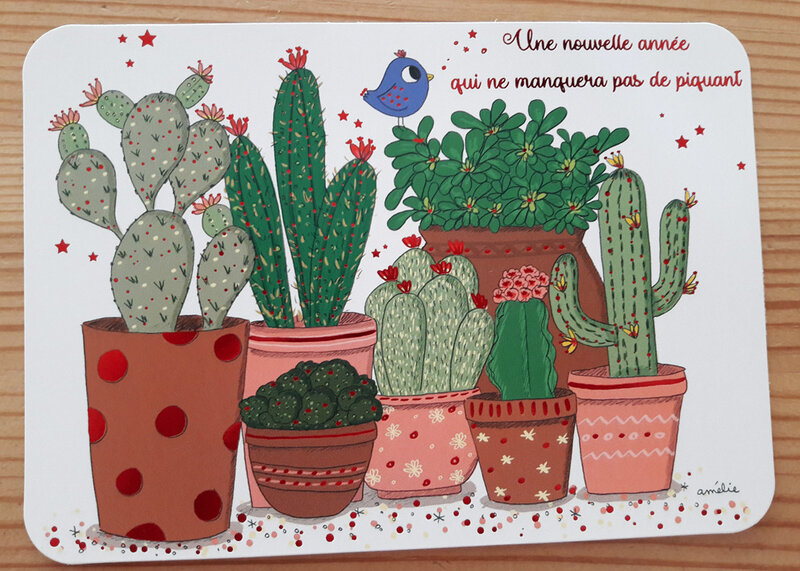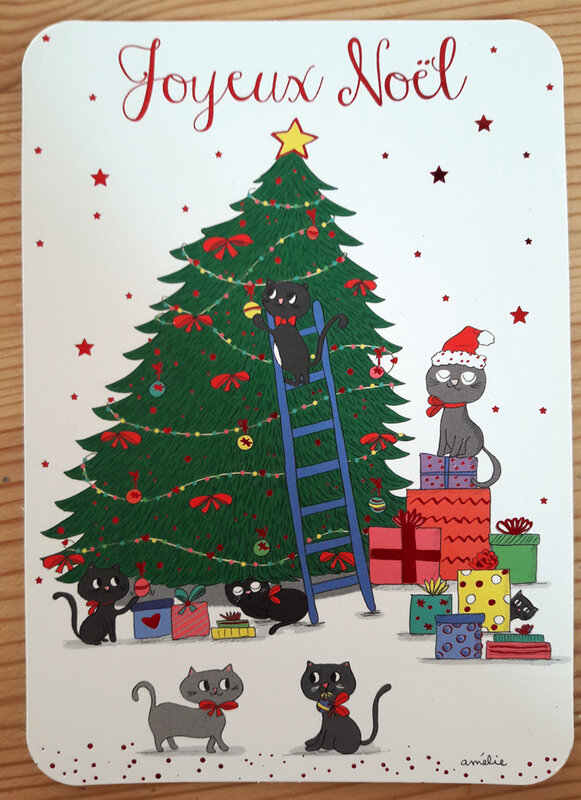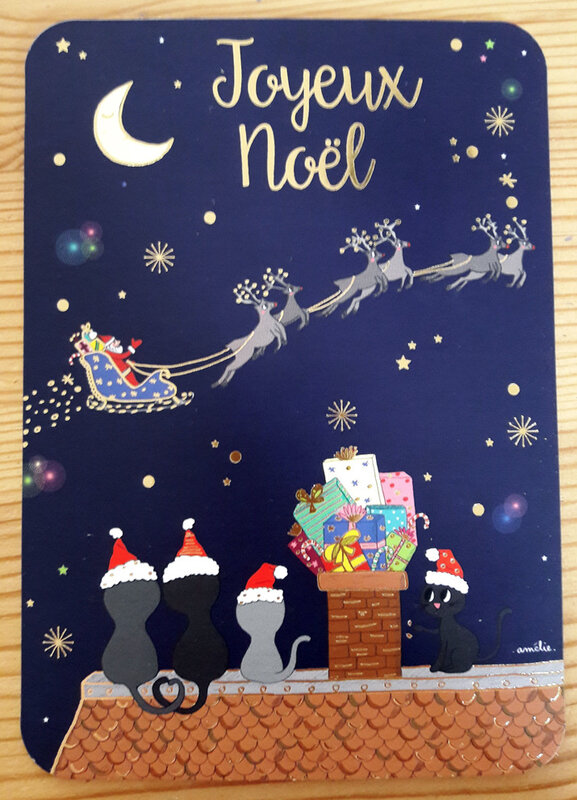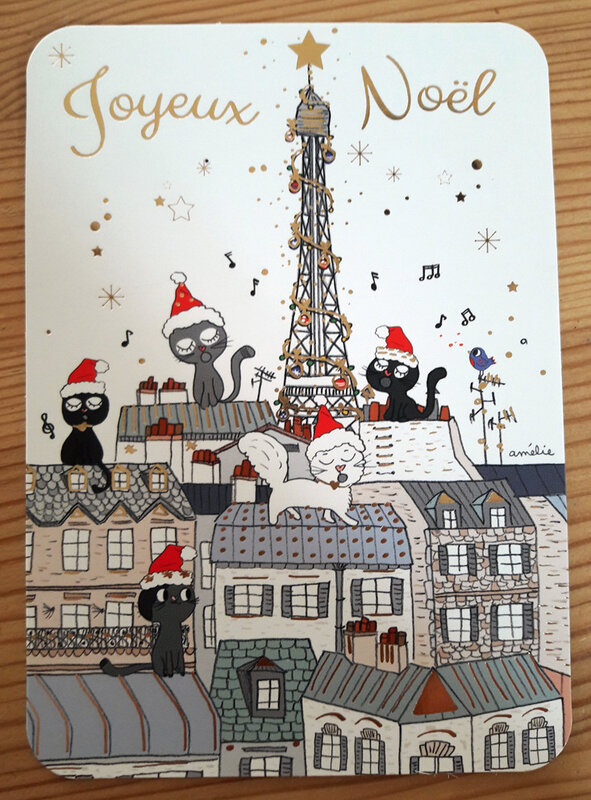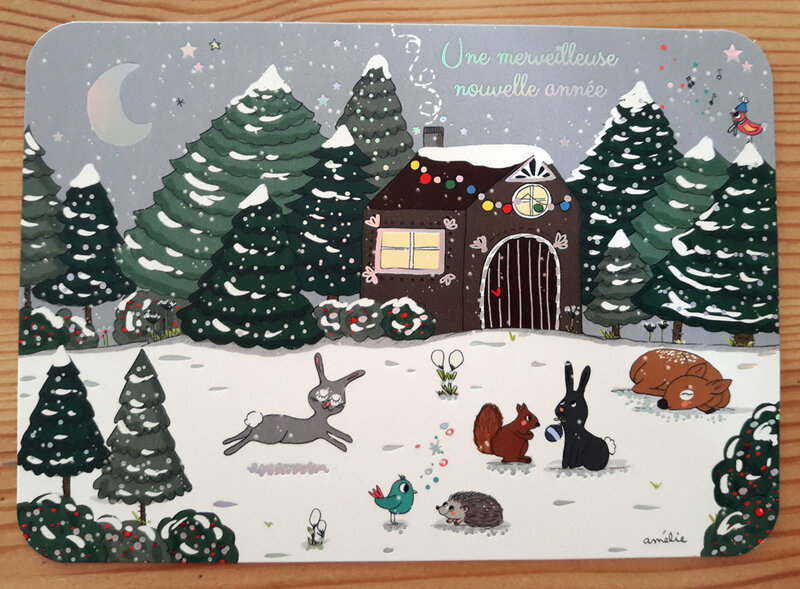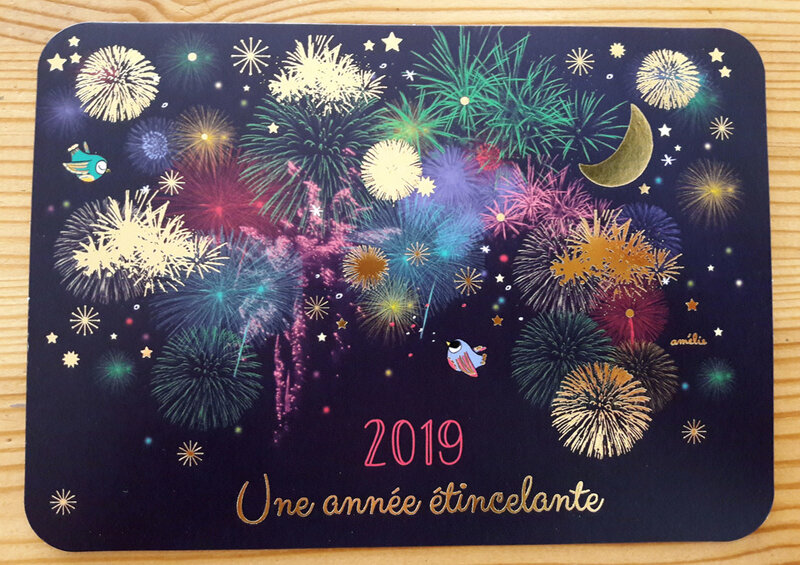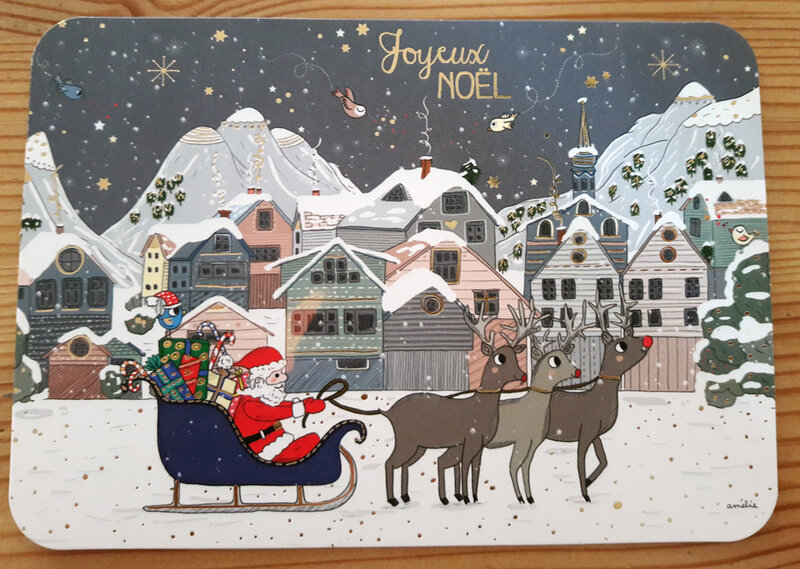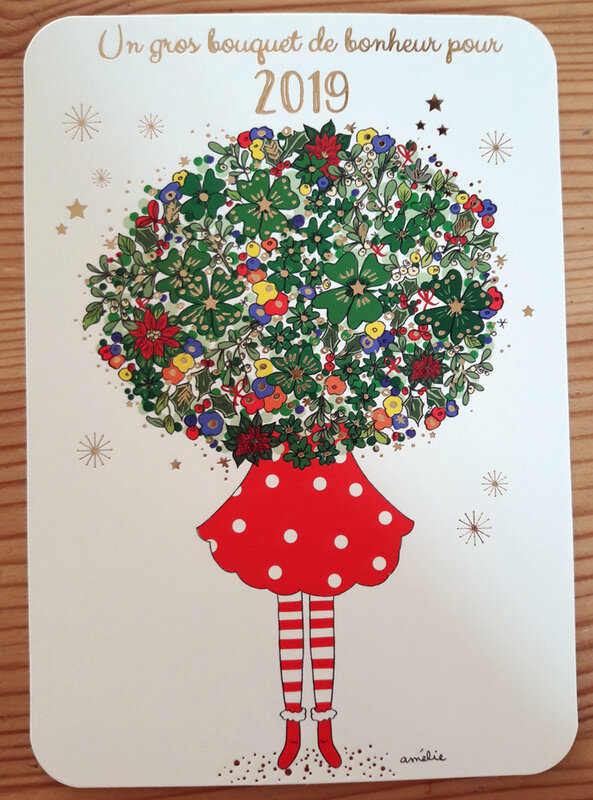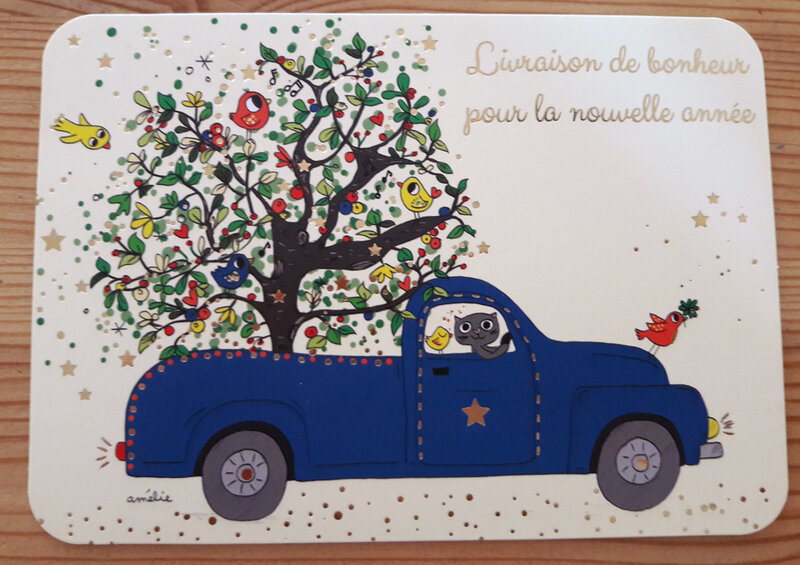 PLein de nouvelles cartes à envoyer pour Noël !
Et cette année petite nouveauté, il n'y a plus suelemtn du doré mais aussi du rouge, du bleu, du vert et de l'argent irisé !
À retrouver en boutiques mais pas tout de suite tout de suite ;) !
----------
New postcards for Christmas, not only with a gold foil this time but also red, green, blue and silver foils. Yeah !
(in the middle of summer it's weird I know ;, but it's never too soon to start thinking about Christmas, right ?)
----------
18 juillet 2018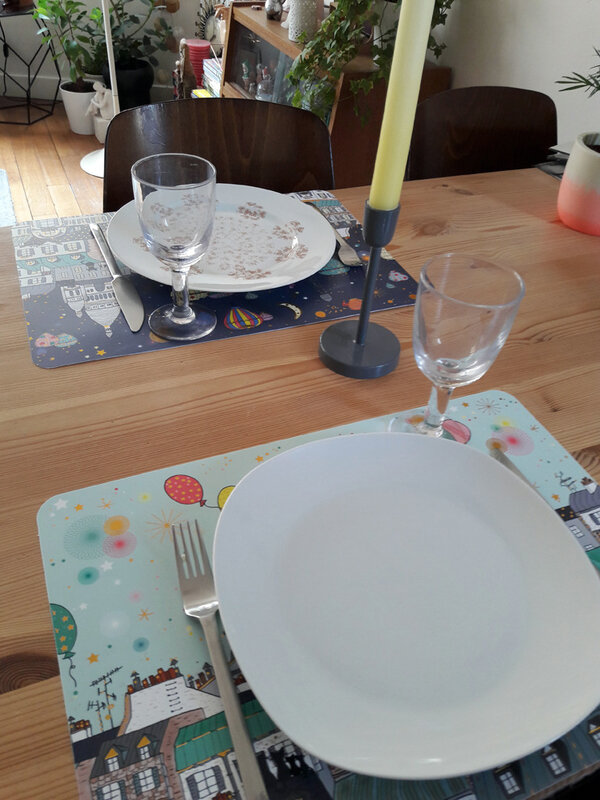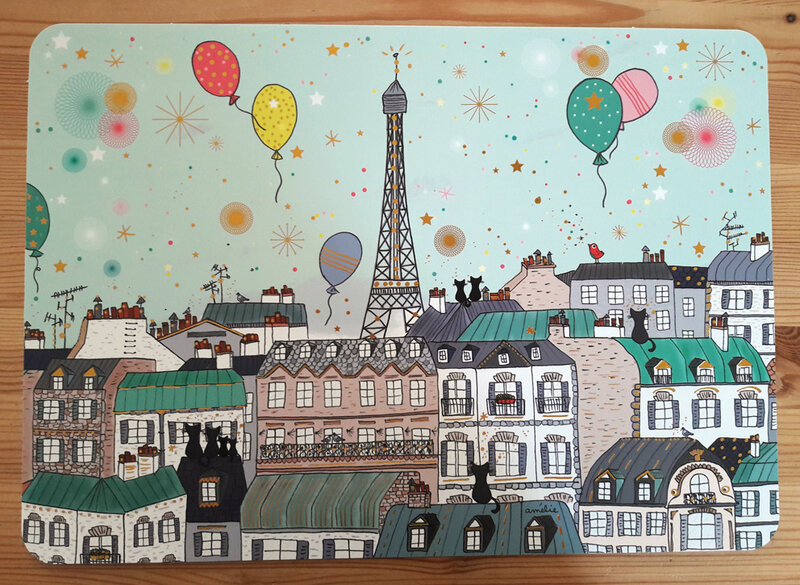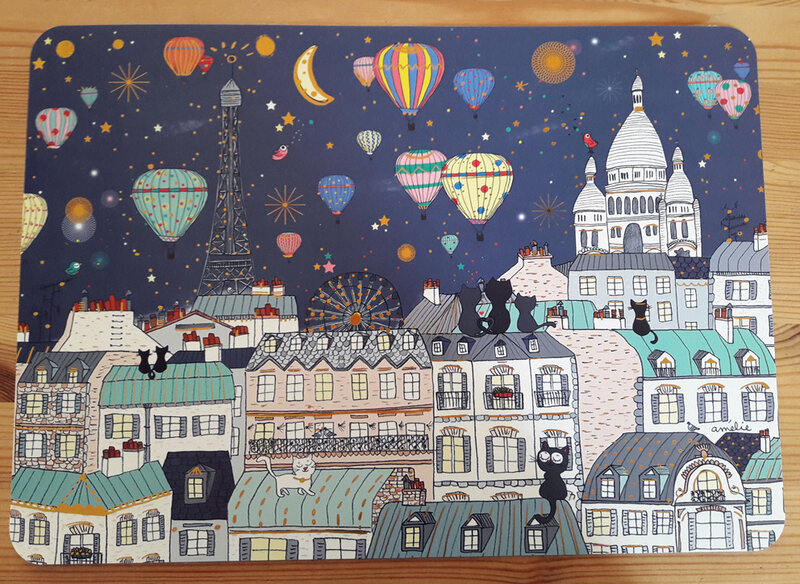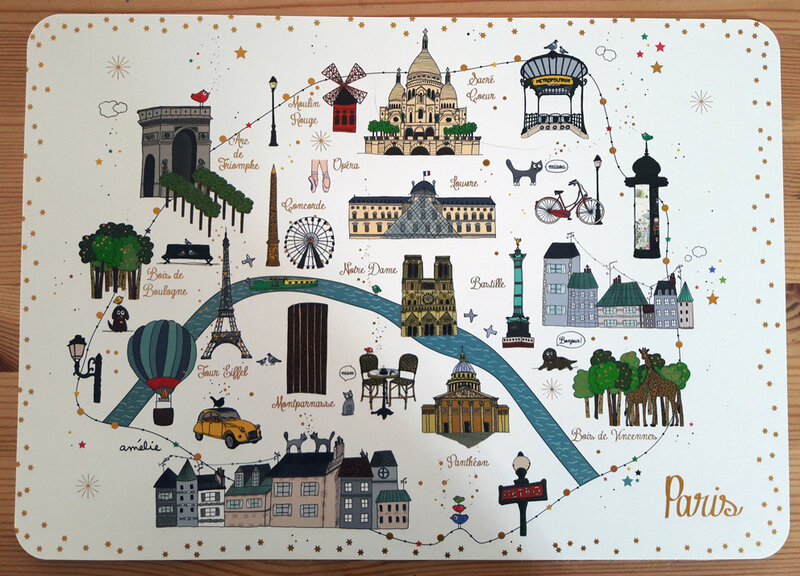 Unn nouveauté pour les éditions Cartes d'Art, des sets de table (avec du doré) !
Dipsonible dès à présent en magasins !
----------
New for Cartes d'Art, my drawings are on placemats ! Enjoy !
----------
26 mars 2018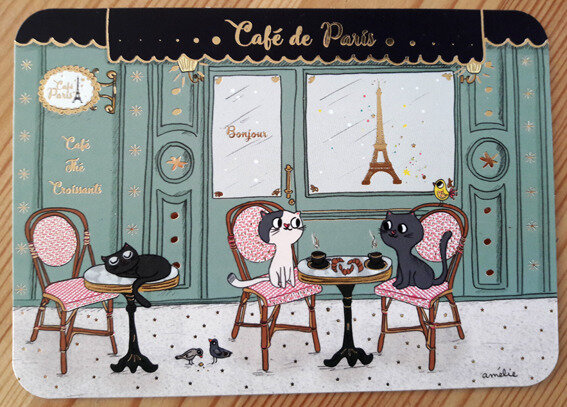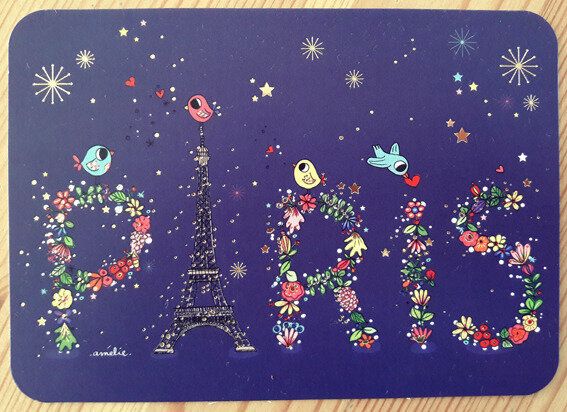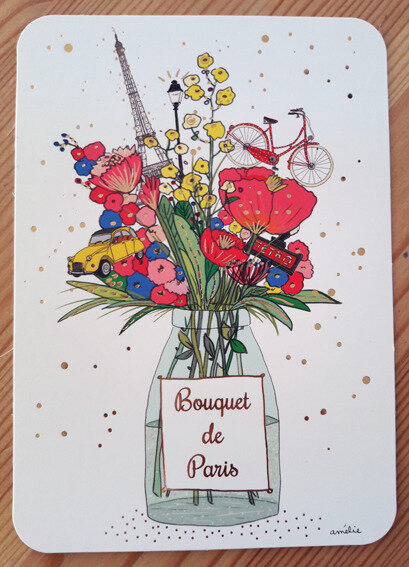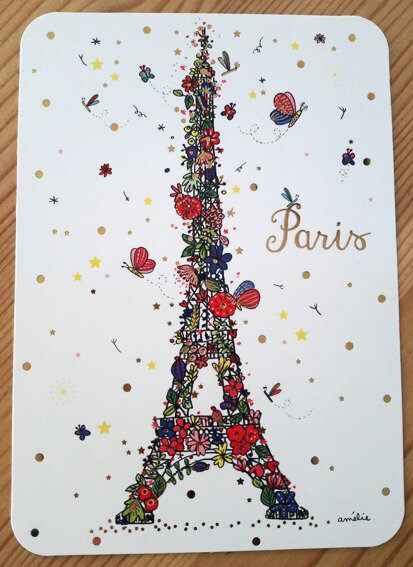 Et aussi des petits poissons qui nagent comme des petits fous à la recherche de l'amour :-) c'est une carte lenticulaire (oui c'est comme ça que ça s'appelle) mais comme c'est trop compliqué de mettre des vidéos sur ce blog, vous pouvez aller la voir bouger sur Instagram !
----------
Lots of new parisian stuff for Cartes d'Art, and also a flip card with little fishes looking for love ! It is waaay too complicated to post videos on this blog so if you want to see it in action, check it out on Instagram :-)
----------
---------
22 mars 2018
Je serai en dédicace pour mon album "Sauter dans les flaques…" le samedi 24 mars de 10h30 à 12h30 à la Maison des Associations du 8ème arrondissement, à Paris, dans le cadre du salon Biblio 8, en partenariat avec la librairie Fontaine Haussmann, venez nombreux !
----------
I'll be signing my book in Paris on March 24th, come and meet me !
----------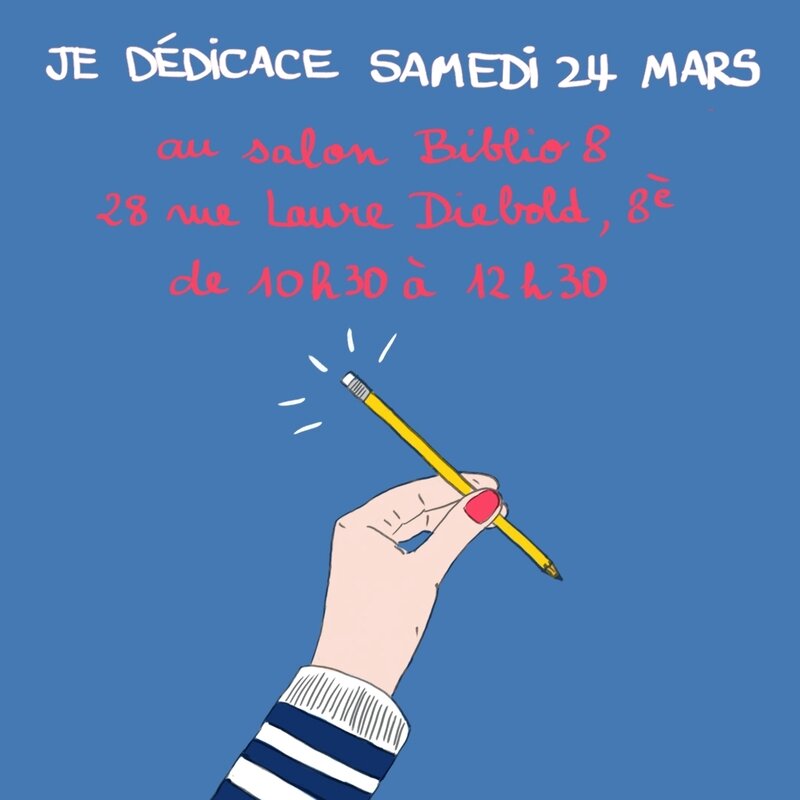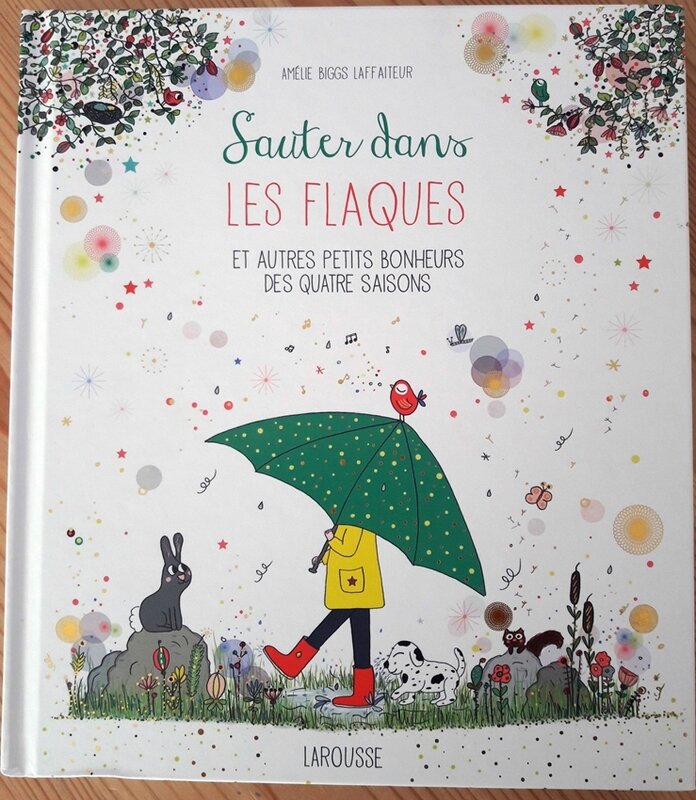 ----------
25 décembre 2017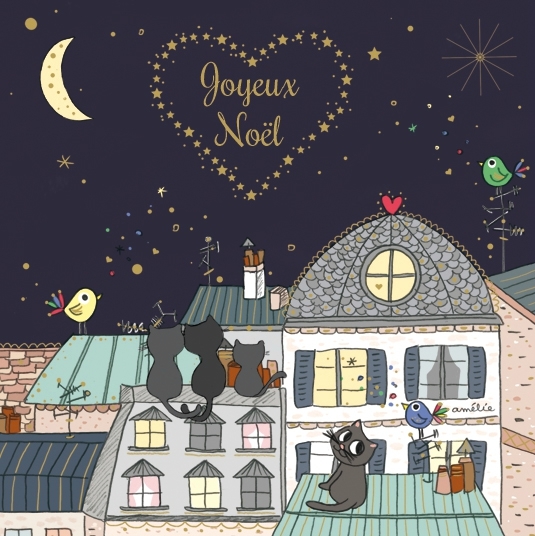 ---------
16 novembre 2017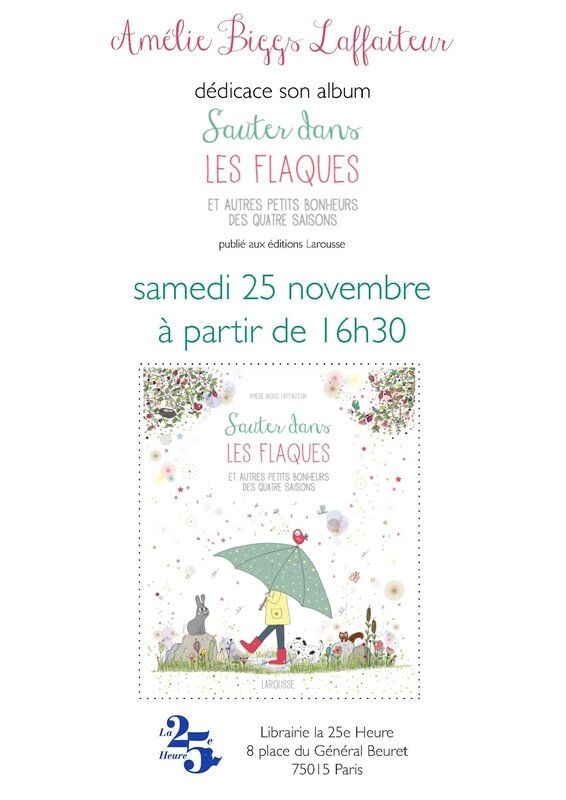 Je dédicacerai mon livre "Sauter dans les flaques et autres petits bonheurs des quatre saisons" paru aux éditions Larousse jeunesse le 4 octobre dernier le samedi 25 novembre à la librairie La 25è Heure dans le 15è à Paris, à partir de 16h30, venez nombreux !
----------
I'll be signing my book on November 25th in Paris, in the bookstore La 25è Heure, from 16:30 pm
Let's meet !
----------
Et aussi : la page Facebook de Larousse Jeunesse est ouverte ! C'est par ici !
The publishing company Larousse Jeunesse now has a FB page, it's this way !

----------
11 avril 2017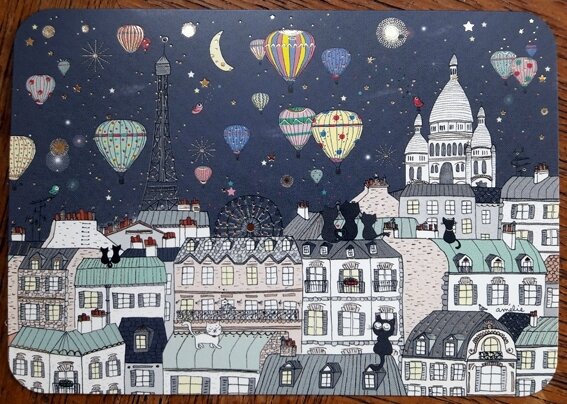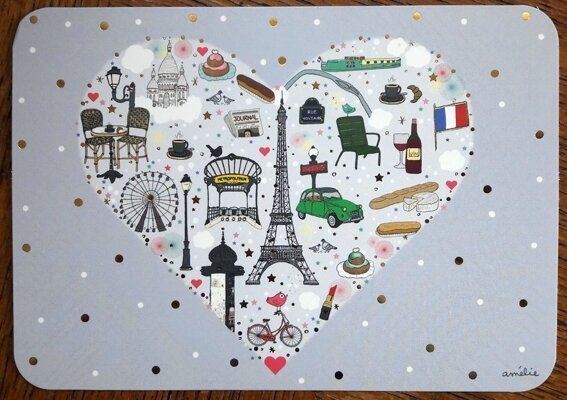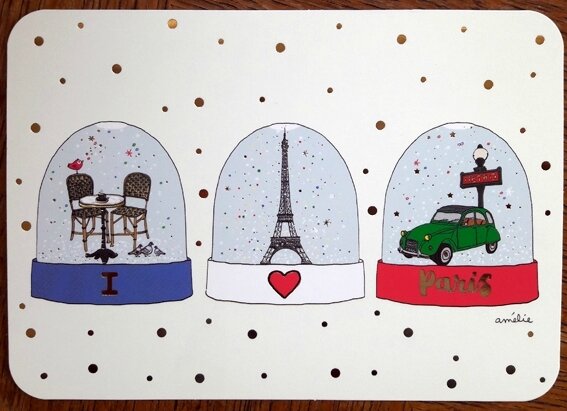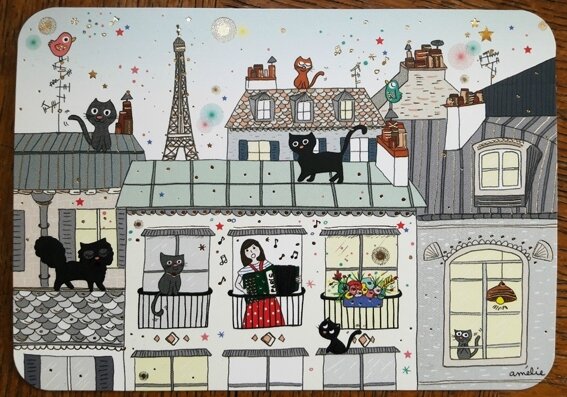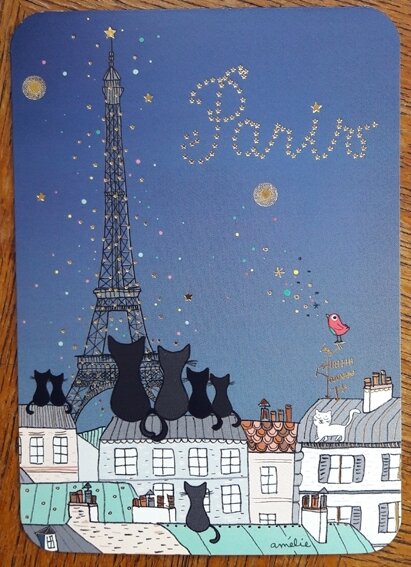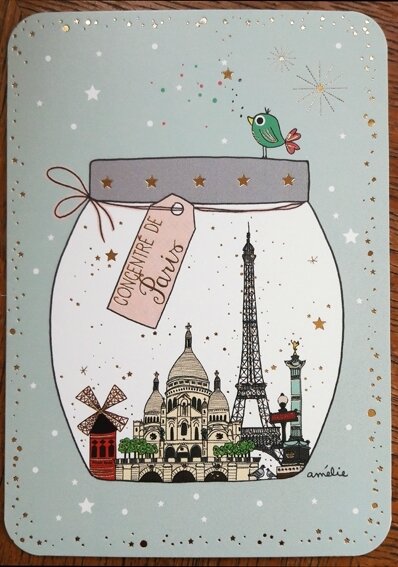 06 septembre 2016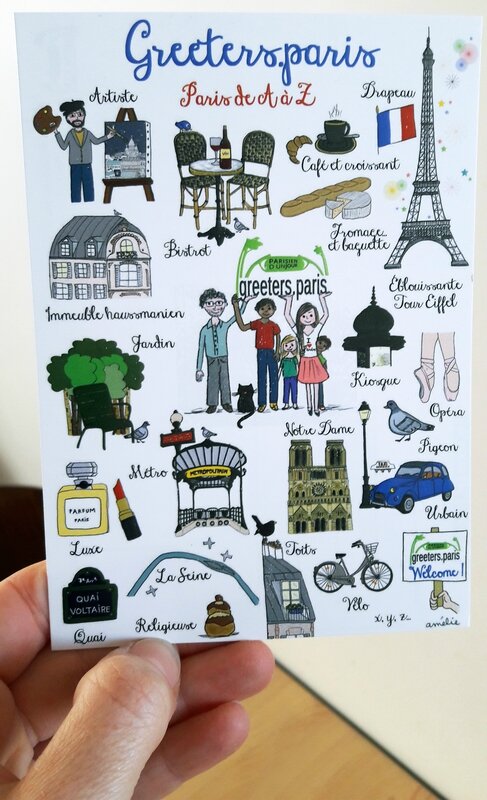 J'ai réalisé une carte postale pour l'association Greeters, association qui propose des visites guidées gratuites de Paris (ou d'autres villes). Ces visites sont proposées par des personnes comme vous et moi, citoyens bénévoles qui ont envie de vous faire découvrir leur ville différemment et qui sortent des sentiers battus touristiques. Si vous êtes interessés et souhaitez devenir Greeter dans votre ville, ou bien profiter d'une visite personnalisée, n'hésitez pas à faire un tour sur le site internet de l'association!
----------
I designed this postcard for the association Greeters in Paris. The postcard will be handed out to visitors at the end of the walk. If you want to meet real parisians and have them show you their beloved city for free, follow this link !
----------
05 septembre 2016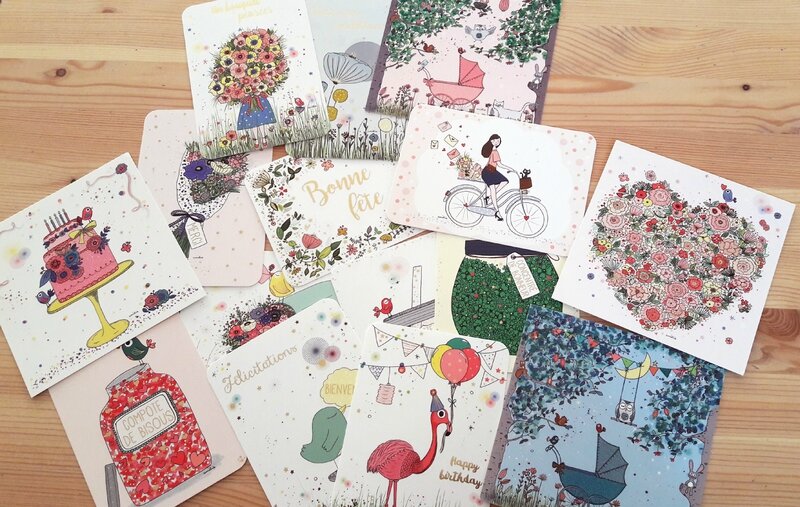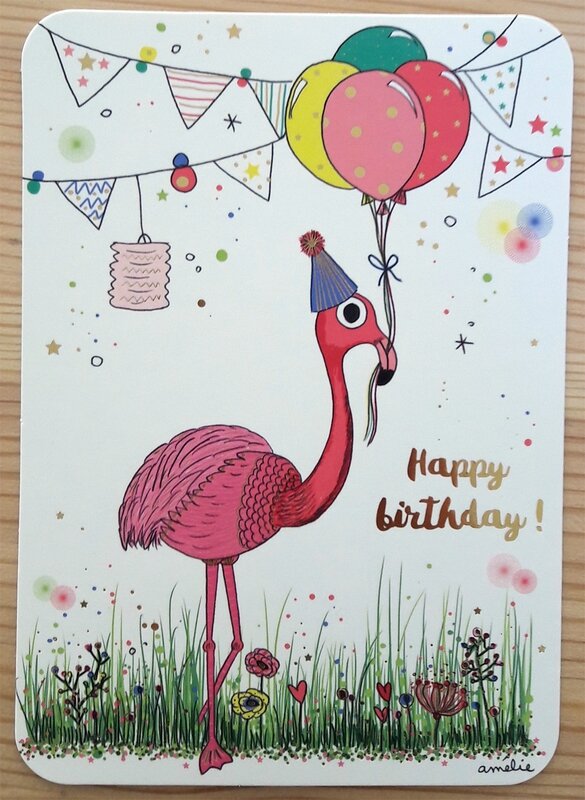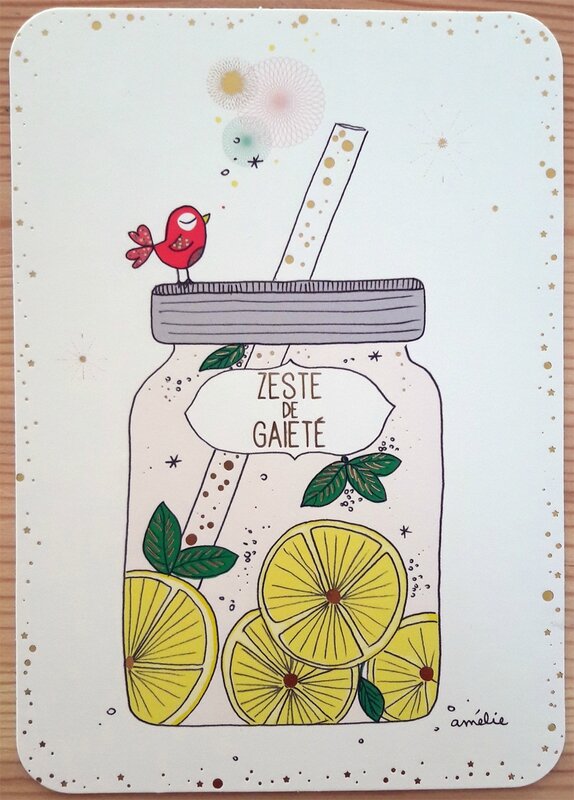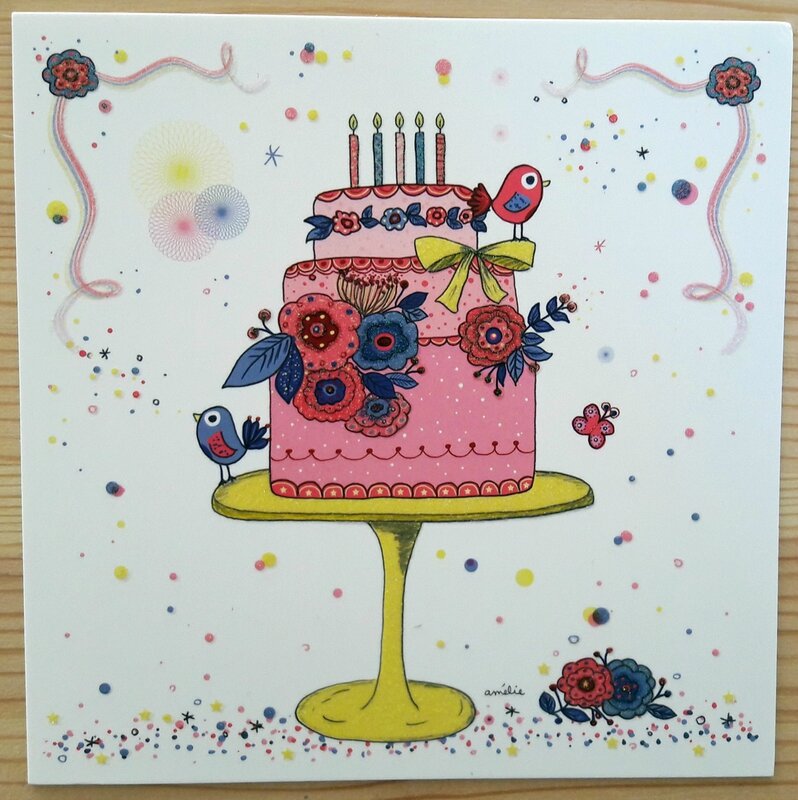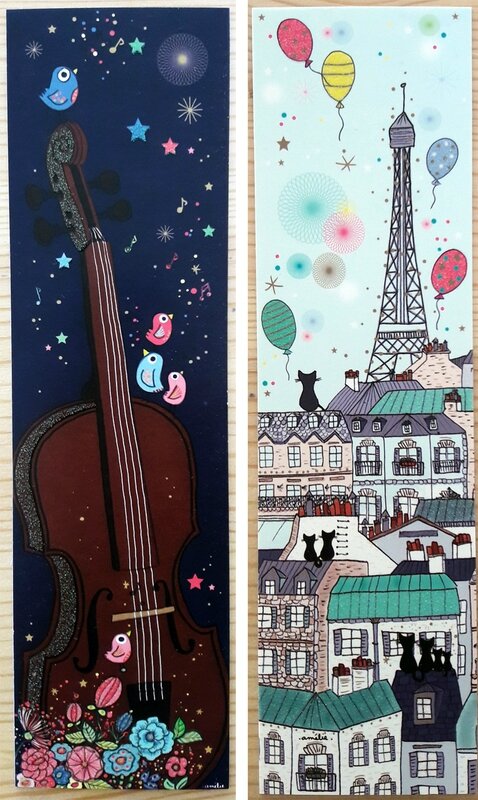 Plein de nouveautés pour Cartes d'Art, 15 cartes et 4 marque-page, à retrouver dès à présent en papeteries, librairies etc…!
Un petit extrait en photos.
----------
A whole bunch of new postcards and bookmarks I designed for Cartes d'Art are now in shops !
----------