01 août 2018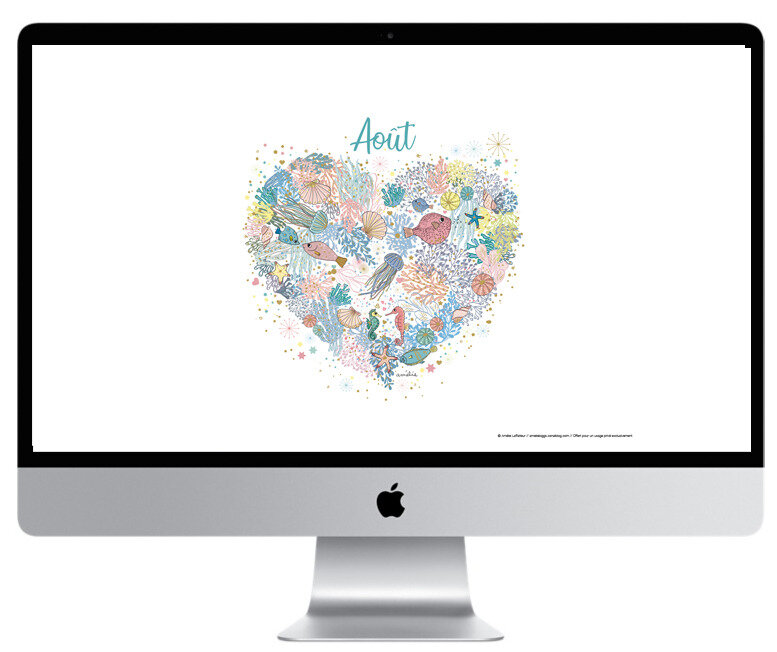 Et voici le fond d'écran marin du mois d'août.
Je vous souhaite un joli mois !
À télécharger comme d'habitude ci-dessous :-)
----------
Here are the monthly wallpapers, as usual, available for free download.
Have a nice month of August !
----------
Format ordinateur // computer version : amelielaffaiteur_08_2018_aout_grand
Format téléphone // phone version : amelielaffaiteur_08_2018_aout_petit
---------
PETIT RAPPEL
ces images ne sont absolument pas libres de droits et sont offertes pour un usage strictement privé !
LITTLE REMINDER
these images are under copyright law and are not to be used for any other use than a personal one !
----------