19 juillet 2018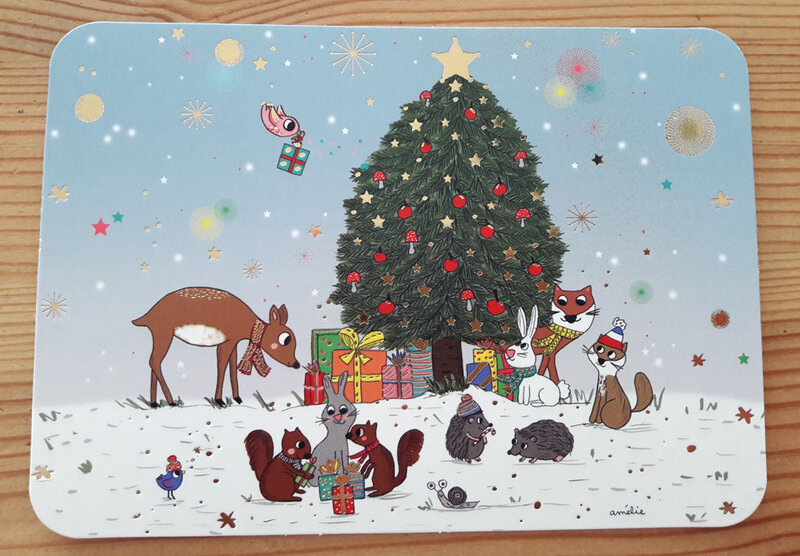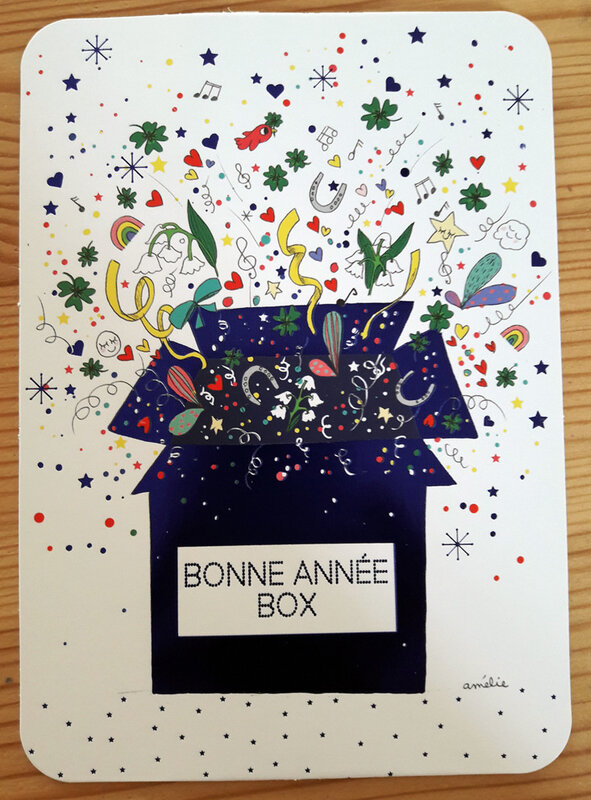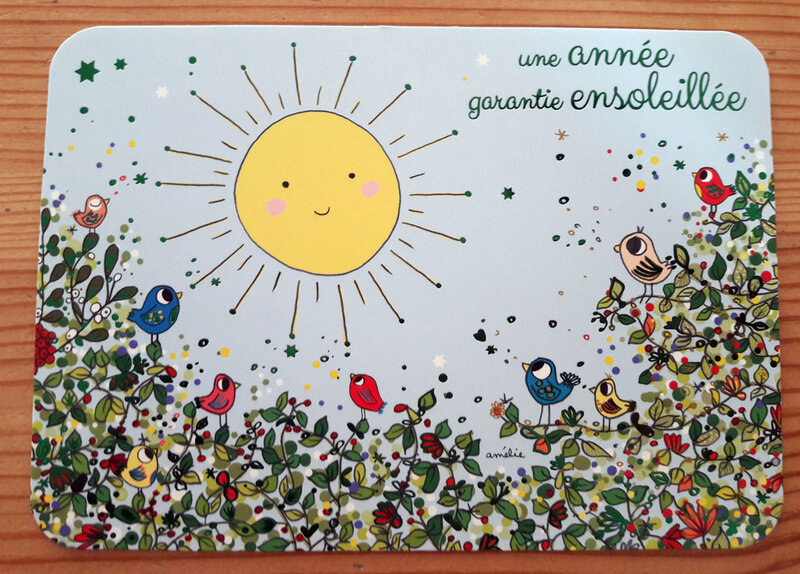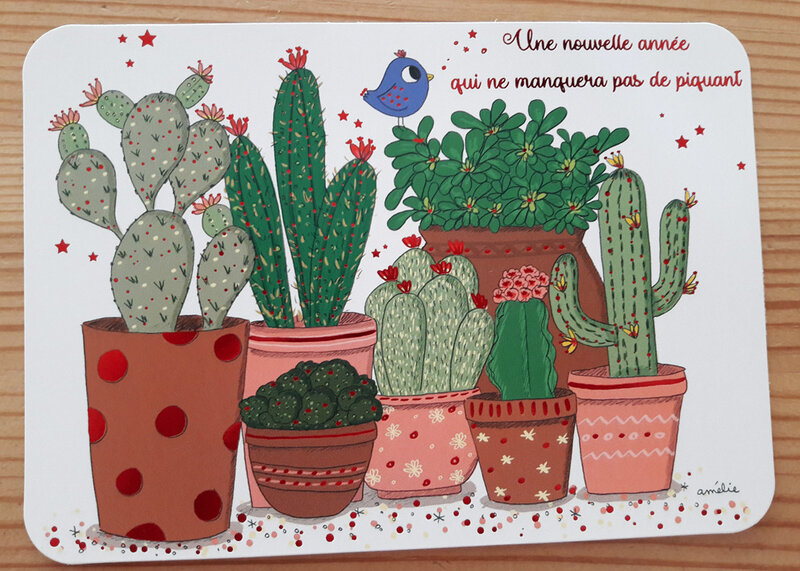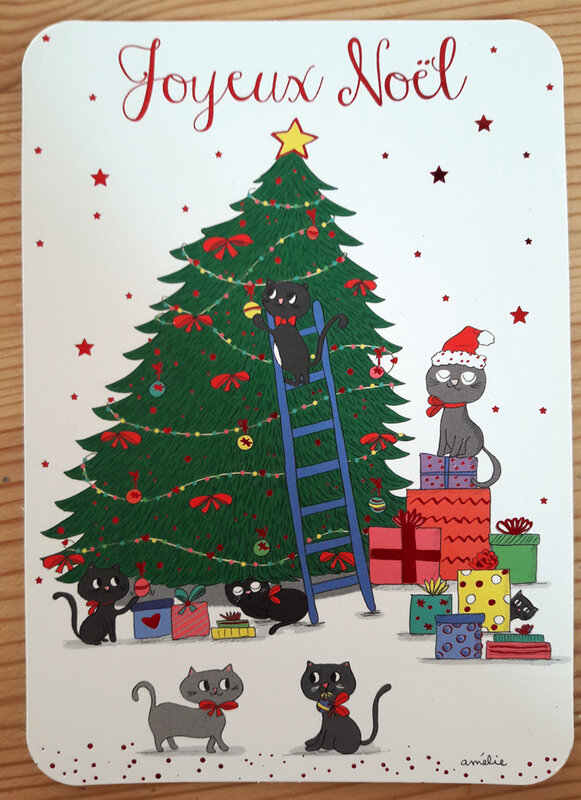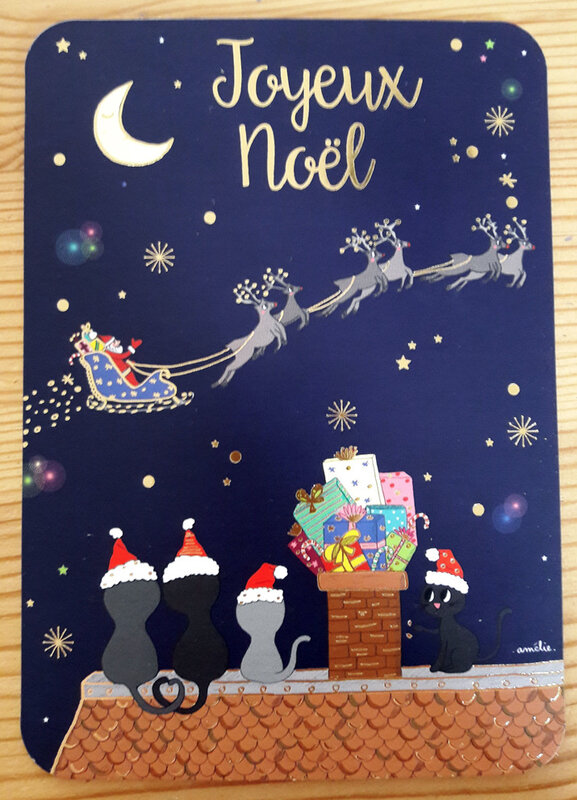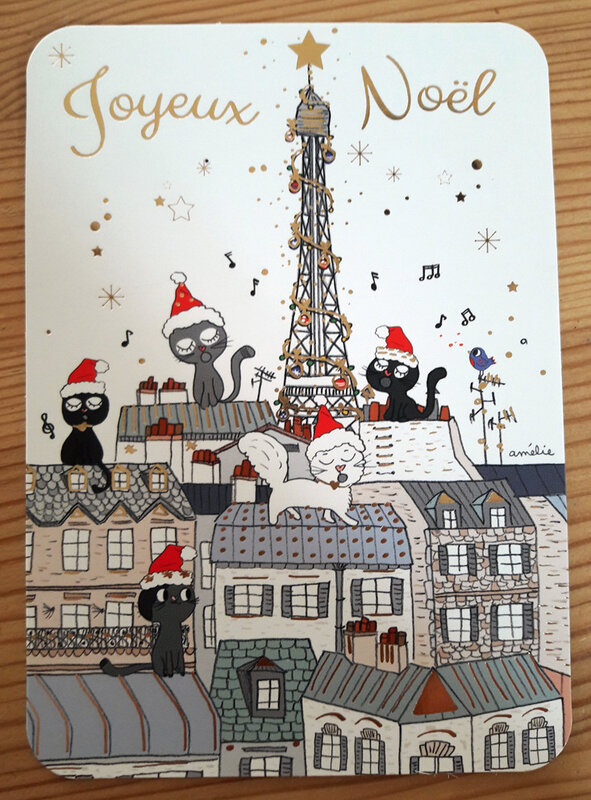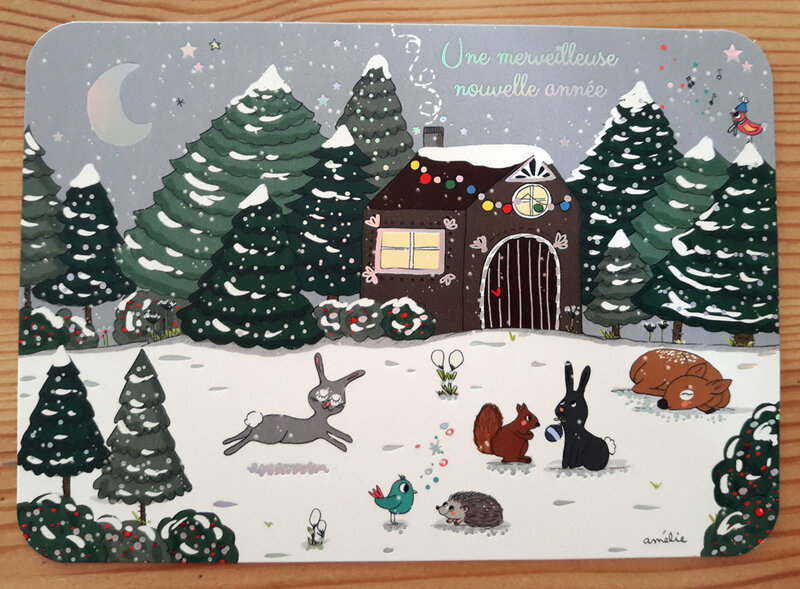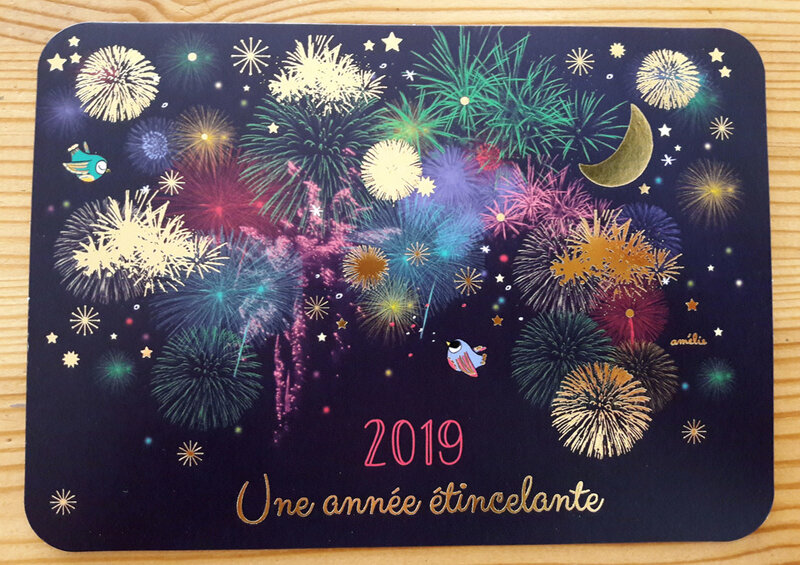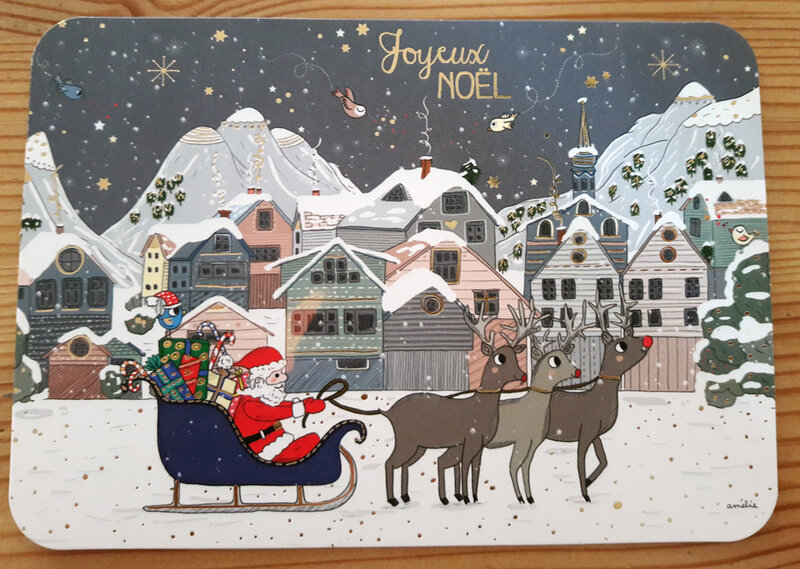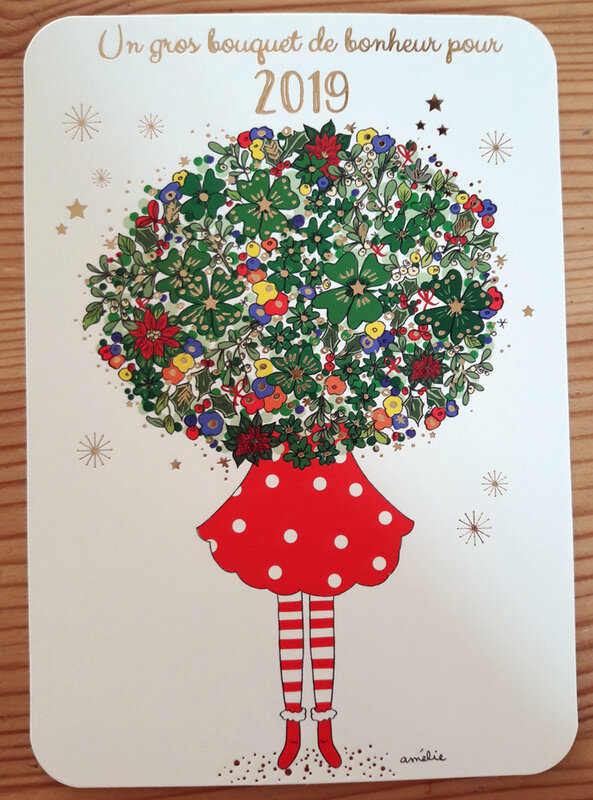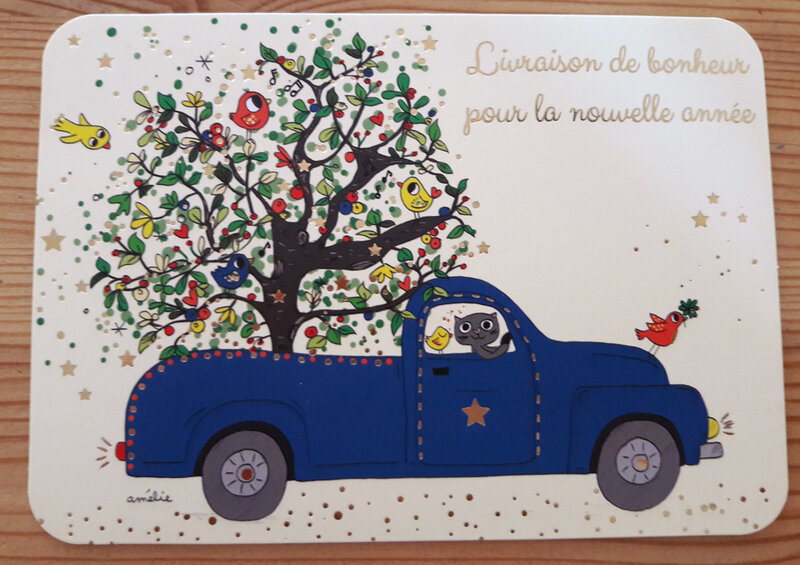 PLein de nouvelles cartes à envoyer pour Noël !
Et cette année petite nouveauté, il n'y a plus suelemtn du doré mais aussi du rouge, du bleu, du vert et de l'argent irisé !
À retrouver en boutiques mais pas tout de suite tout de suite ;) !
----------
New postcards for Christmas, not only with a gold foil this time but also red, green, blue and silver foils. Yeah !
(in the middle of summer it's weird I know ;, but it's never too soon to start thinking about Christmas, right ?)
----------
26 mars 2018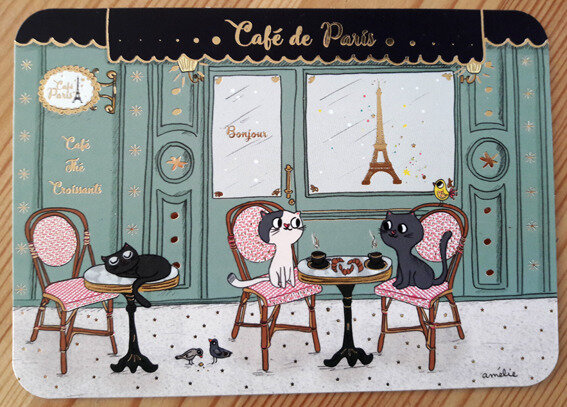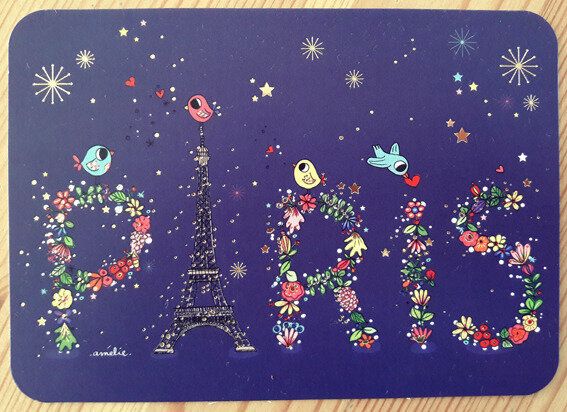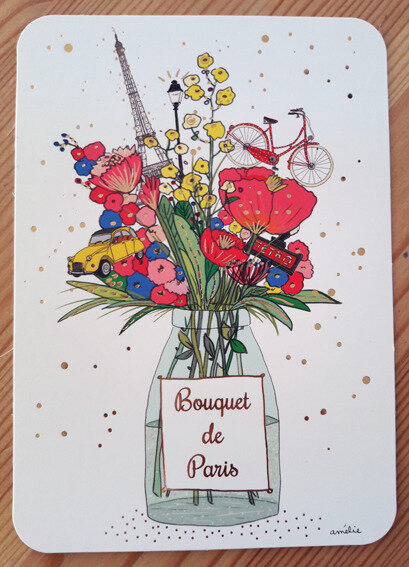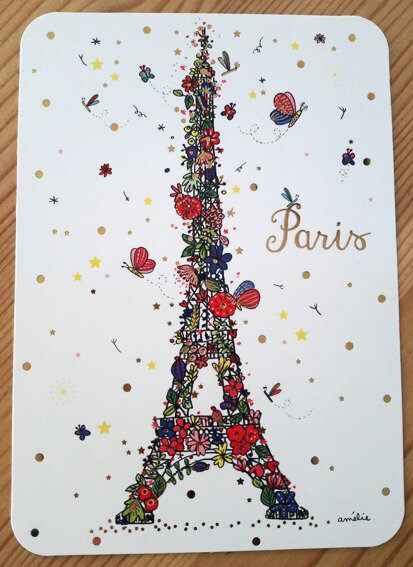 Et aussi des petits poissons qui nagent comme des petits fous à la recherche de l'amour :-) c'est une carte lenticulaire (oui c'est comme ça que ça s'appelle) mais comme c'est trop compliqué de mettre des vidéos sur ce blog, vous pouvez aller la voir bouger sur Instagram !
----------
Lots of new parisian stuff for Cartes d'Art, and also a flip card with little fishes looking for love ! It is waaay too complicated to post videos on this blog so if you want to see it in action, check it out on Instagram :-)
----------
---------
23 février 2018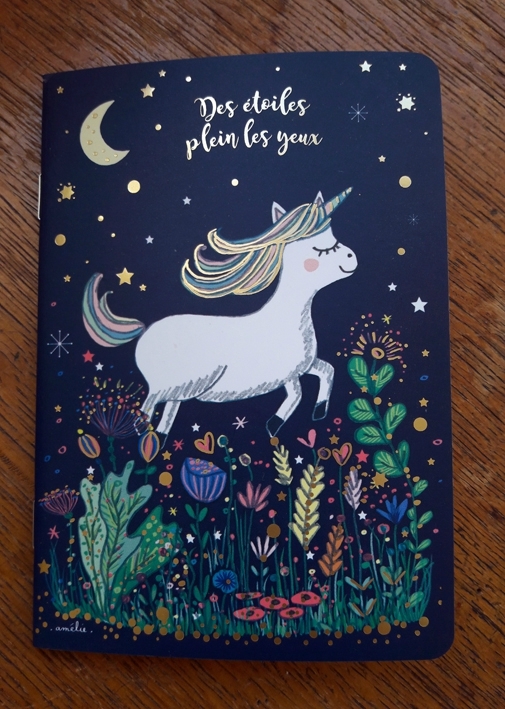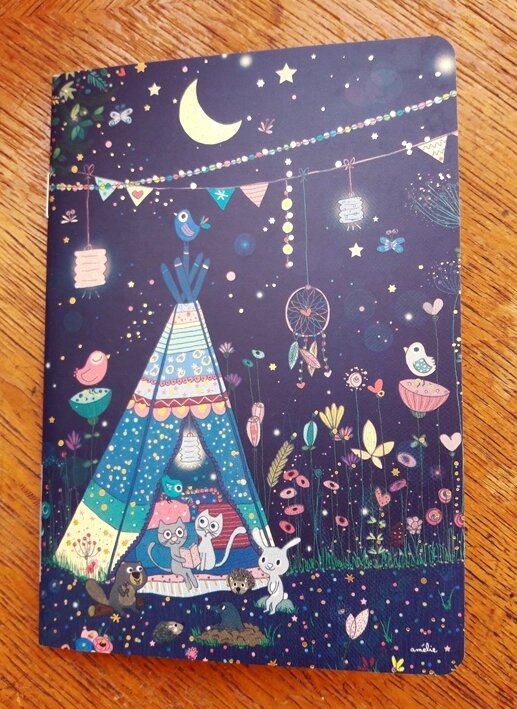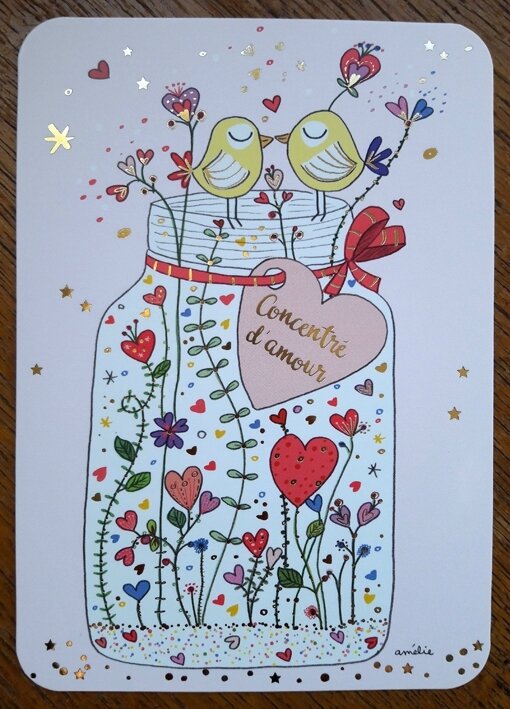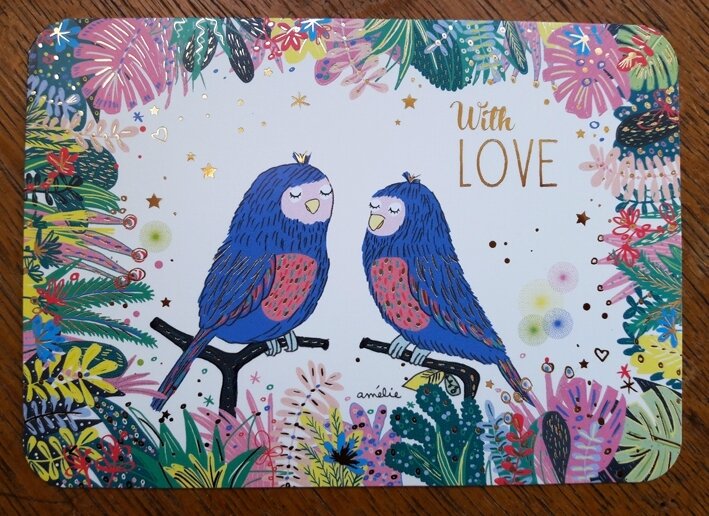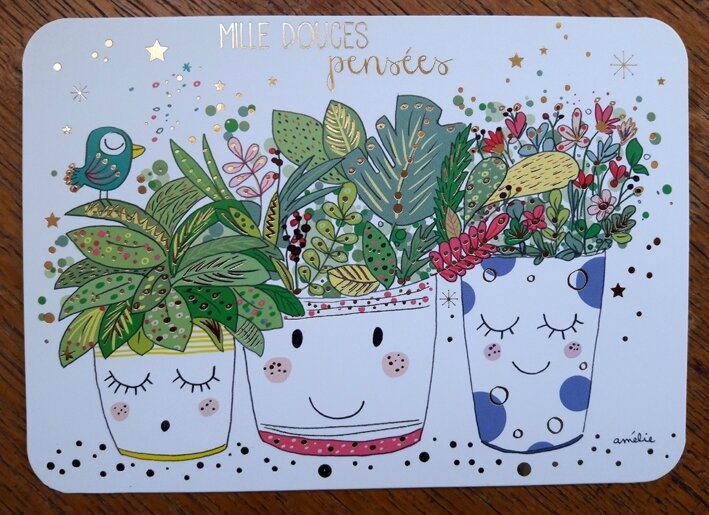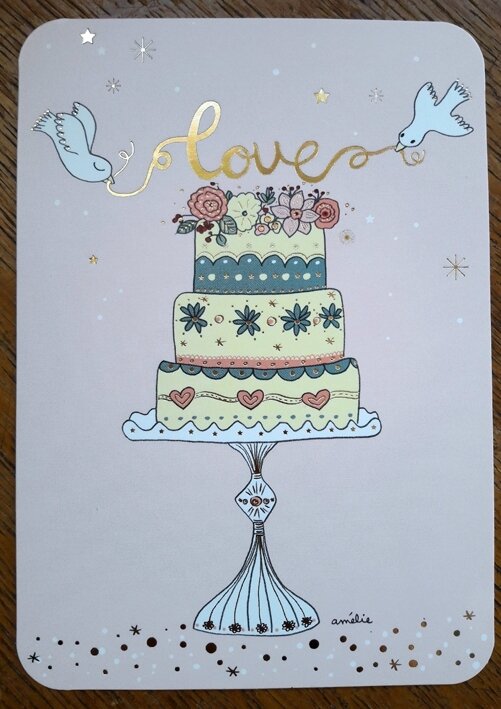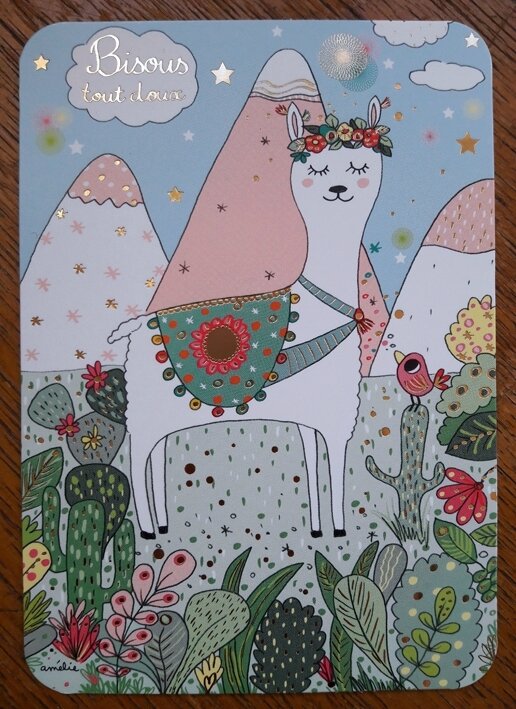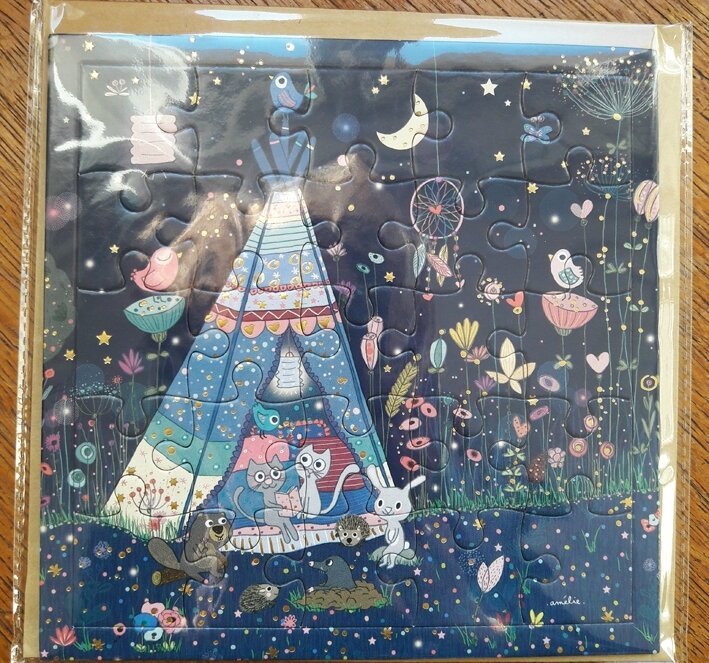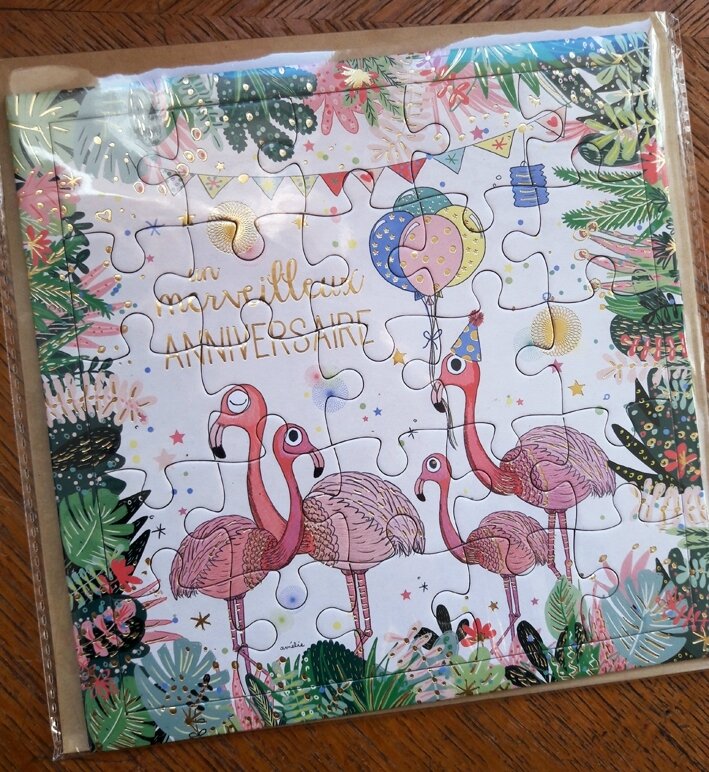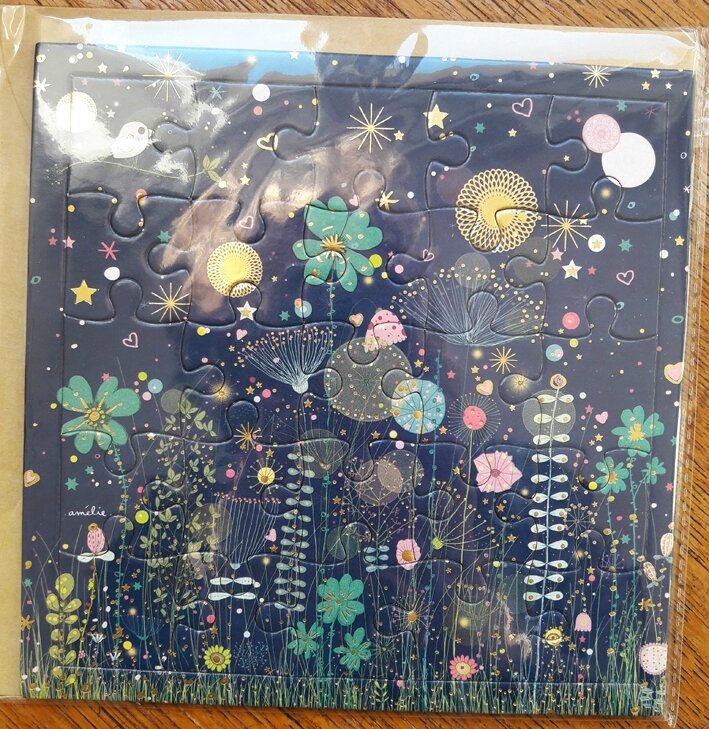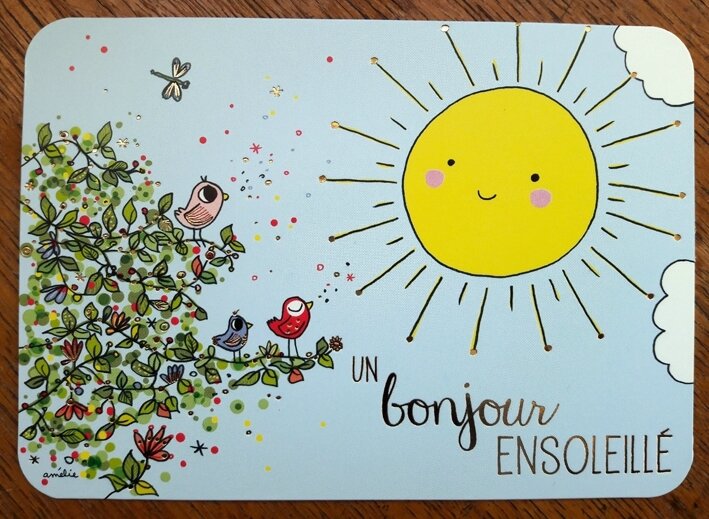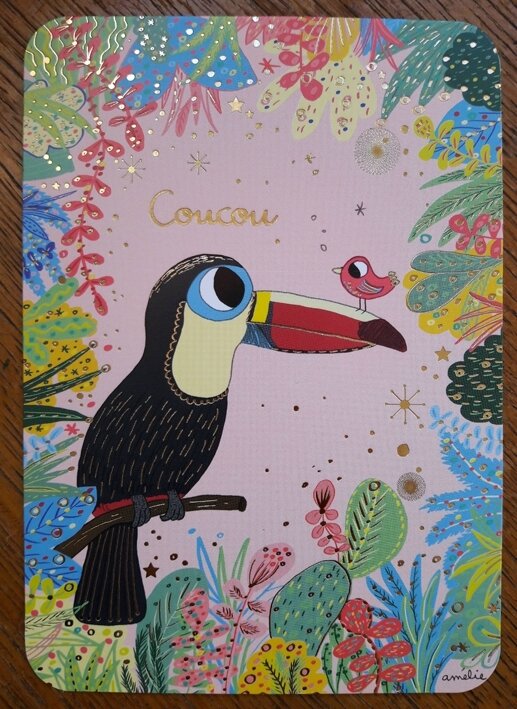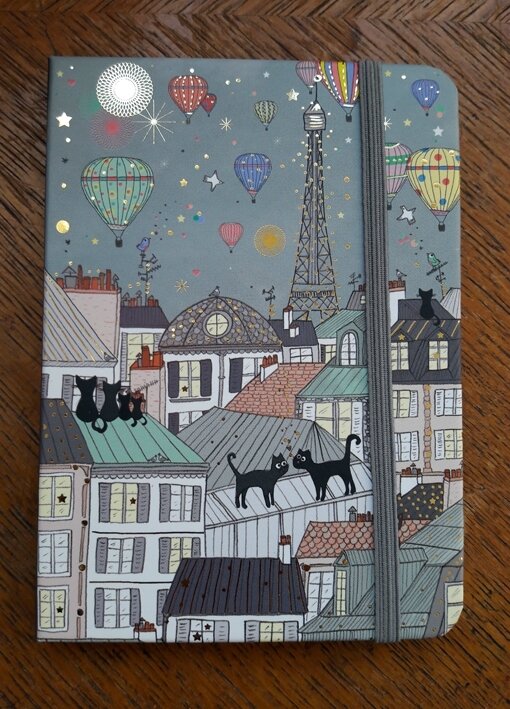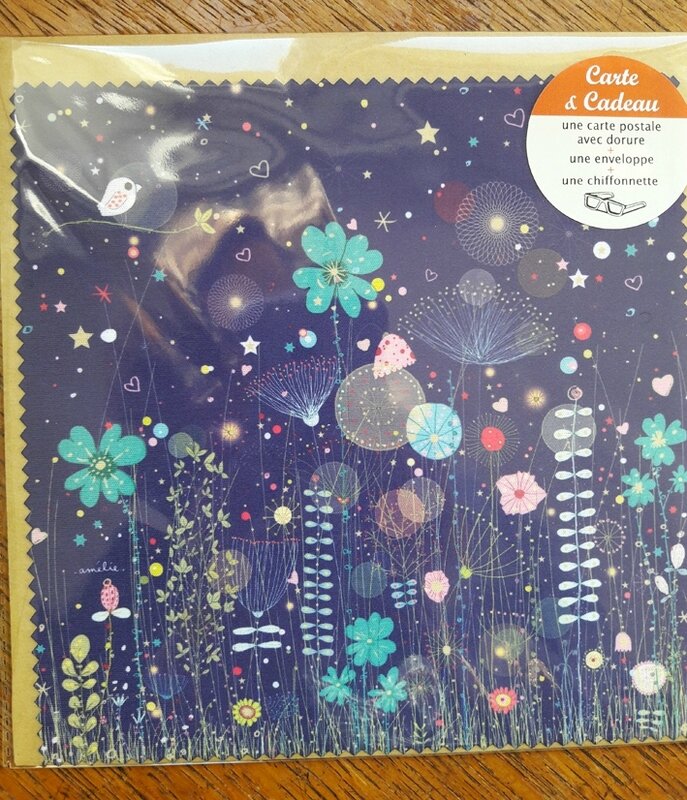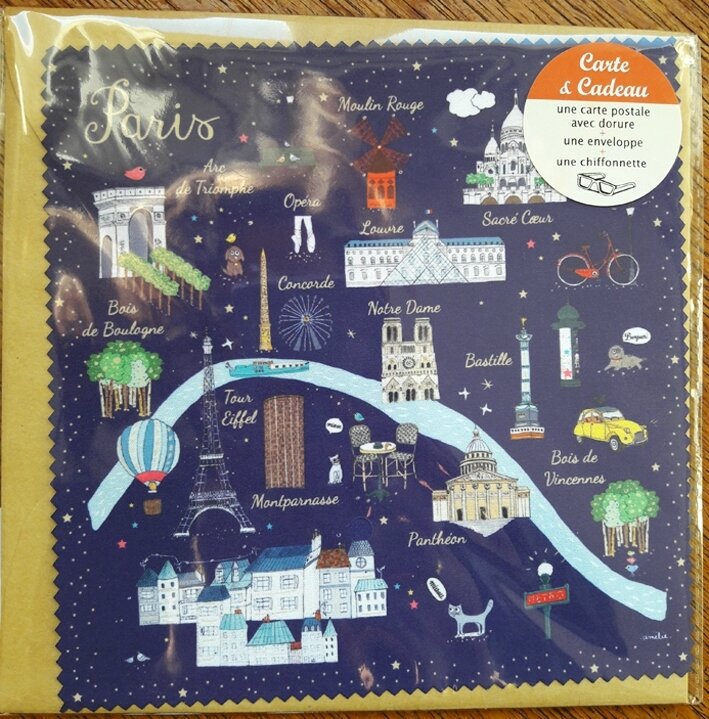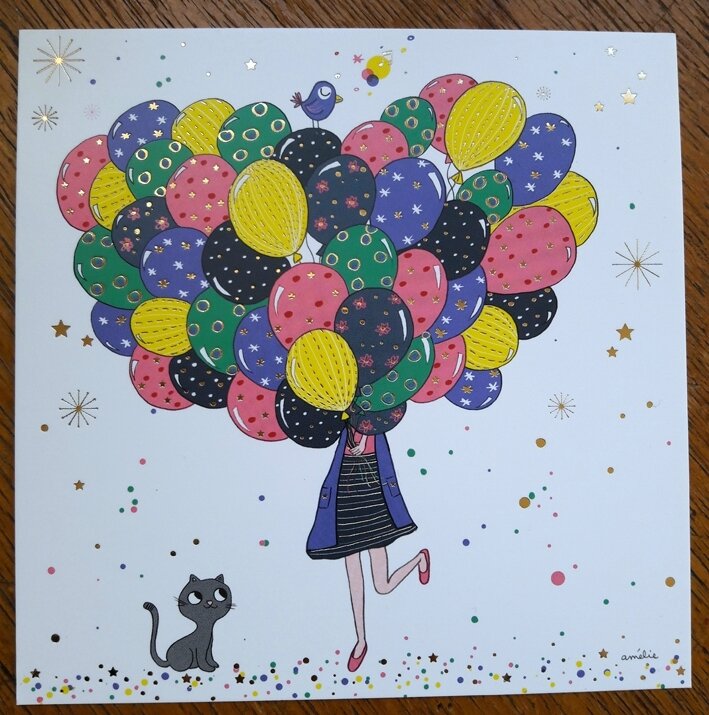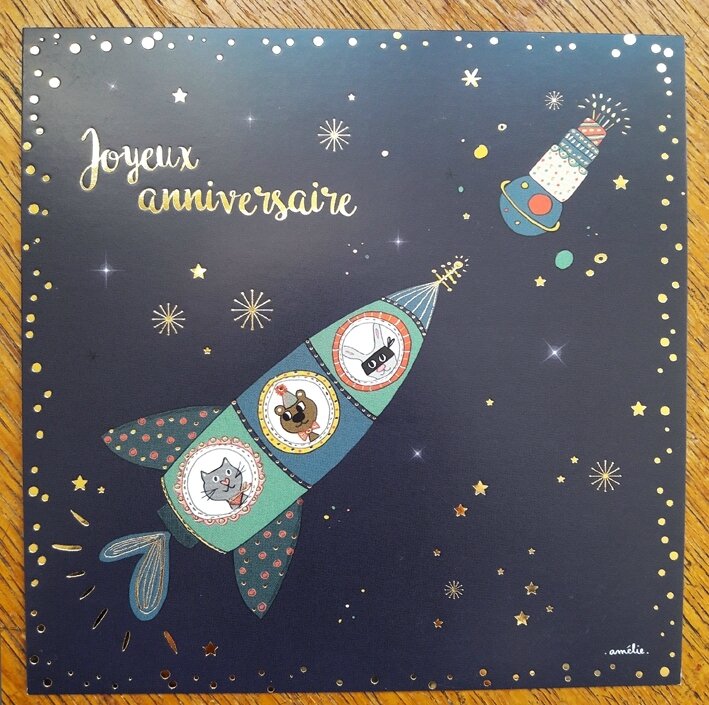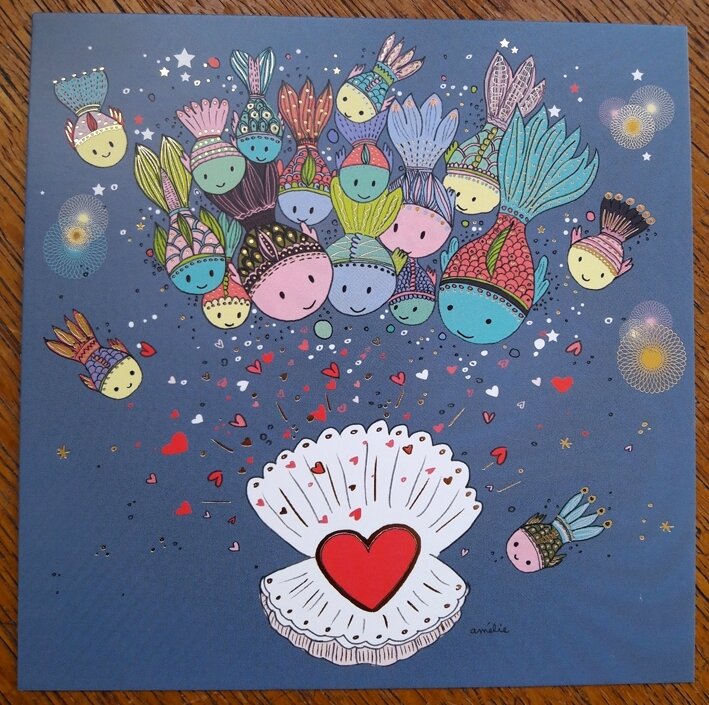 À retrouver dans toutes les bonnes librairies, papeteries, carteries !
----------
In stores !
----------
15 novembre 2017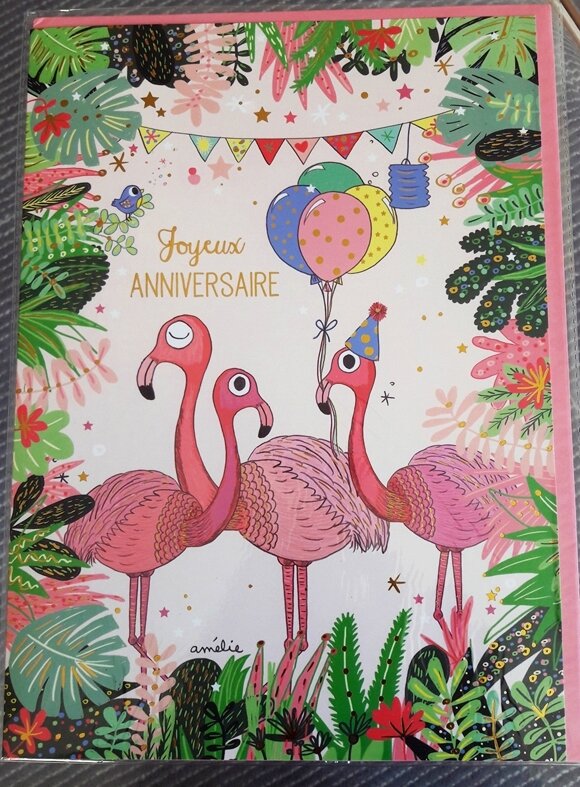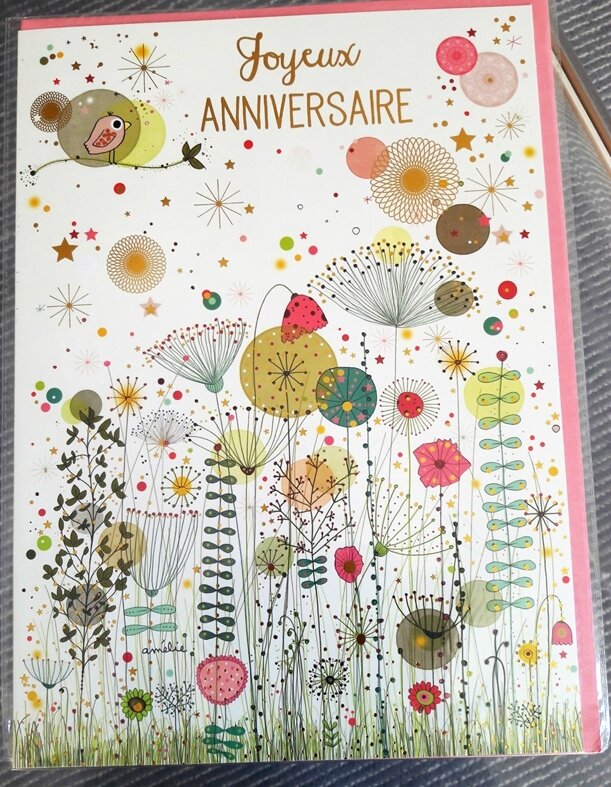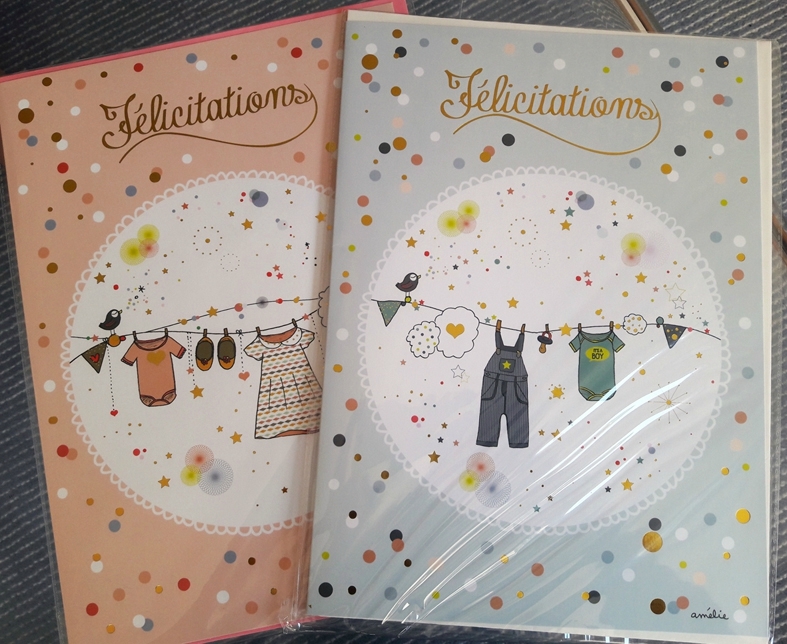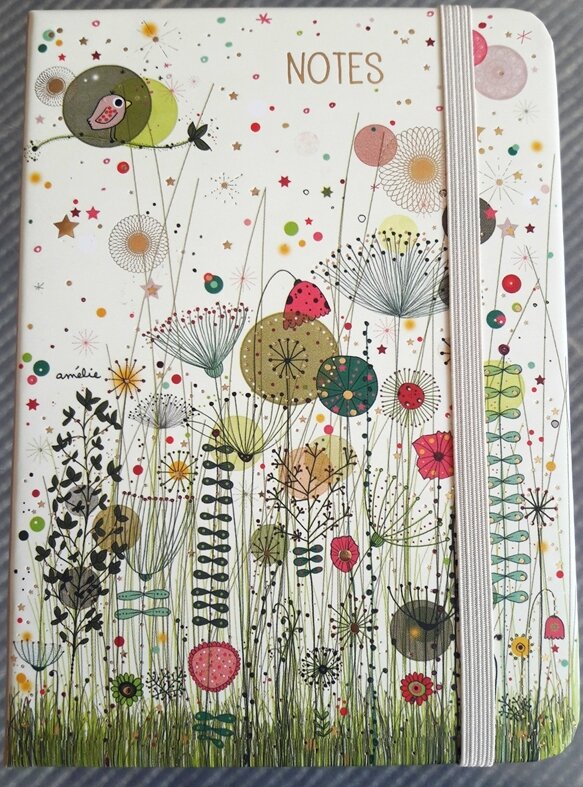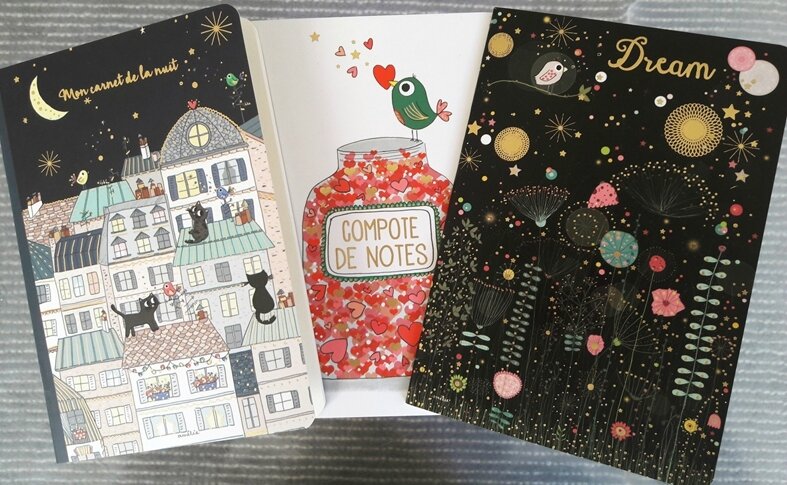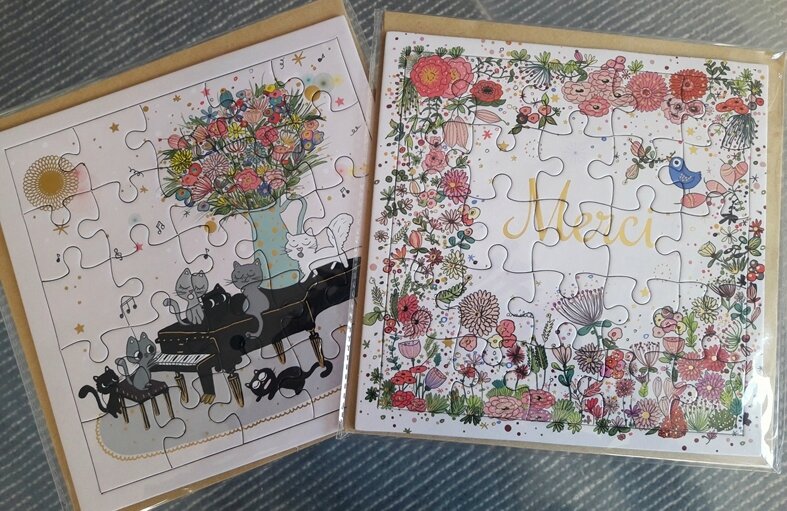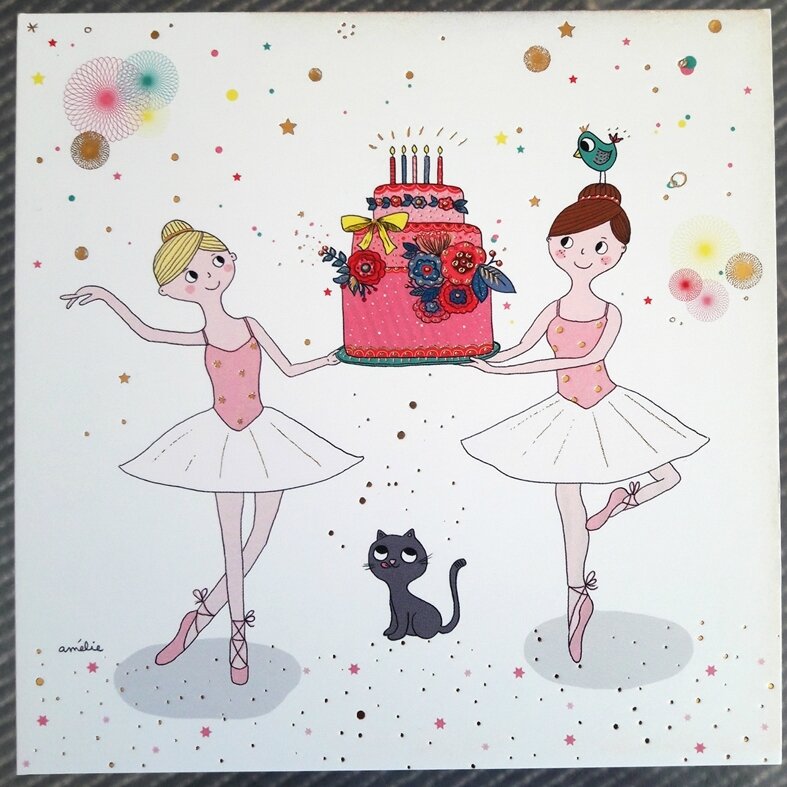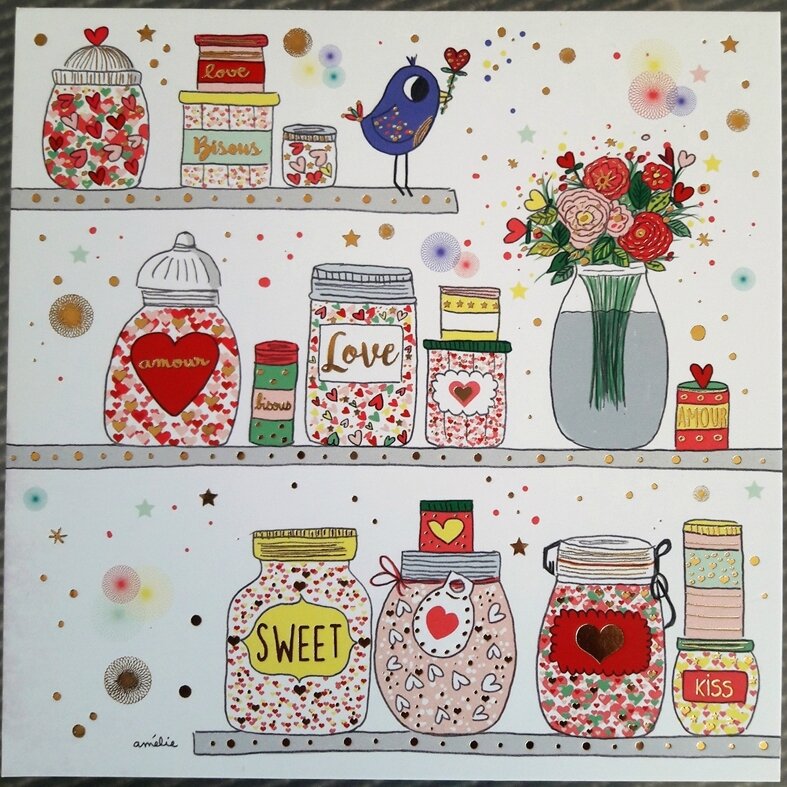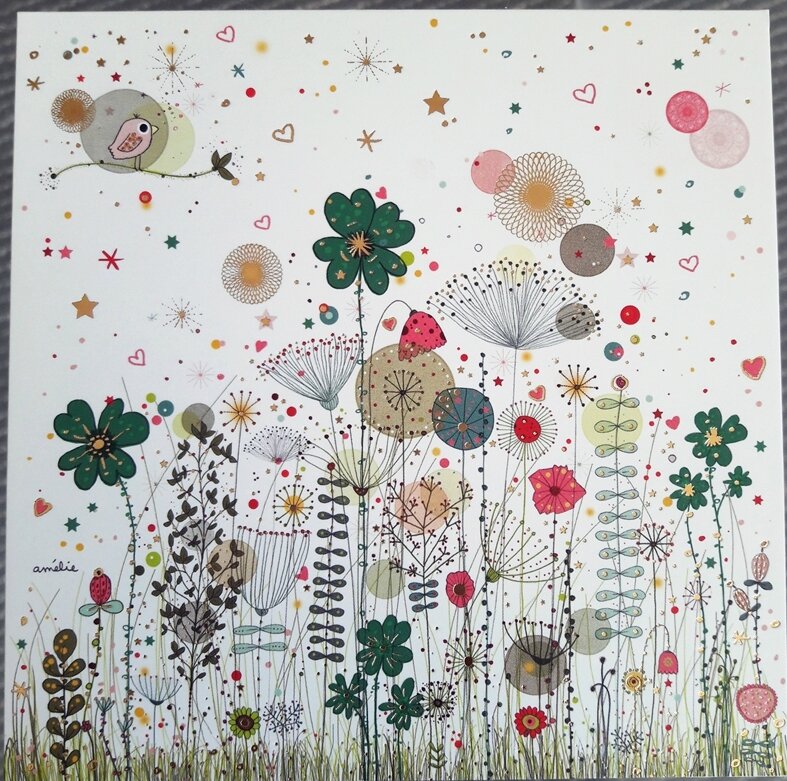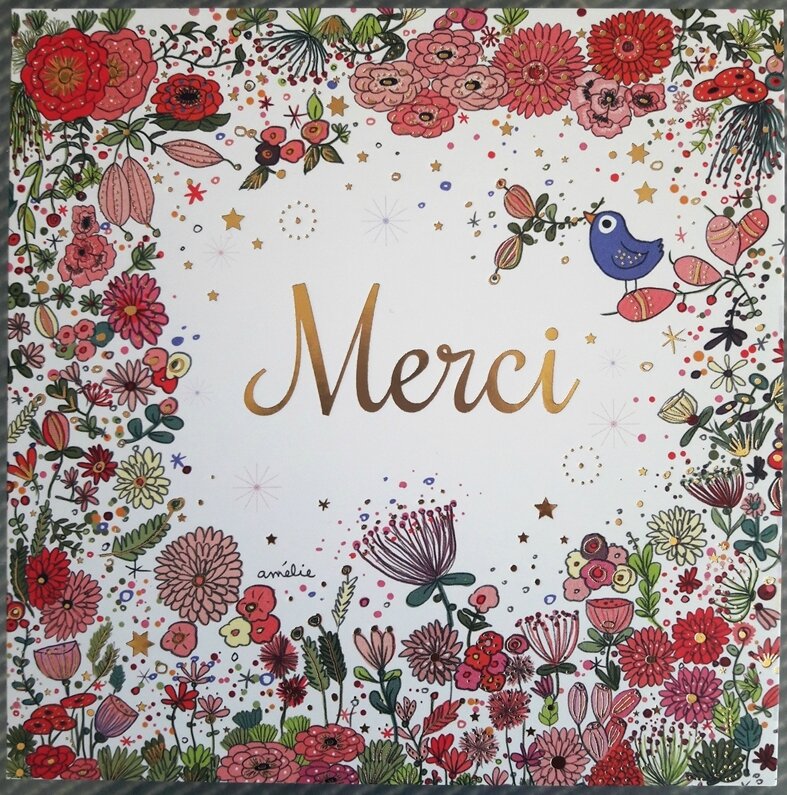 Plein de nouveautés pour Cartes d'Art, des cartes format XL, des carnets, des cartes puzzle, des marque-page… à retrouver en boutique dès à présent !
----------
Lots of new things for Cartes d'Art, notebooks, giant cards, bookmarks, puzzle cards… available in shops !
----------
11 septembre 2017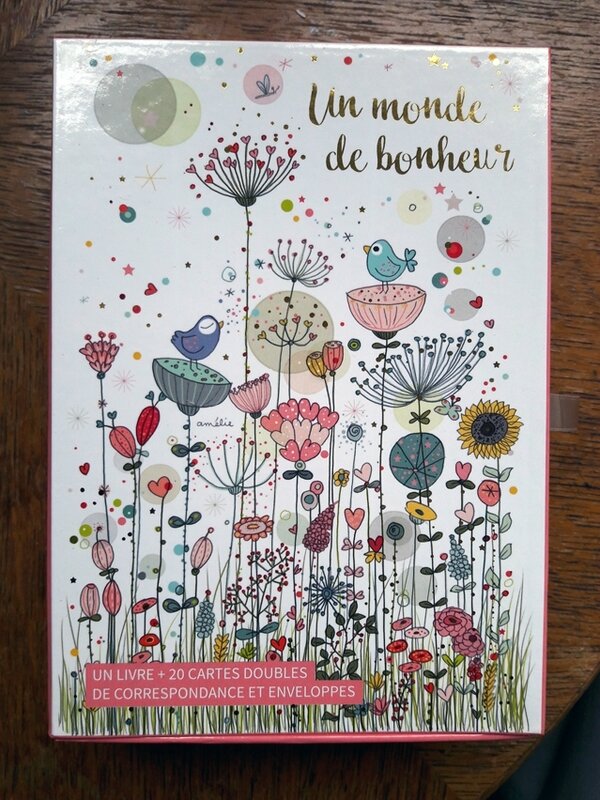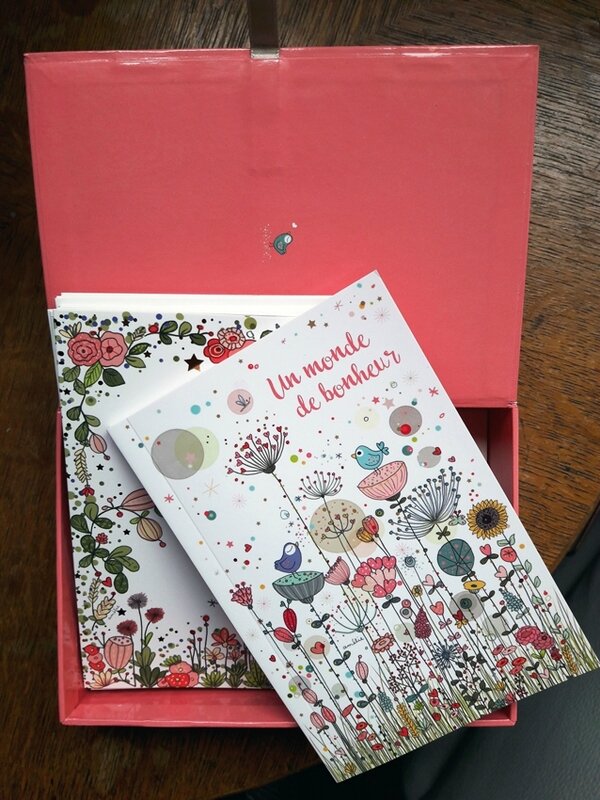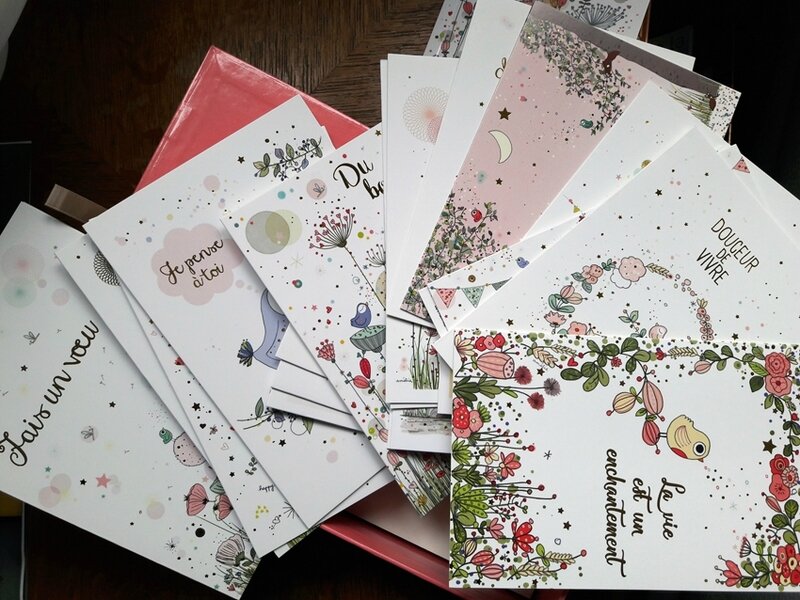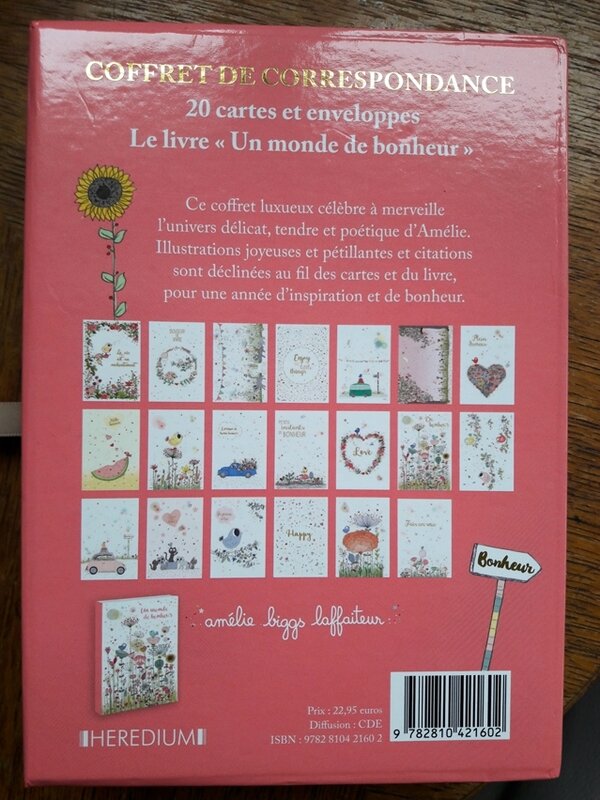 Une jolie nouveauté parue aux Éditions Prisma, un coffret de 20 cartes de correspondance + enveloppes, accompagnés d'un livret reprenant toutes les illustrations. Une fois que vous avez envoyé toutes les cartes, il vous reste le petit coffret qui ferme avec une patte aimantée pour y ranger tout ce que vous voulez ! Les cartes sont imprimées avec de la dorure (ainsi que le coffret), tout est très soigné, je suis très contente du résultat (et c'est tant mieux car ce projet m'a bien occupée l'hiver dernier !)
----------
I just received this cute little box filled with 20 cards & envelopes (with gold on top of everything). The nice thing about it is once you've sent all the cards then you get to keep the box (it closes with a magnet) and fill it with all of your stuff ;-); I'm very pleased with the result, it's quite nice !
----------
Pour les acheter en ligne / To buy them online
https://www.amazon.fr/Coffret-Cartes-Correspondance-Amelie-Biggs/dp/2810421609
http://www.cultura.com/boite-20-cartes-correspondance-amelie-biggs-9782810421602.html
https://livre.fnac.com/a10688121/Collectif-Coffret-de-20-cartes-correspondance-Amelie-Biggs?omnsearchpos=4
Et sinon, vous pouvez les retrouver dans pas mal de librairies/papeteries.
----------
Et aussi, dans la même gamme, les carnets qui sont sortis en juin, j'en parlais ICI
Also available, the notebooks which I already told you about HERE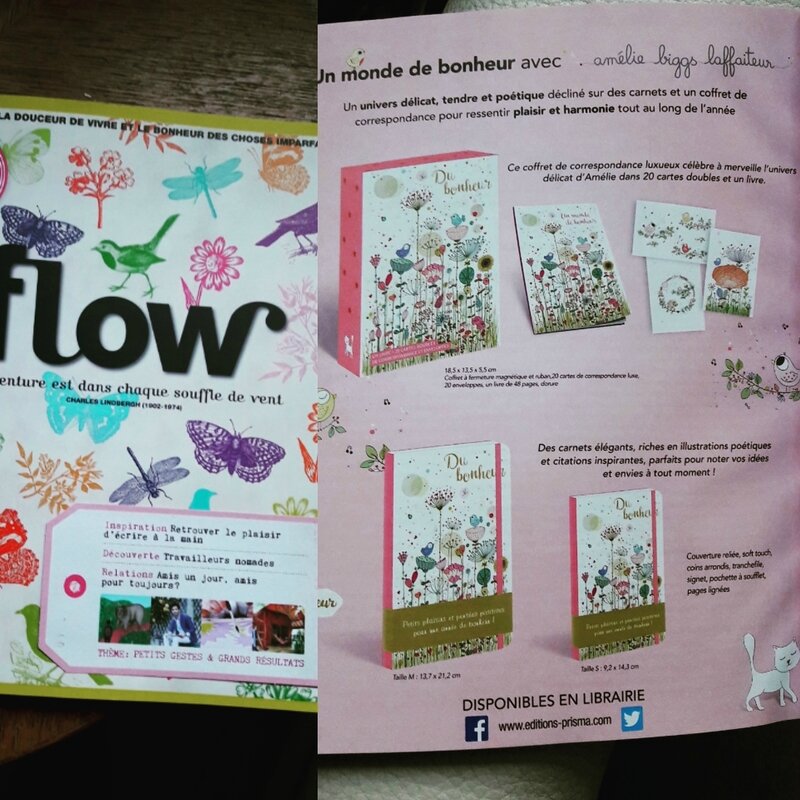 J'ai même eu droit à une parution dans Flow :-)
----------
11 avril 2017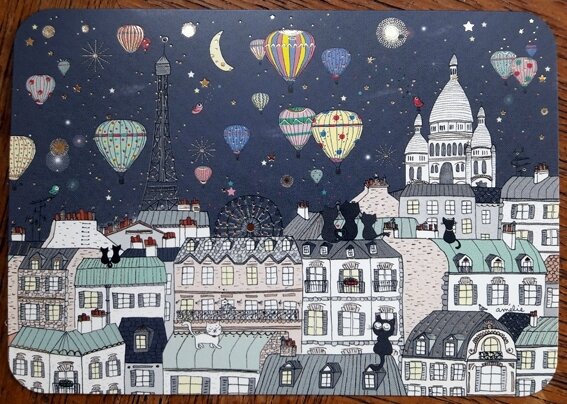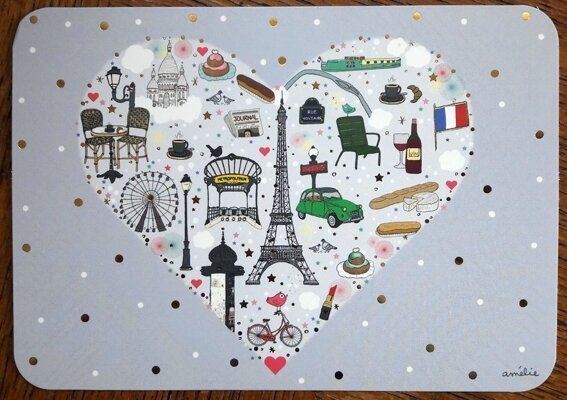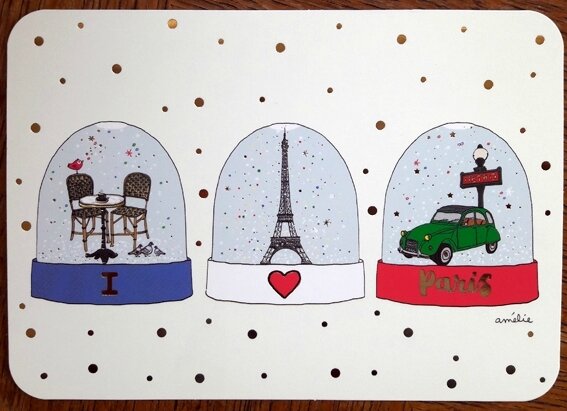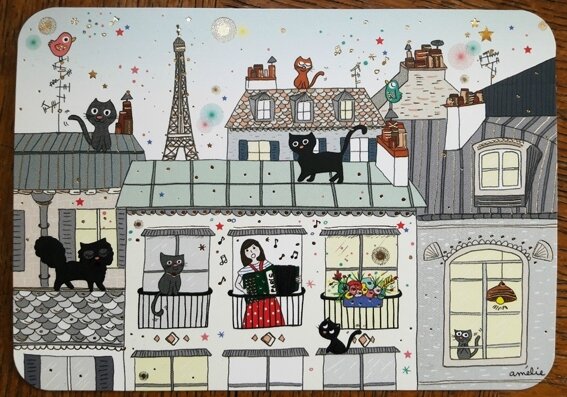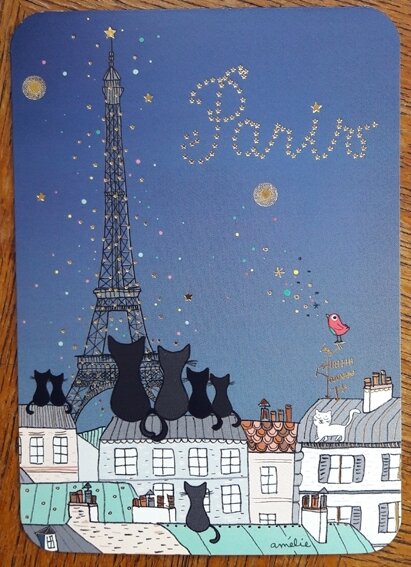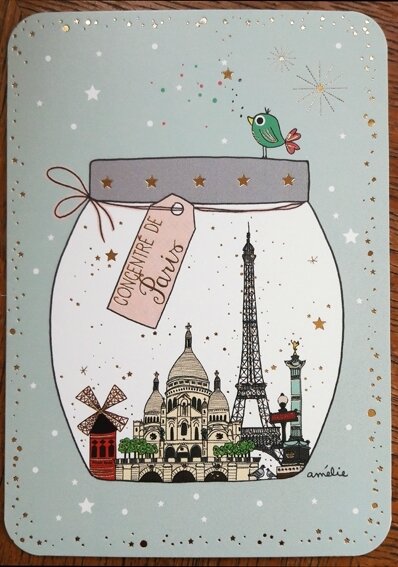 30 janvier 2017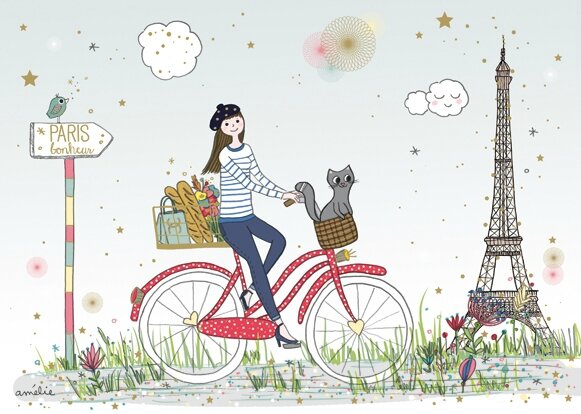 Je viens de terminer plein de nouvelles cartes sur le thème de Paris, à sortir bientôt chez Cartes d'Art.
-----------
I just finished new postcards for Cartes d'Art, the theme is obvious I think ;-) They'll be out soon !
----------
06 janvier 2017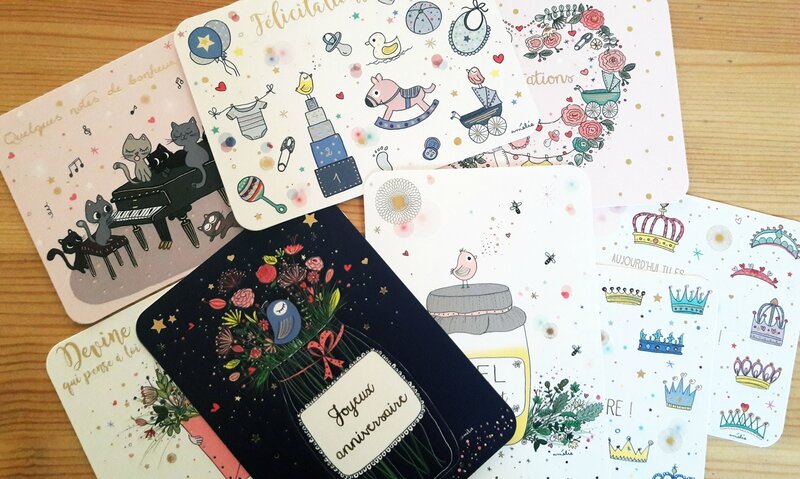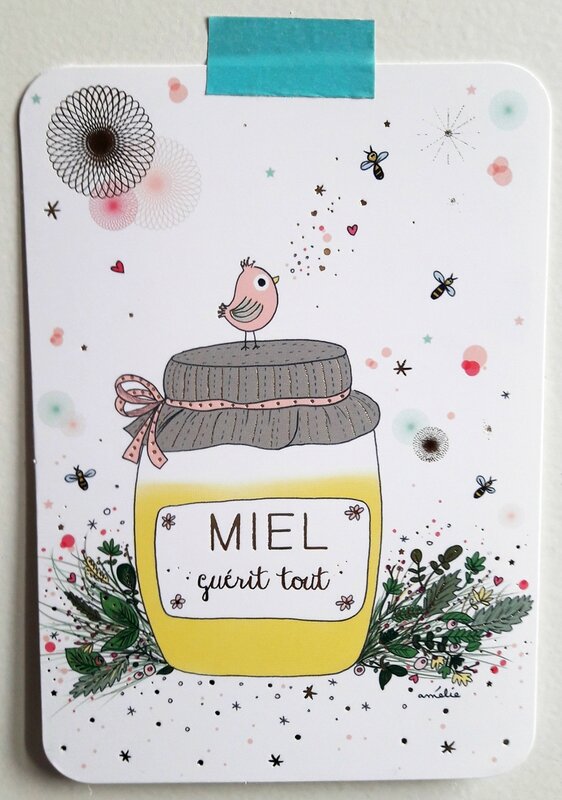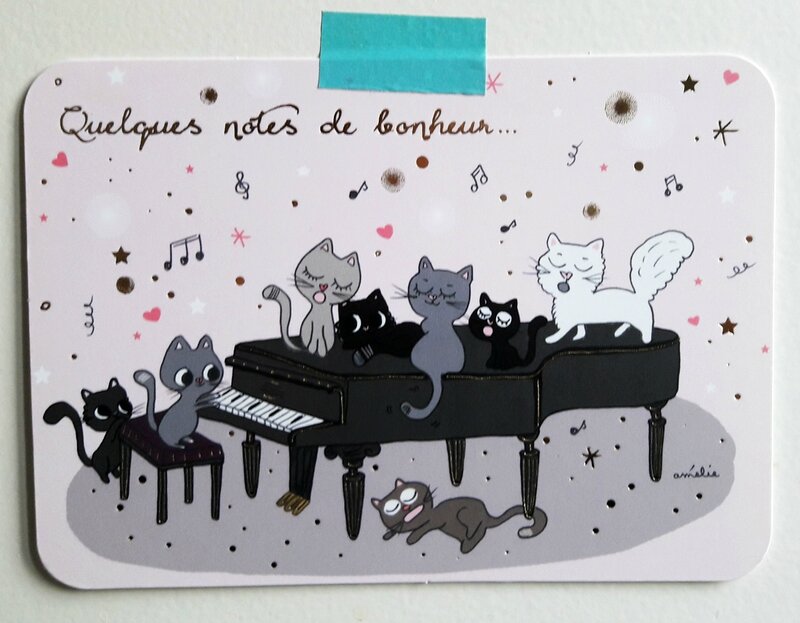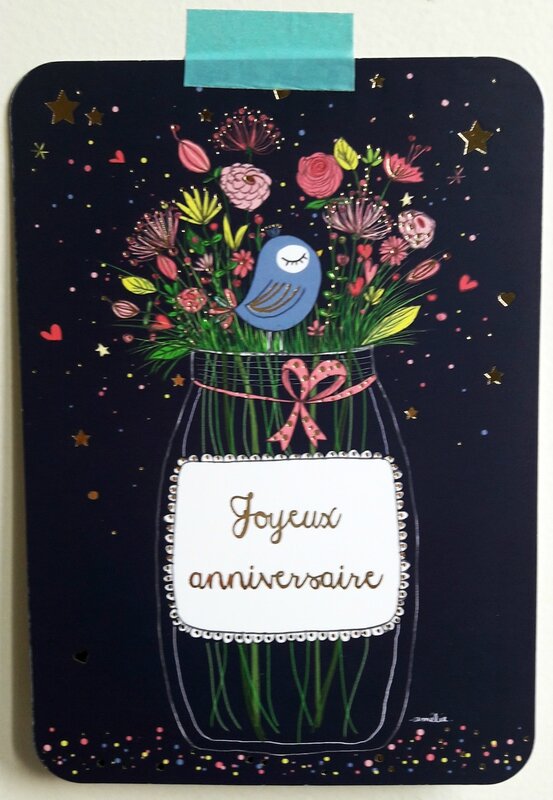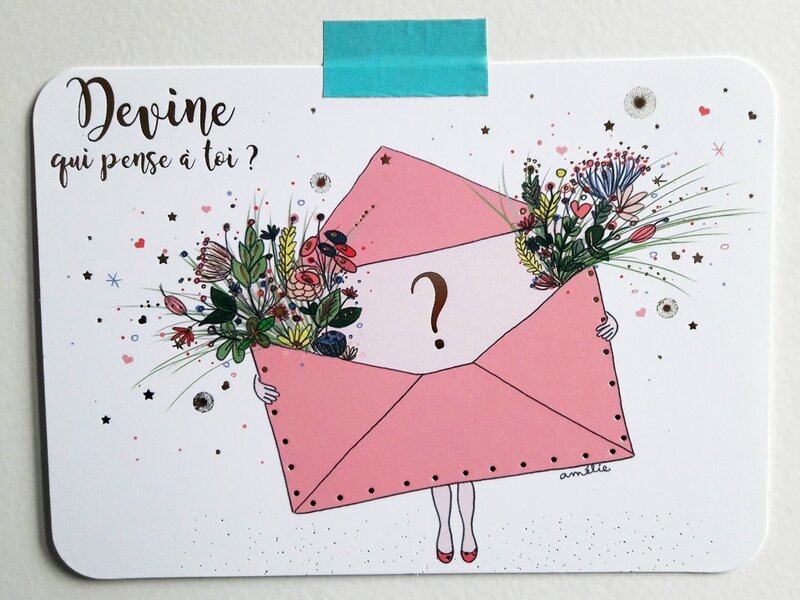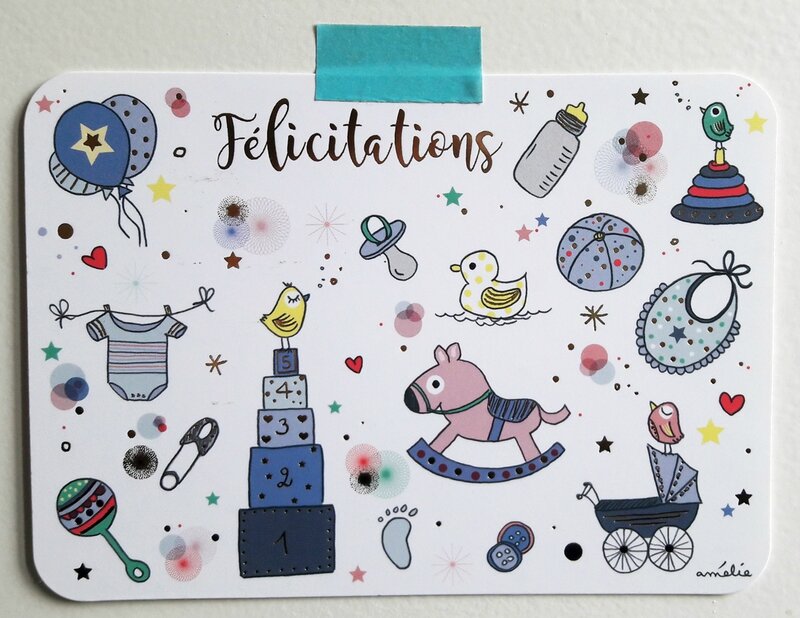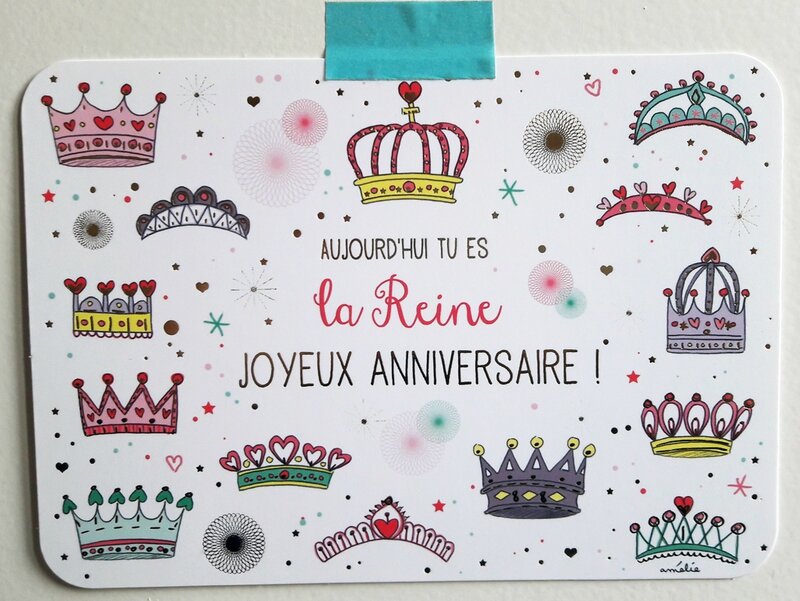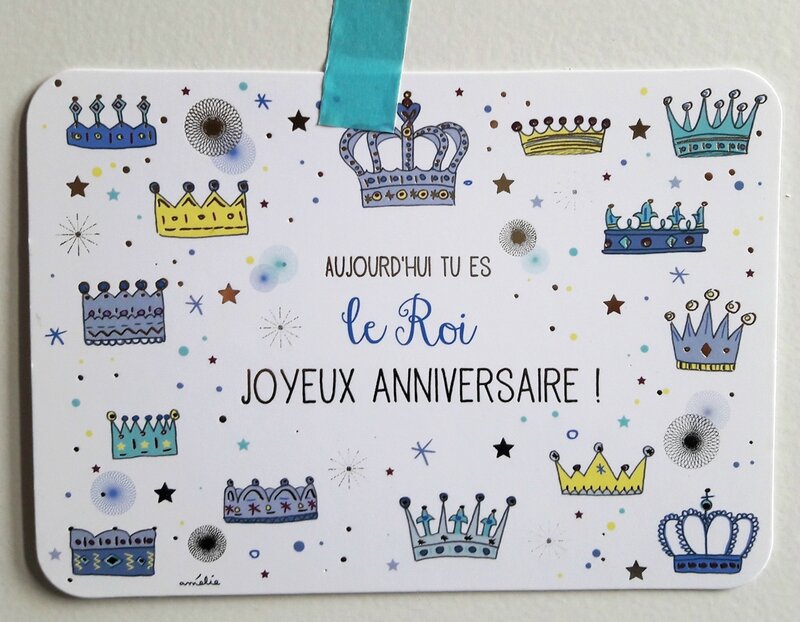 De nouvelles cartes pour les éditions Cartes d'Art, avec du doré et des oiseaux :-), à retrouver dans toutes les bonnes librairies papeteries (et au fait, on me dit que mes cartes et cahiers sont vendus à la librairie Flammarion du centre Pompidou !)
----------
New greeting cards for Cartes d'Art ! For those of you visiting Paris, I was told that my cards and notebooks were being sold at the Centre Pompidou's bookstore.
----------
05 décembre 2016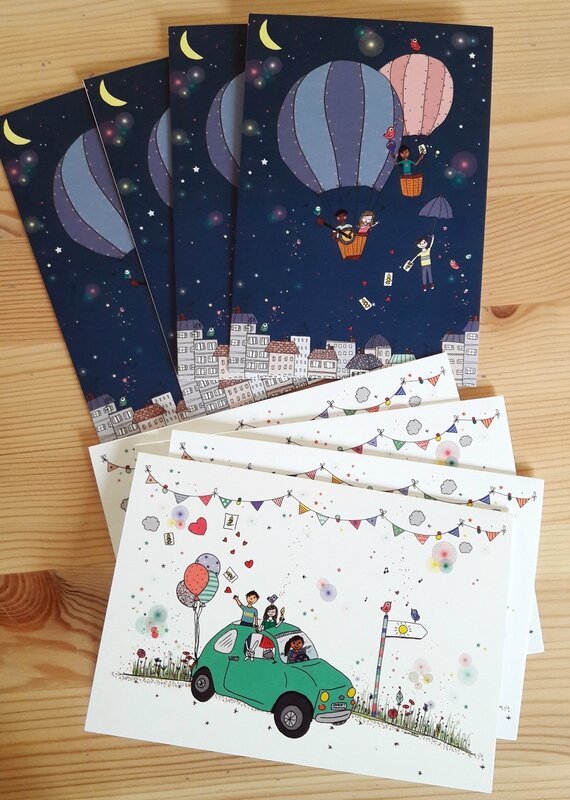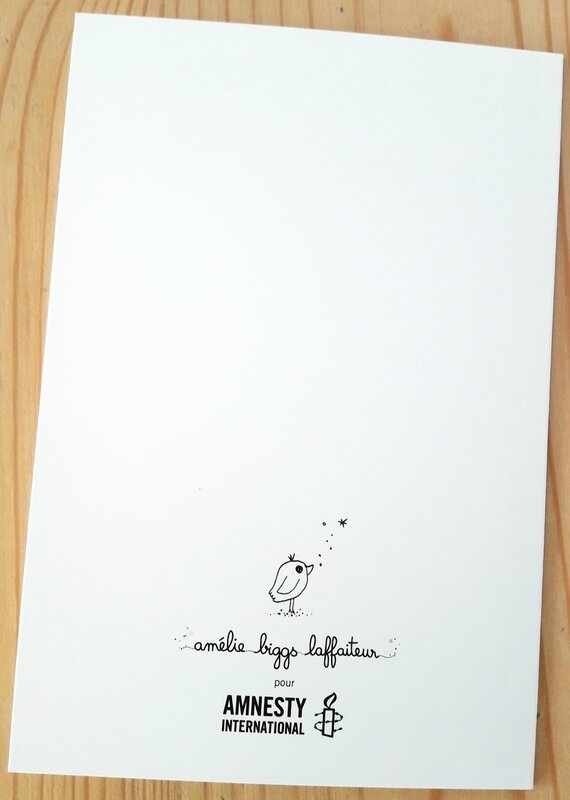 Petit rappel étant donné que c'est de saison :-) !
Vous pouvez retrouver les cartes de vœux que j'ai créées pour Amnesty International, deux dessins différents, vendues par 8 avec les enveloppes, sur le site d'Amnesty International, cliquez ici.
----------
Little reminder, you can find the greeting cards I designed for Amnesty International on the website (click here), there are two different illustrations, 8 cards in total, and they come with the envelopes.
----------
13 juin 2016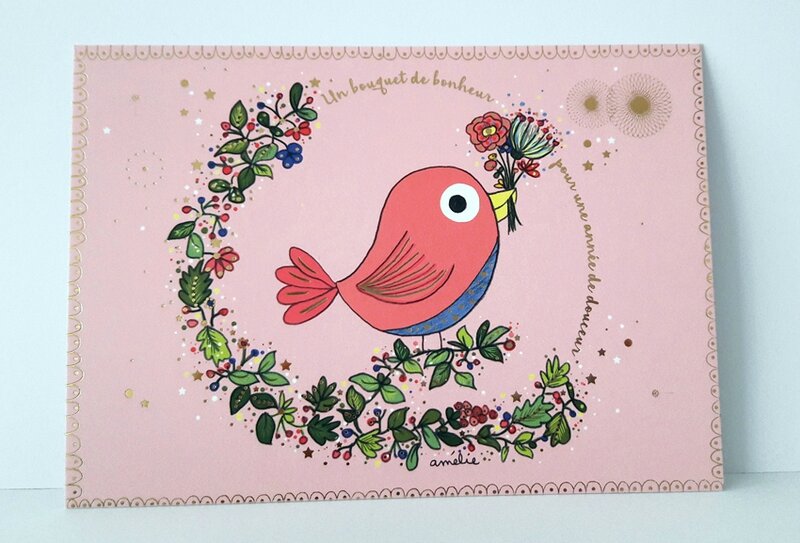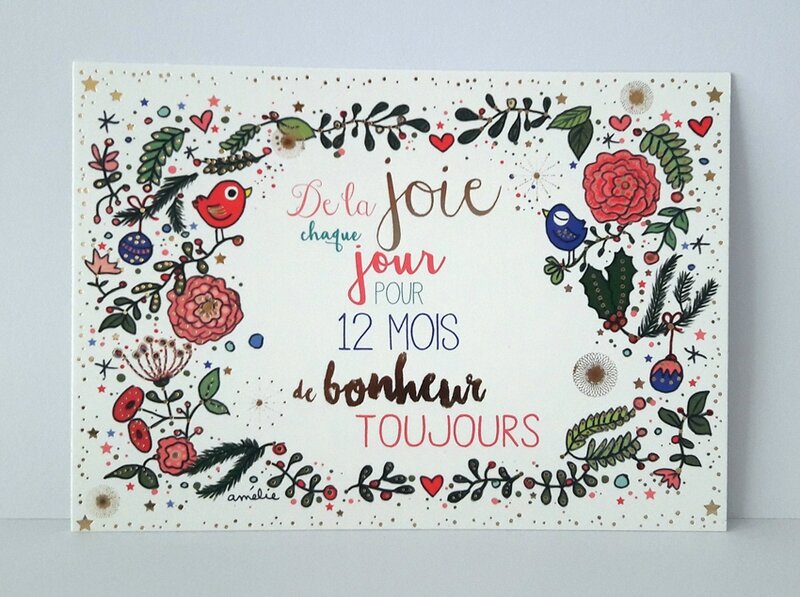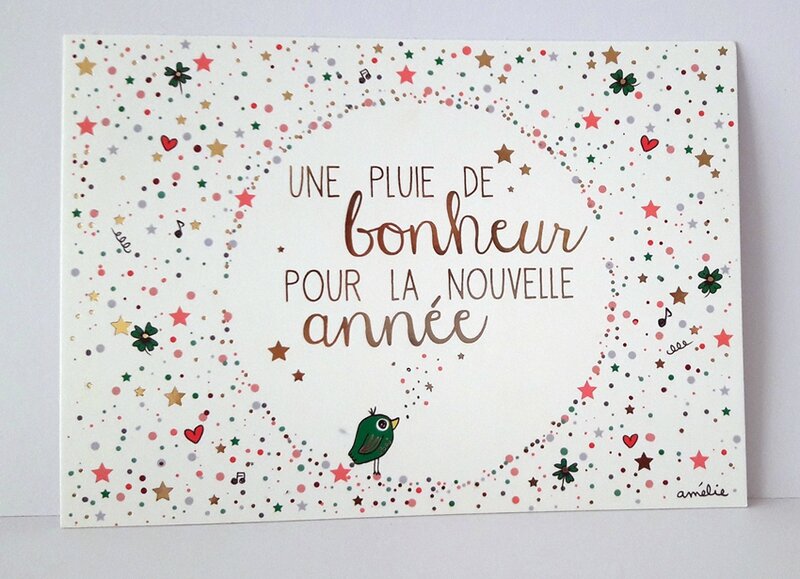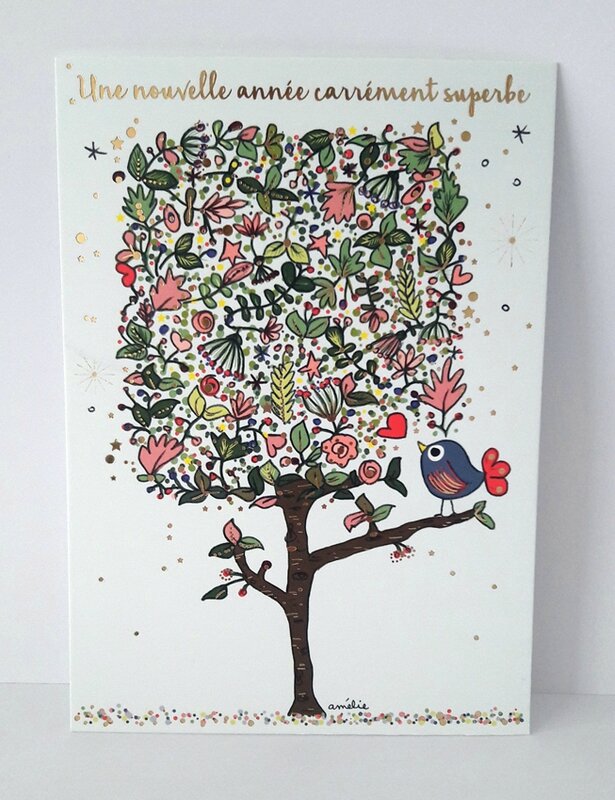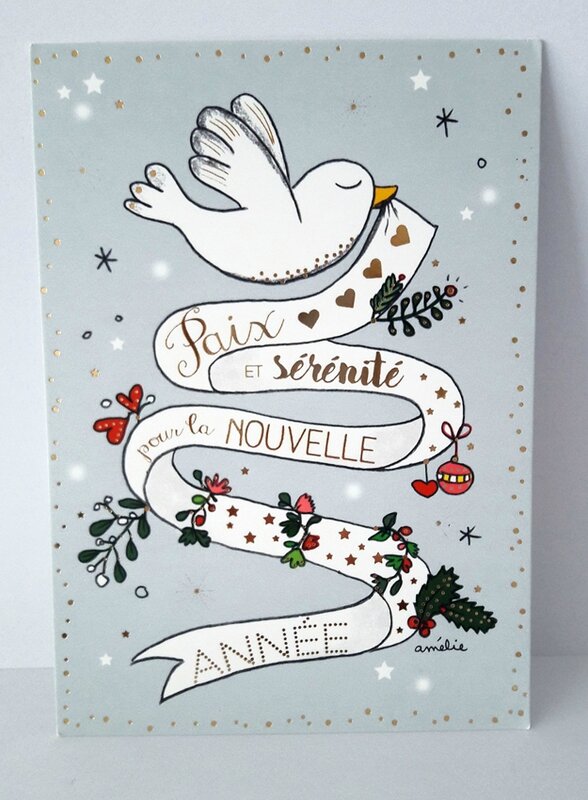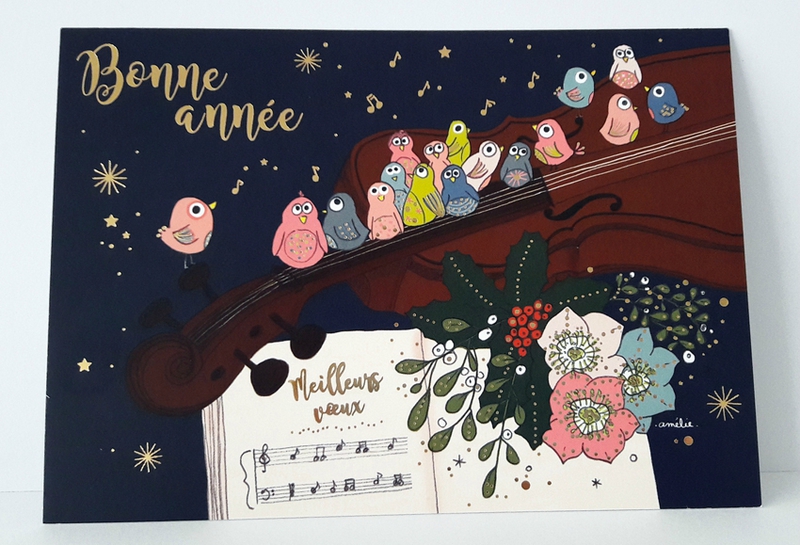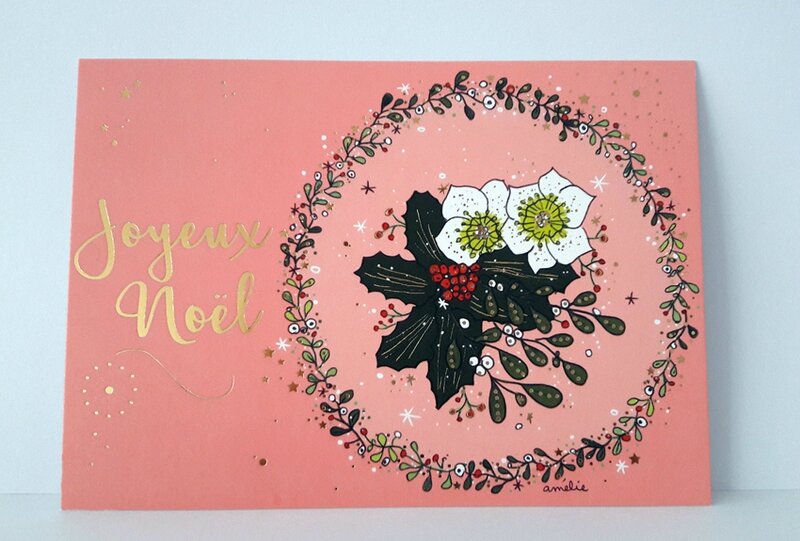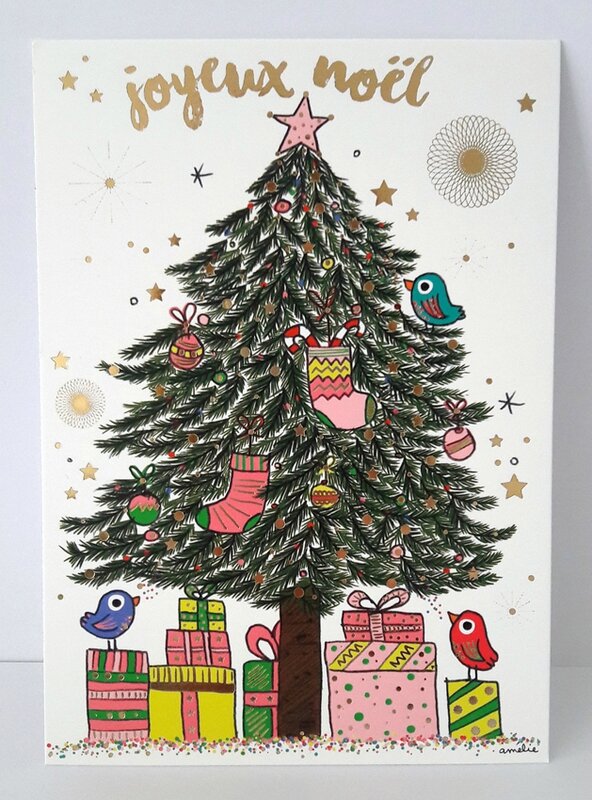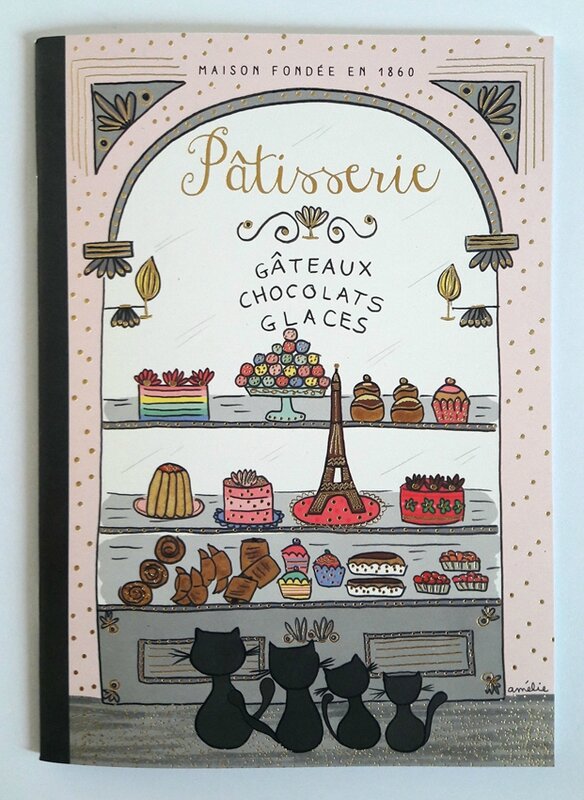 Mais si mais si, chez moi c'est déjà Noël ! Plein de nouvelles cartes pour Cartes d'Art, et sans oublier un cahier pour noter vos meilleures recettes de gâteaux, bientôt disponibles dans toutes les bonnes libriairies, papeteries, etc…
----------
It's Christmas already ! I received the new postcards and the notebook I designed for Cartes d'Art. They will soon be in stores !
----------