19 juillet 2018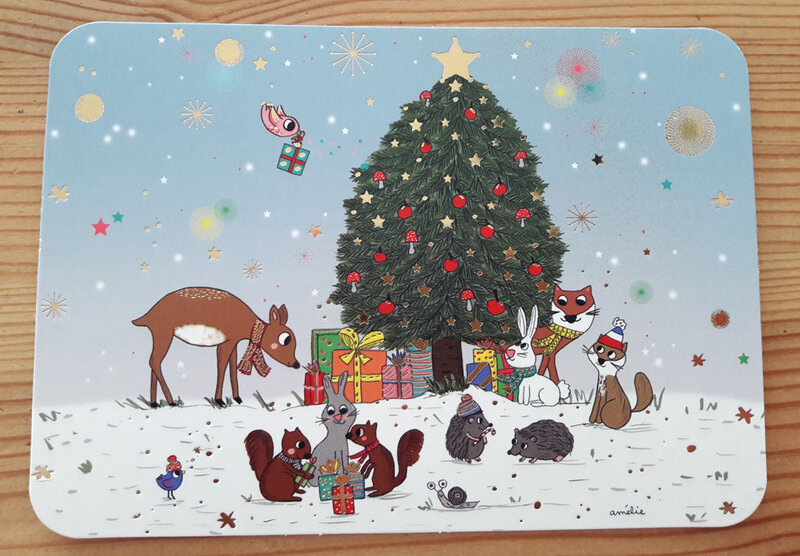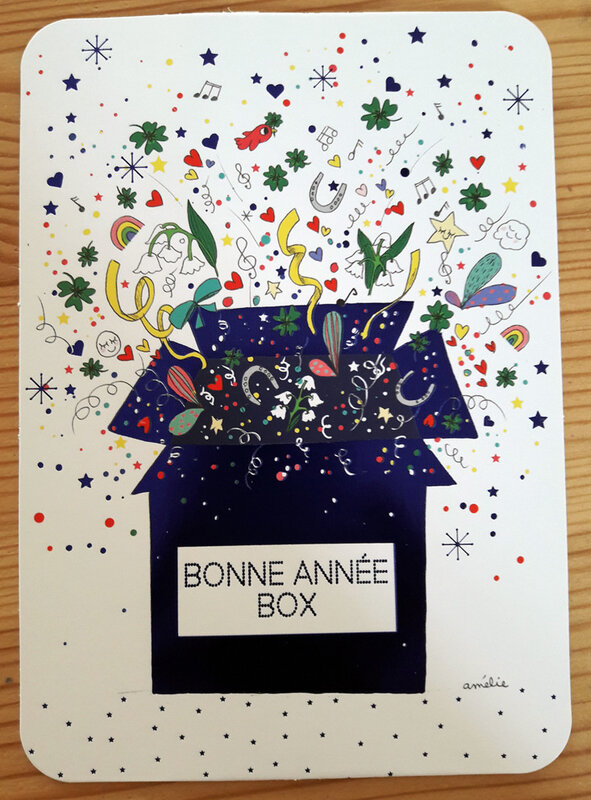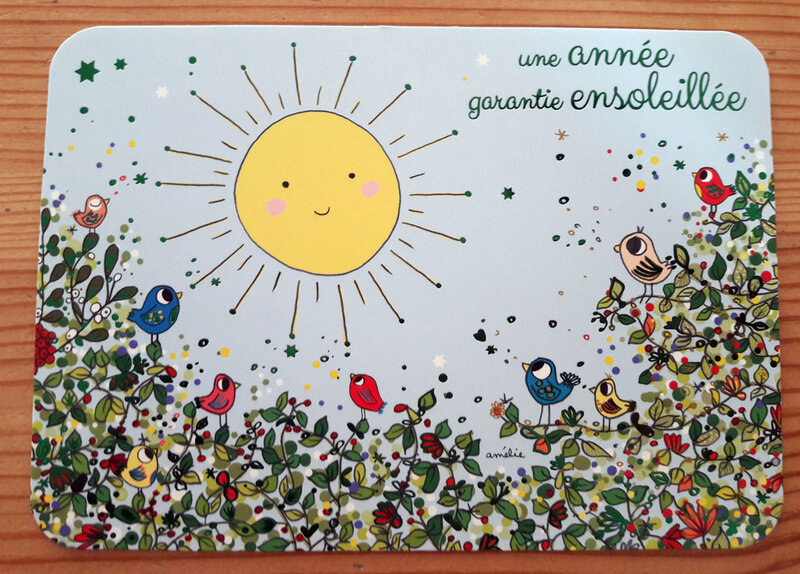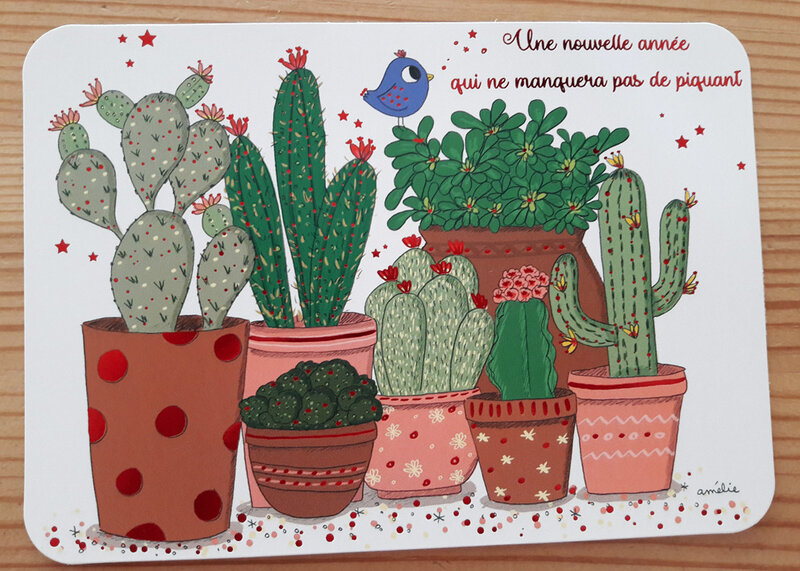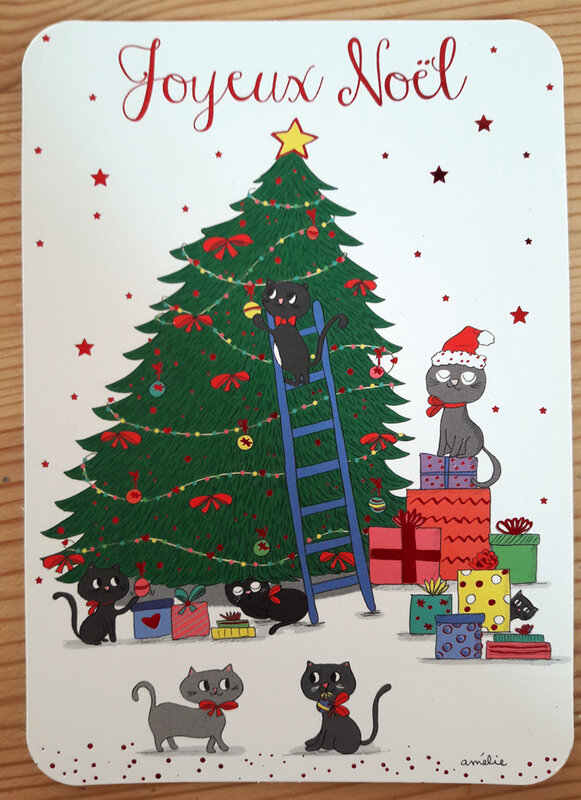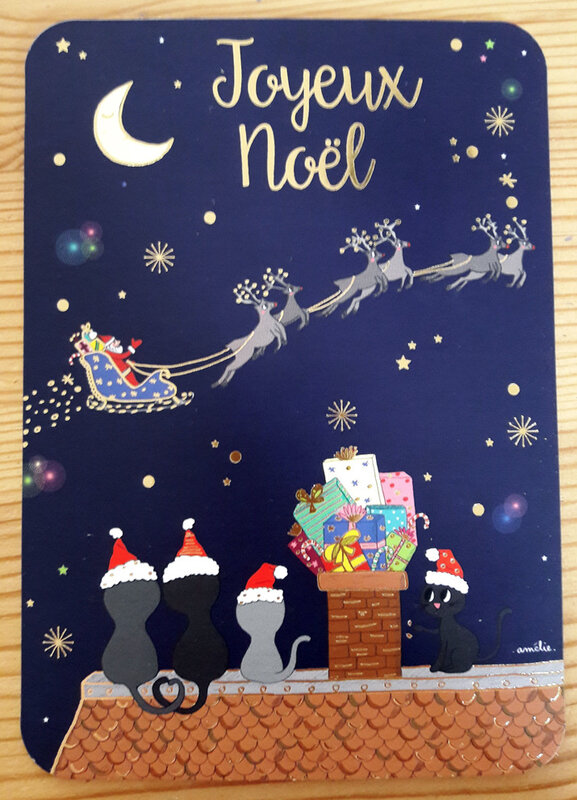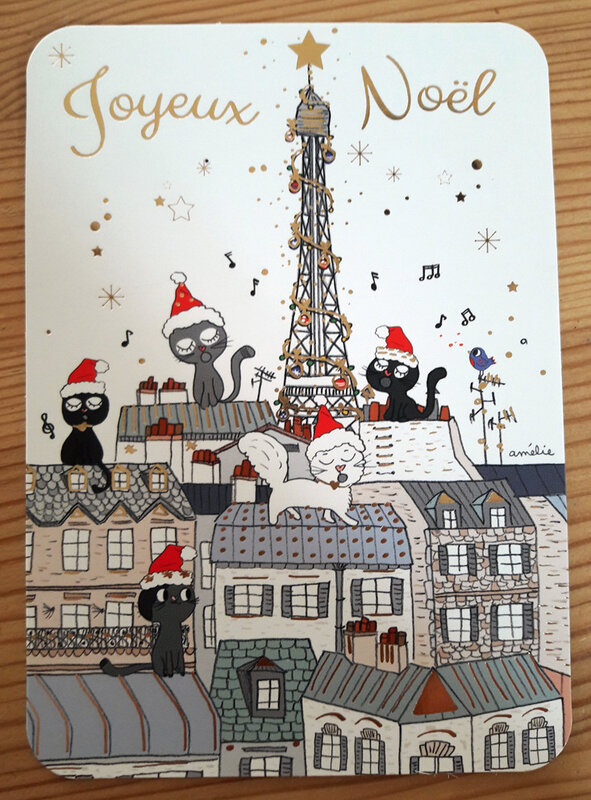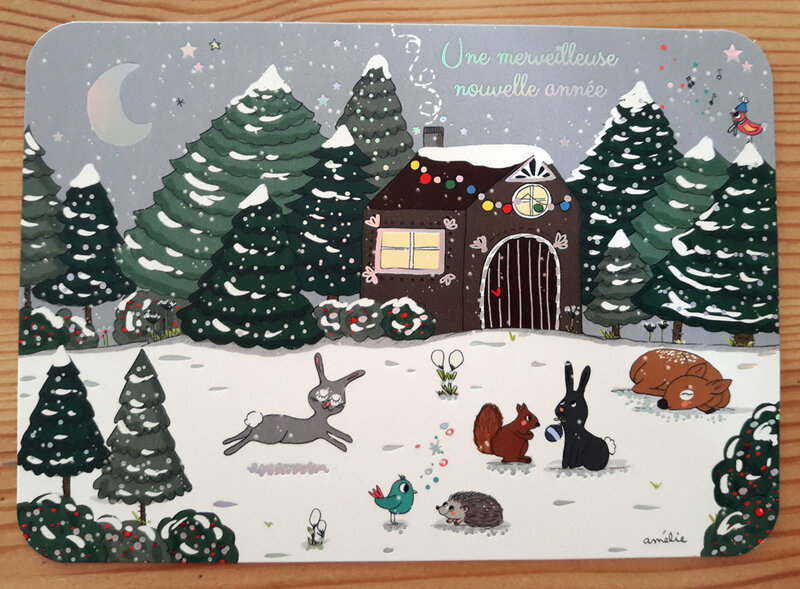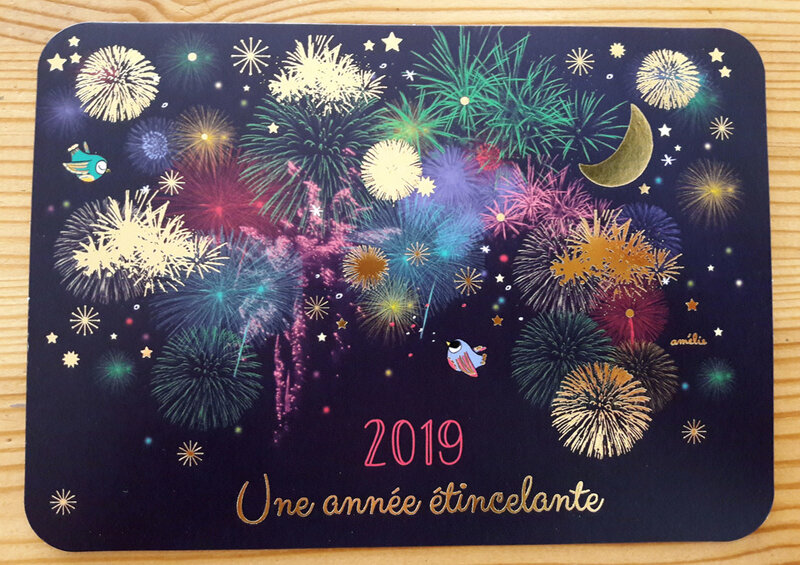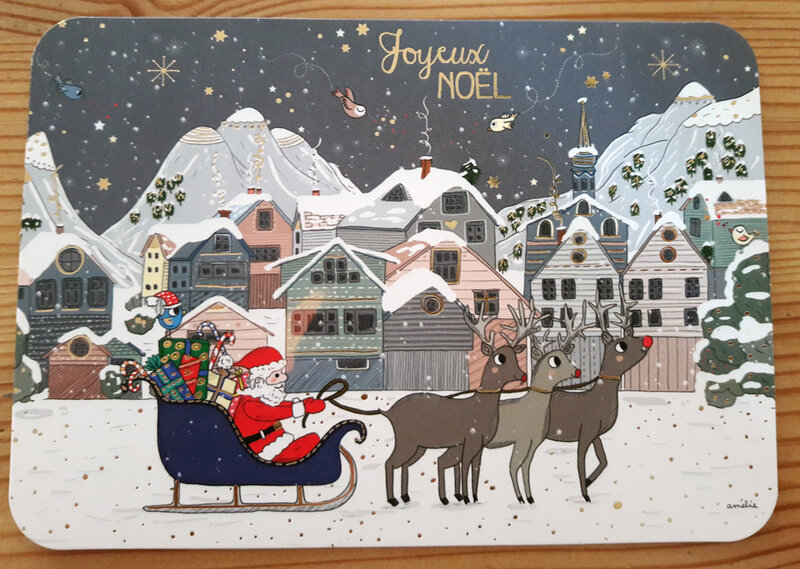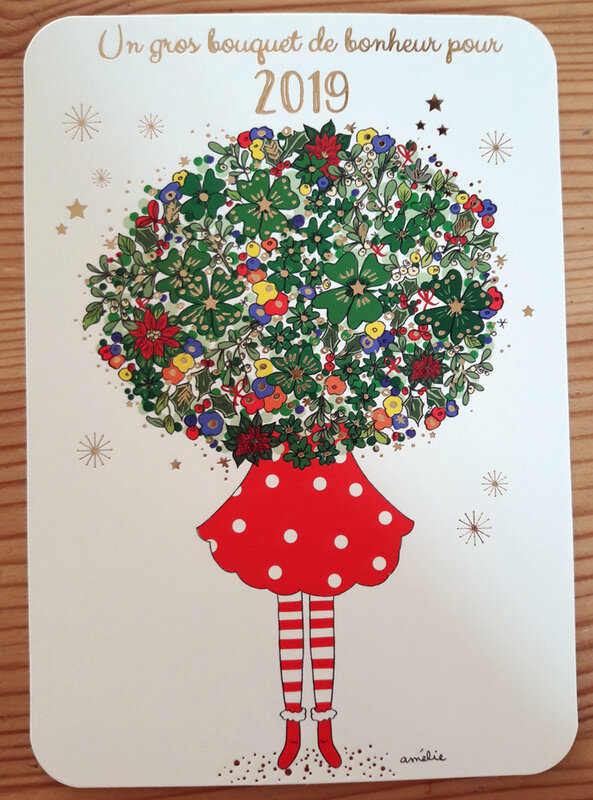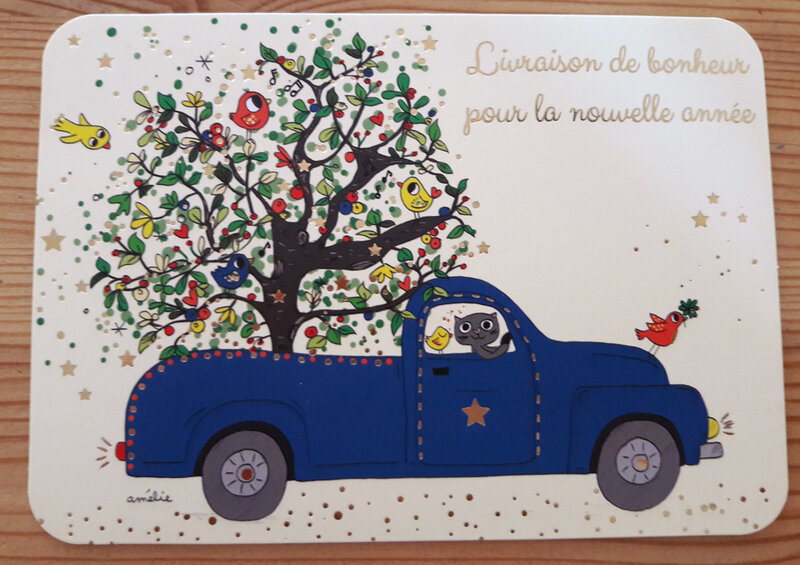 PLein de nouvelles cartes à envoyer pour Noël !
Et cette année petite nouveauté, il n'y a plus suelemtn du doré mais aussi du rouge, du bleu, du vert et de l'argent irisé !
À retrouver en boutiques mais pas tout de suite tout de suite ;) !
----------
New postcards for Christmas, not only with a gold foil this time but also red, green, blue and silver foils. Yeah !
(in the middle of summer it's weird I know ;, but it's never too soon to start thinking about Christmas, right ?)
----------
23 février 2018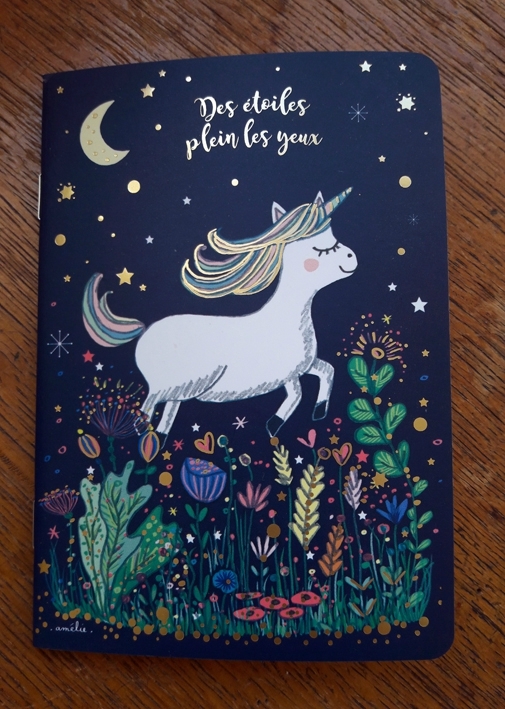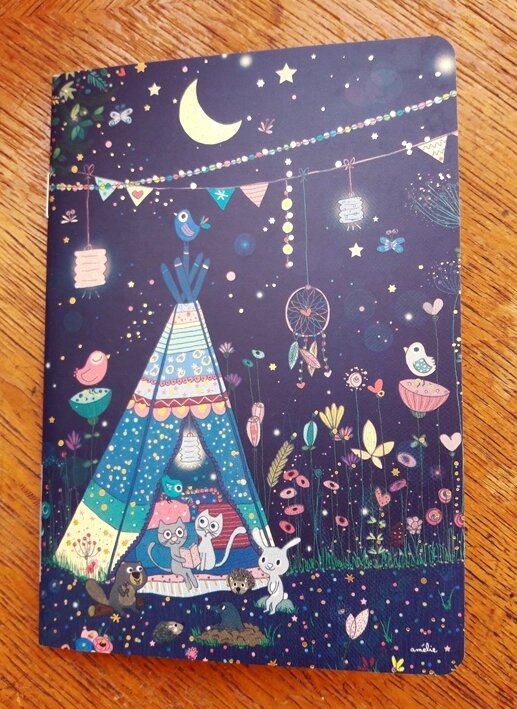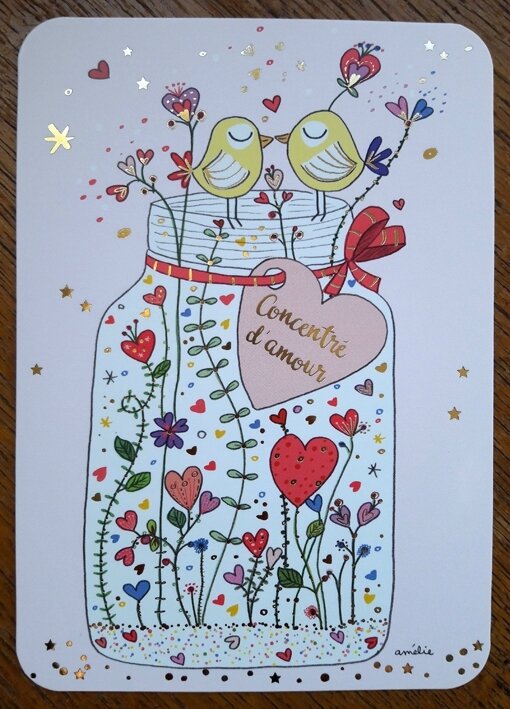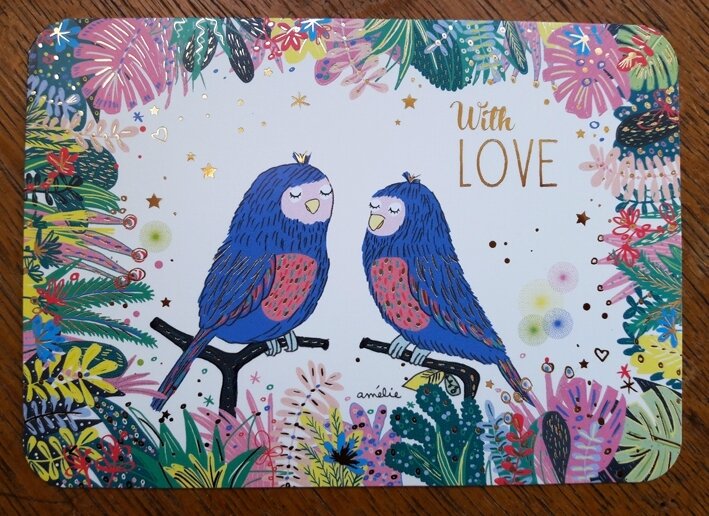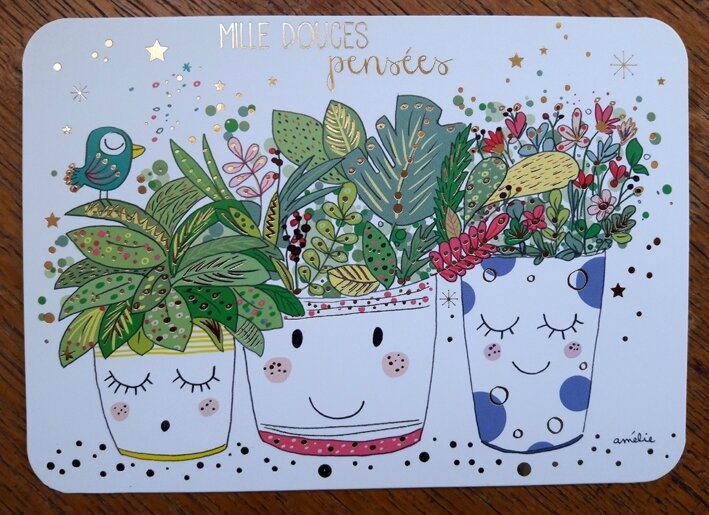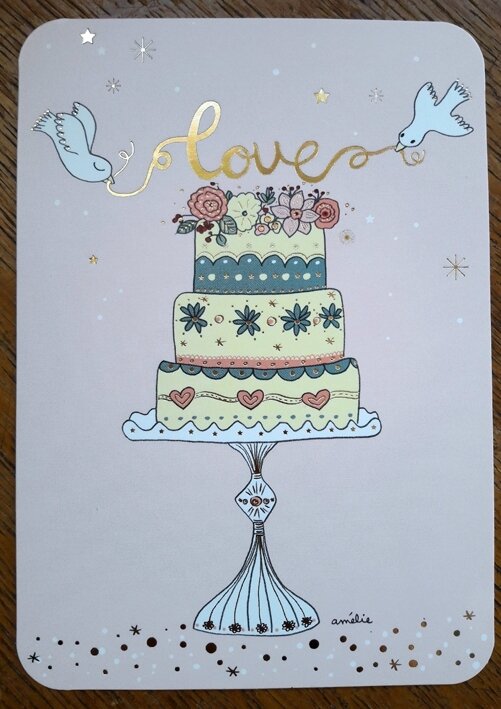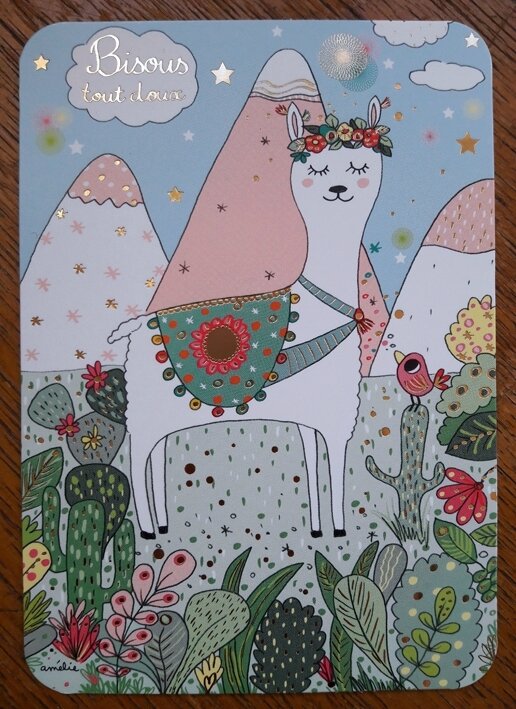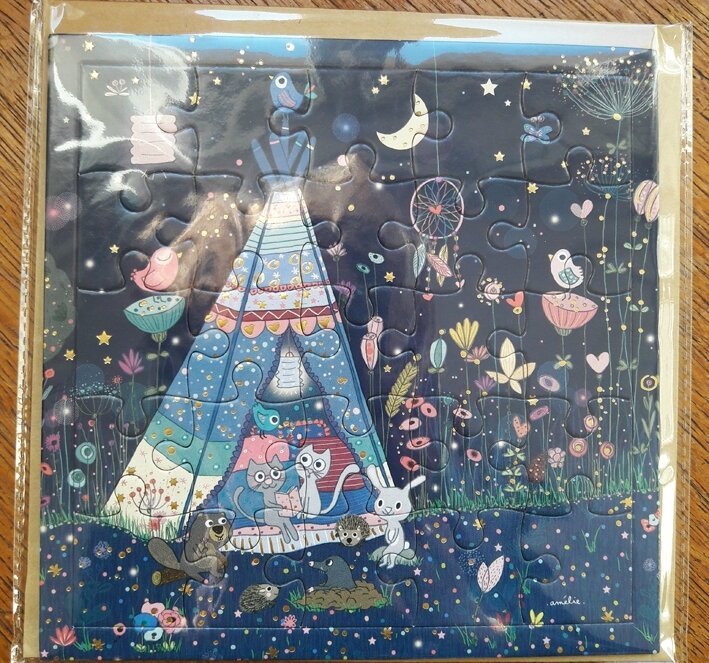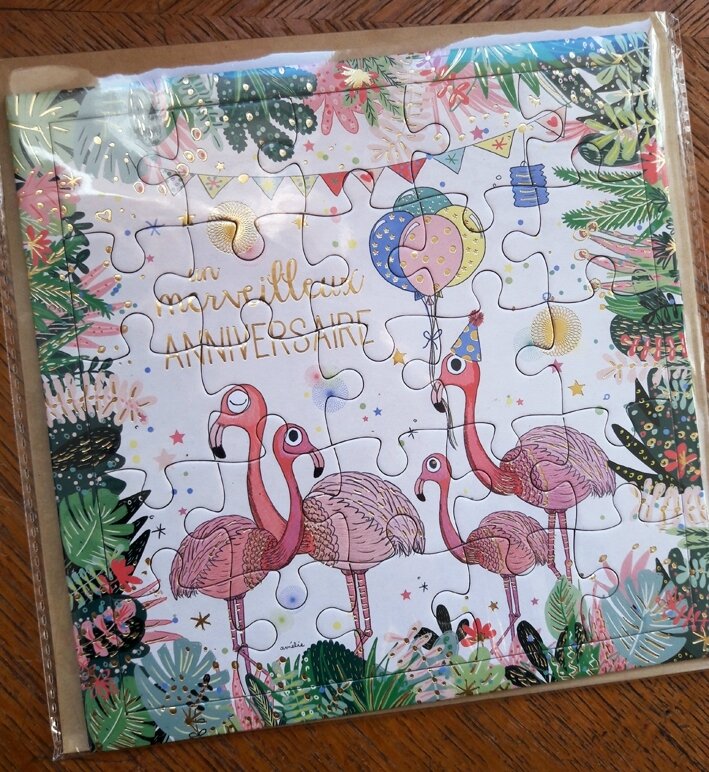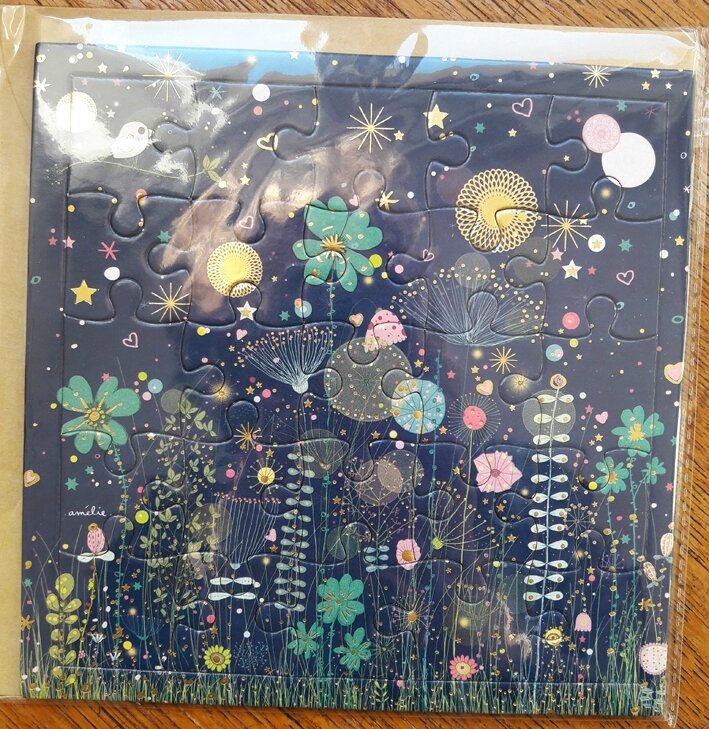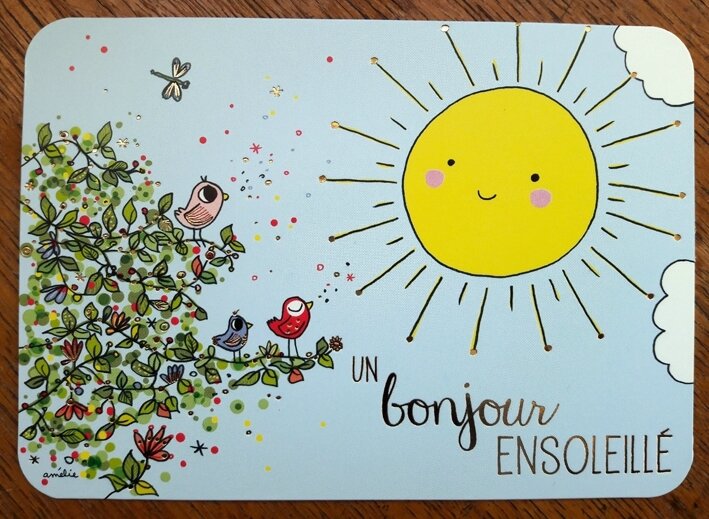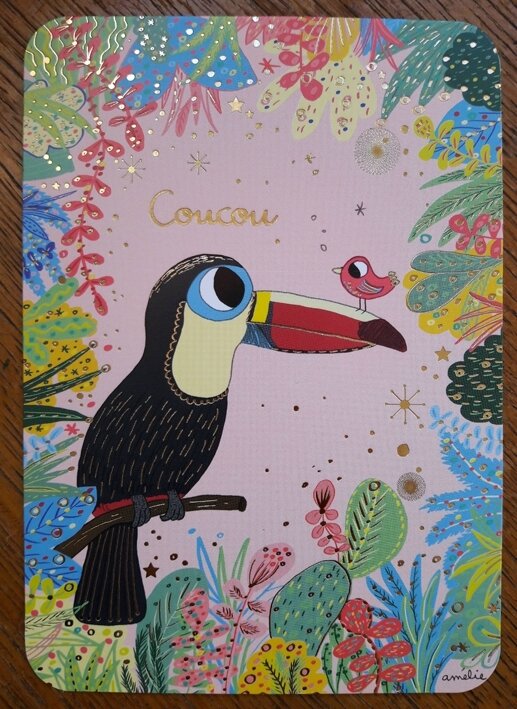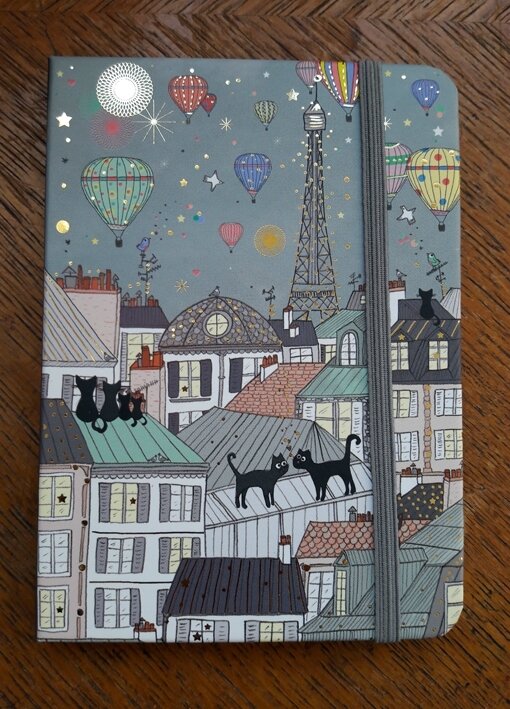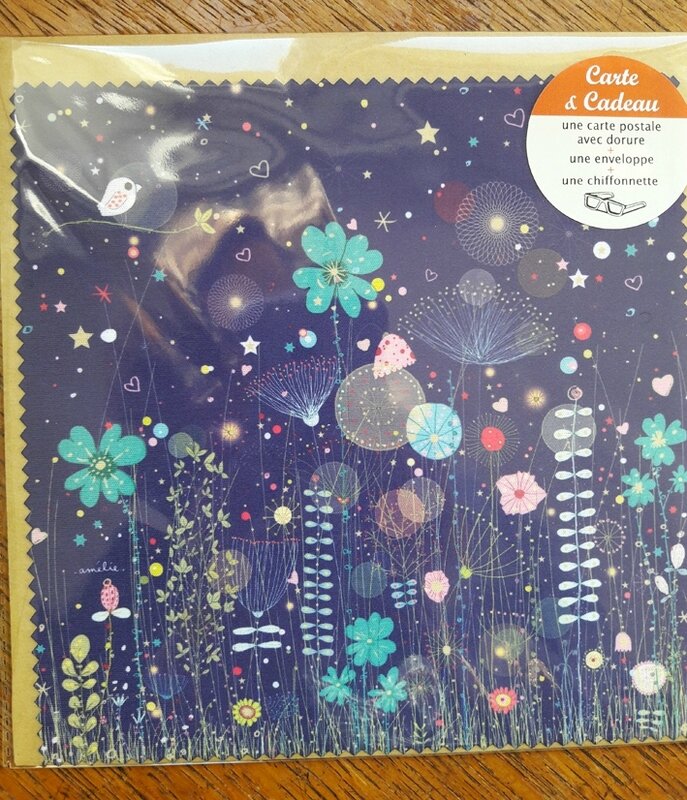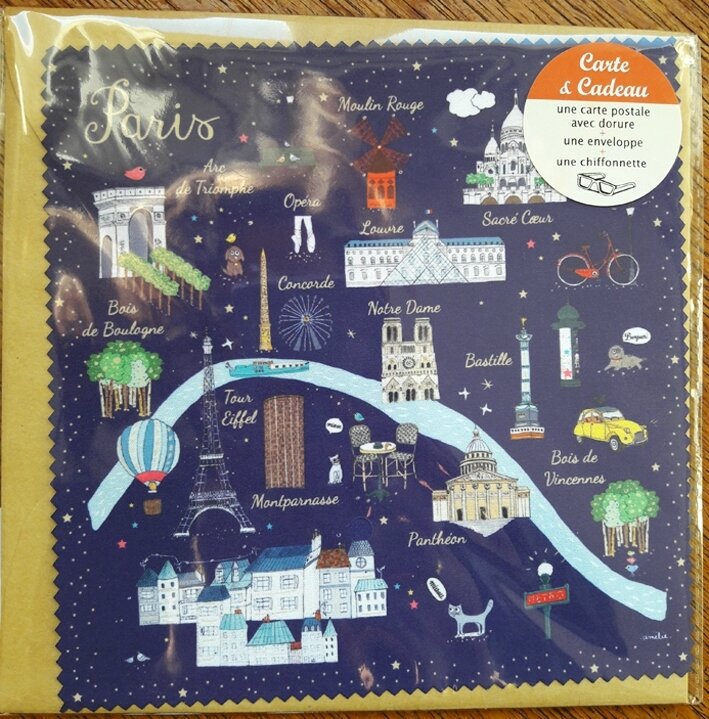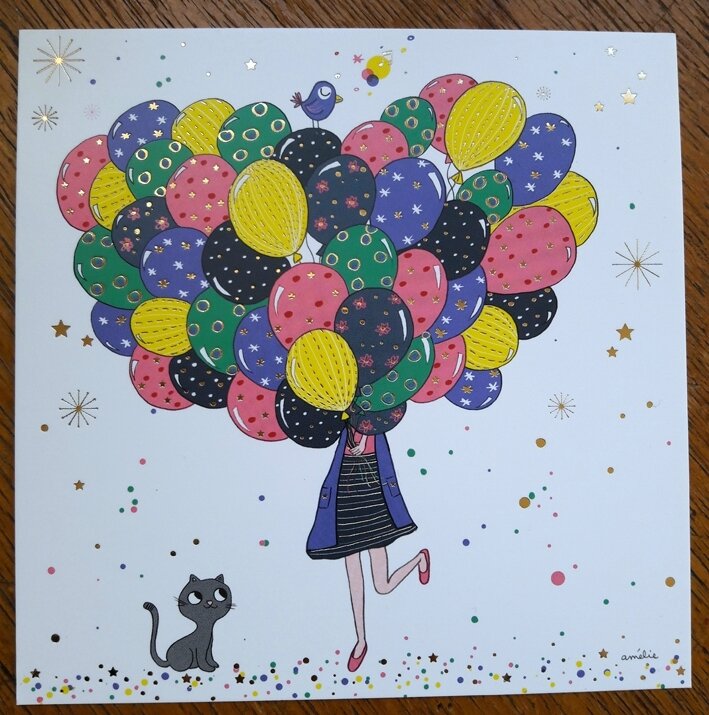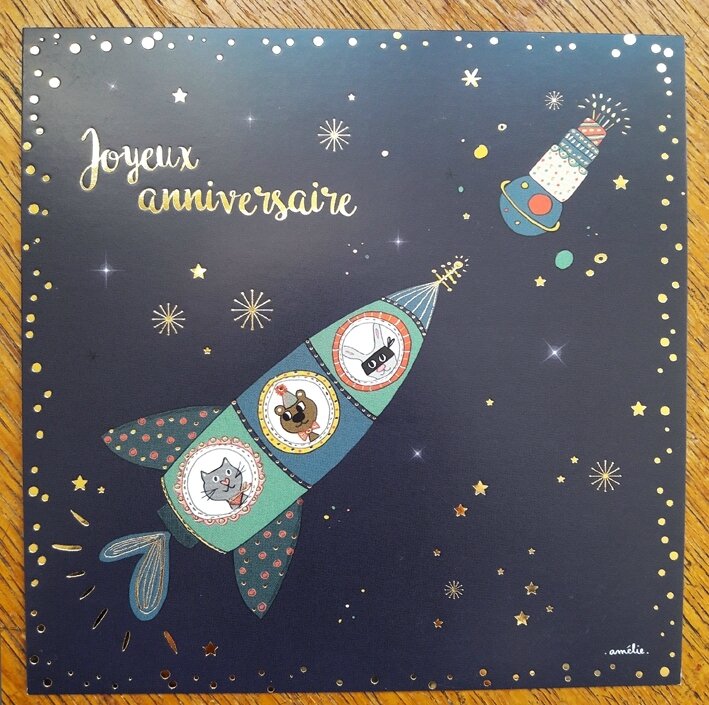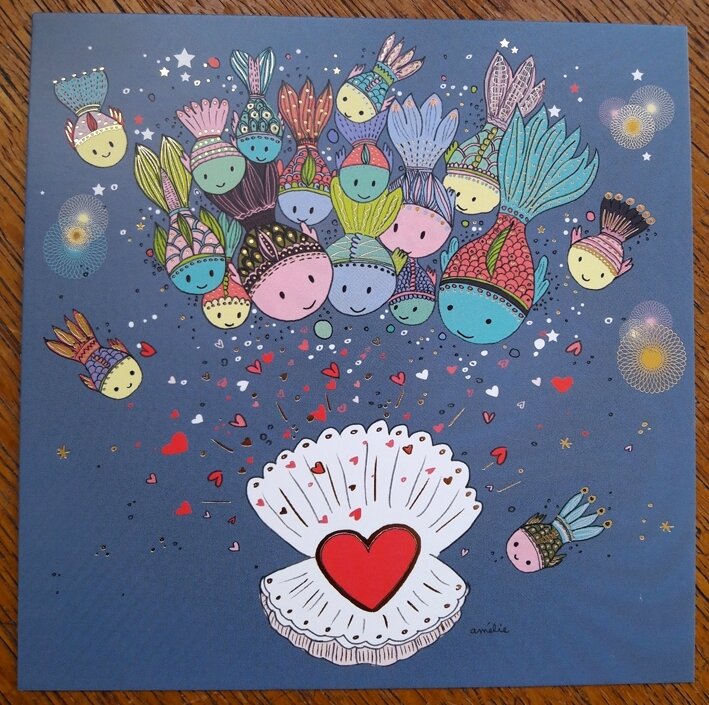 À retrouver dans toutes les bonnes librairies, papeteries, carteries !
----------
In stores !
----------
15 novembre 2017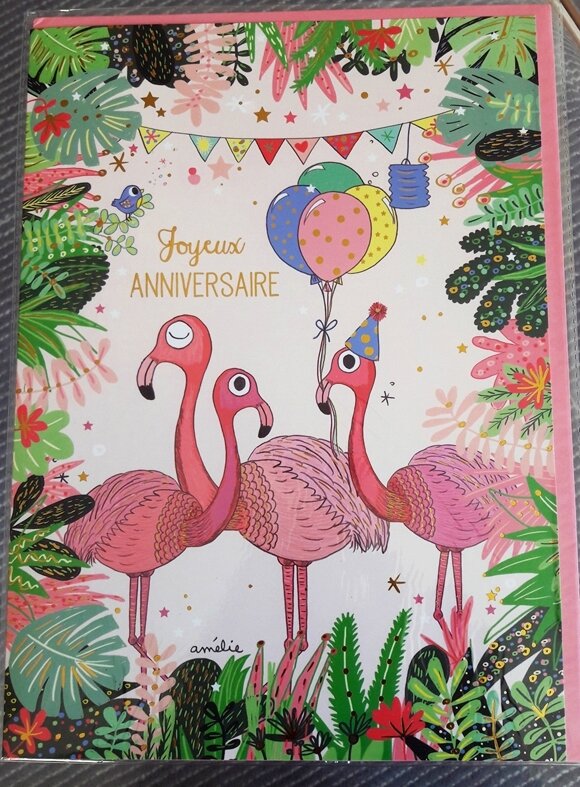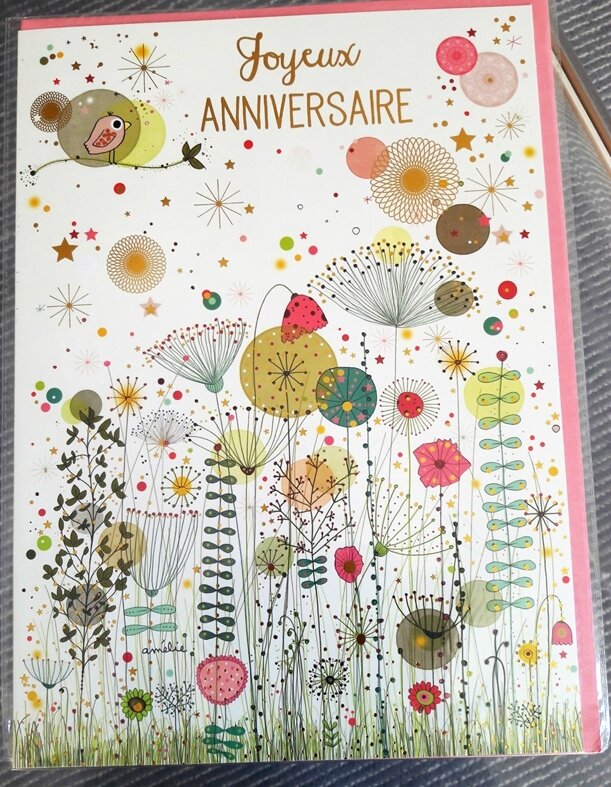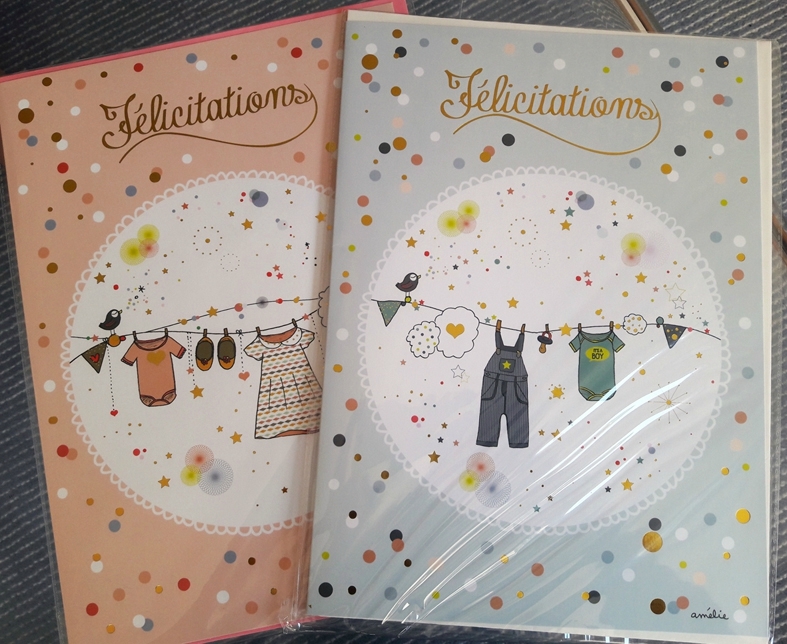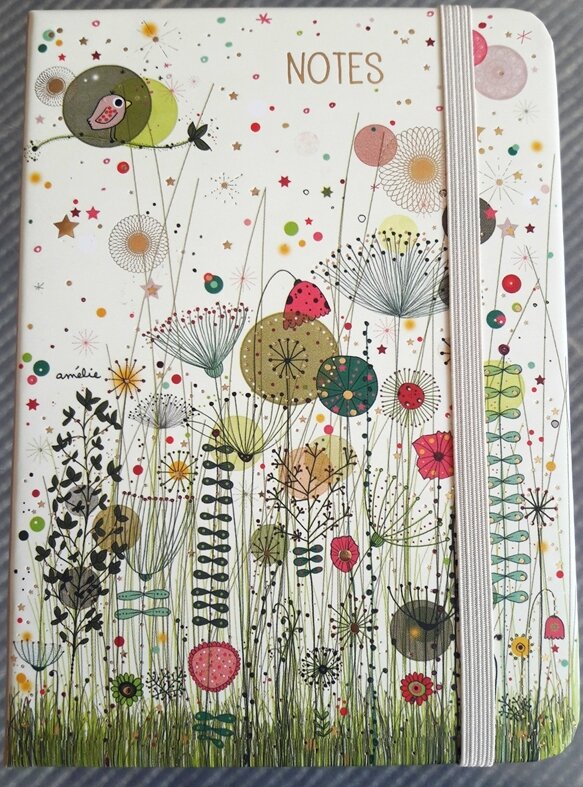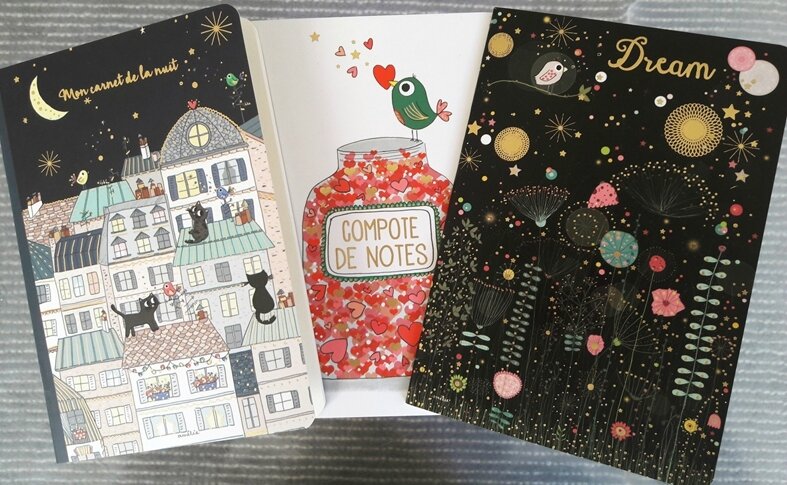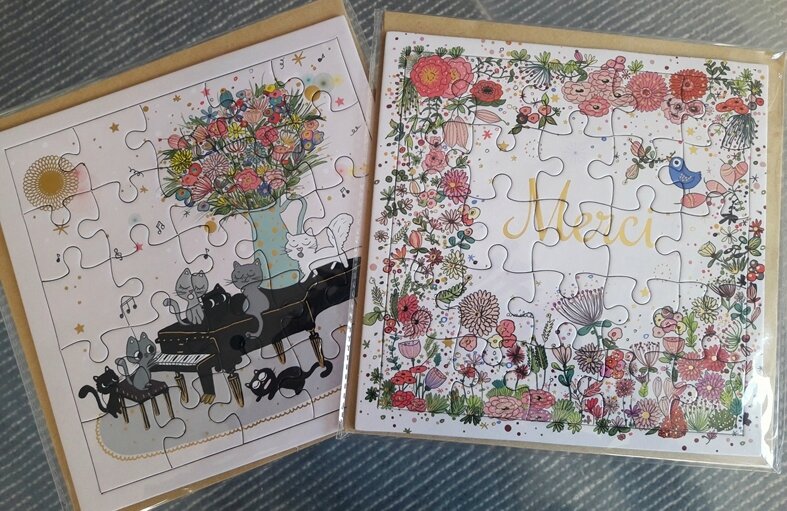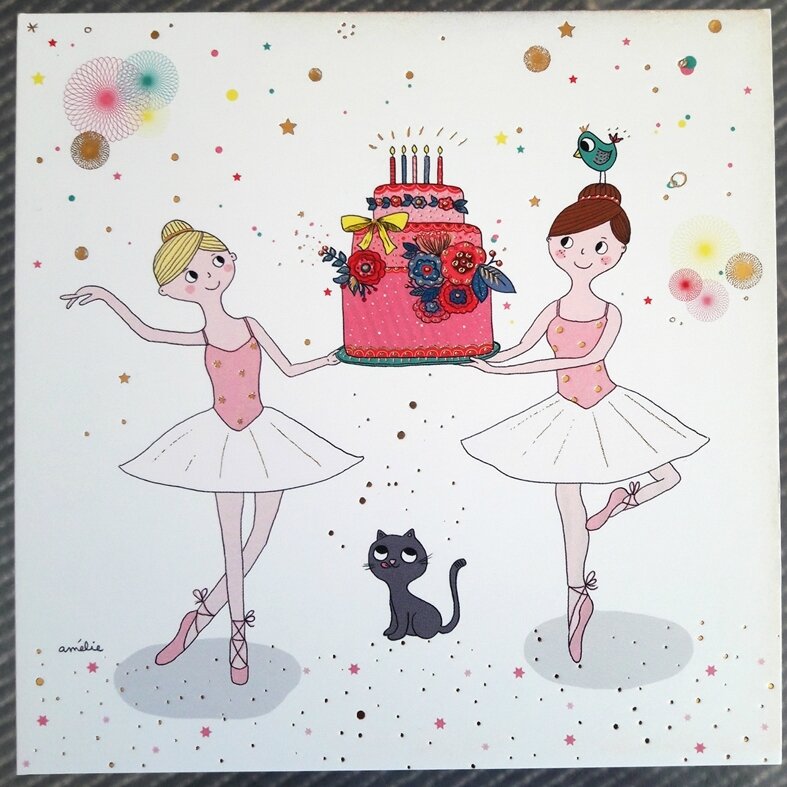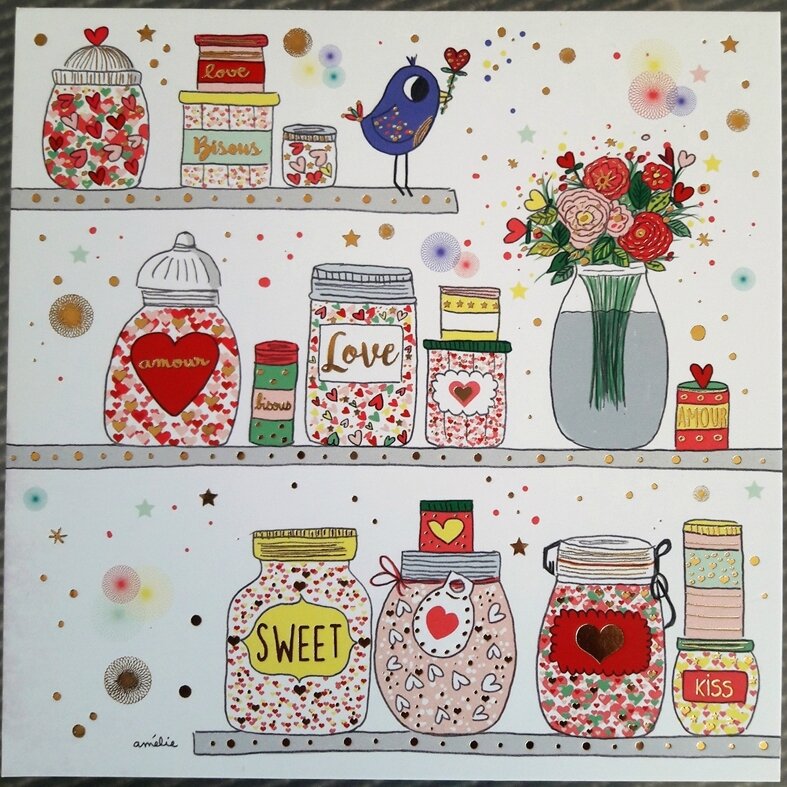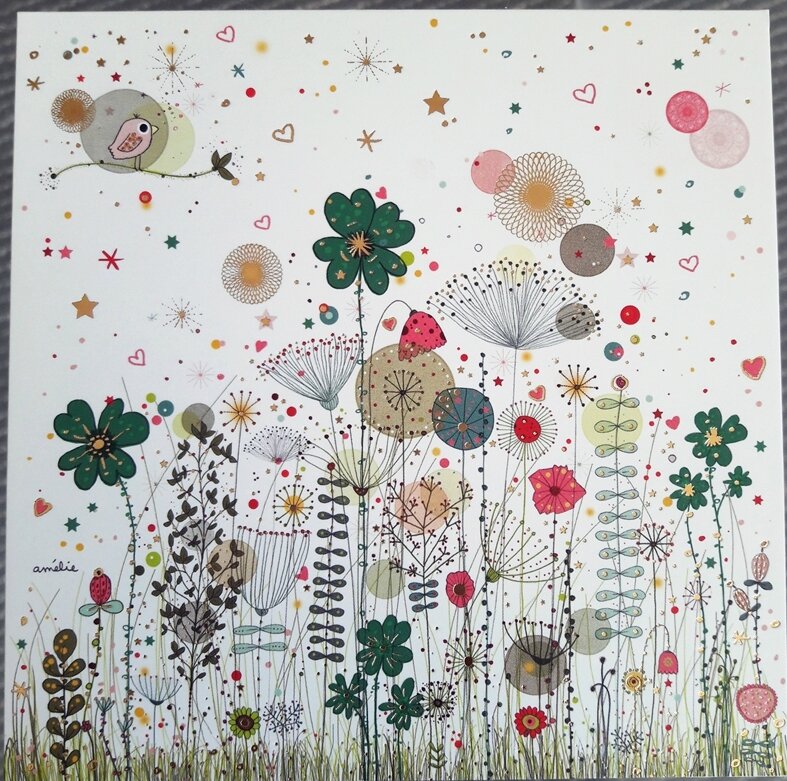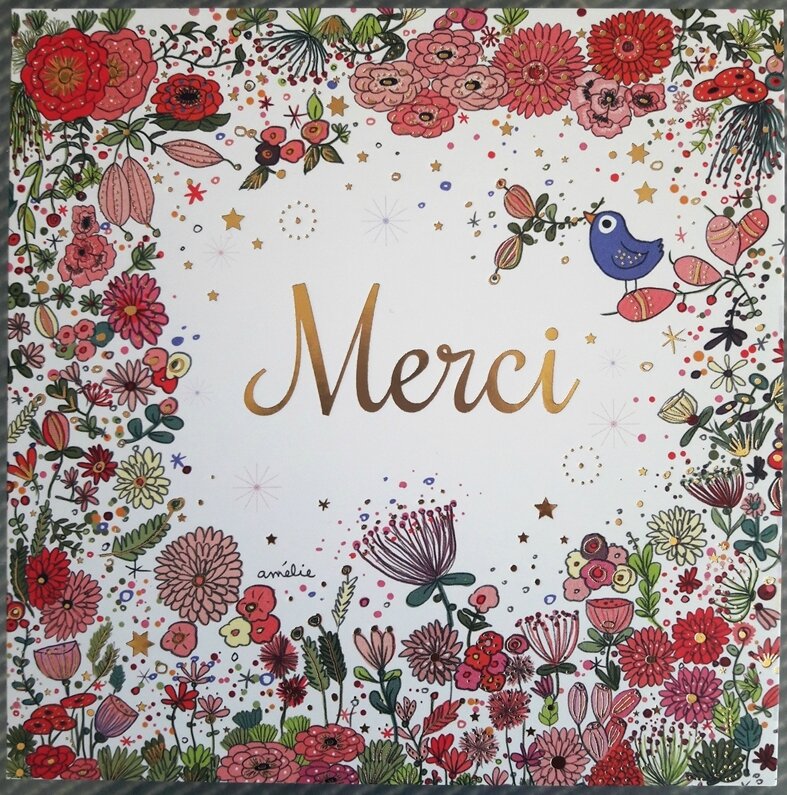 Plein de nouveautés pour Cartes d'Art, des cartes format XL, des carnets, des cartes puzzle, des marque-page… à retrouver en boutique dès à présent !
----------
Lots of new things for Cartes d'Art, notebooks, giant cards, bookmarks, puzzle cards… available in shops !
----------
07 août 2017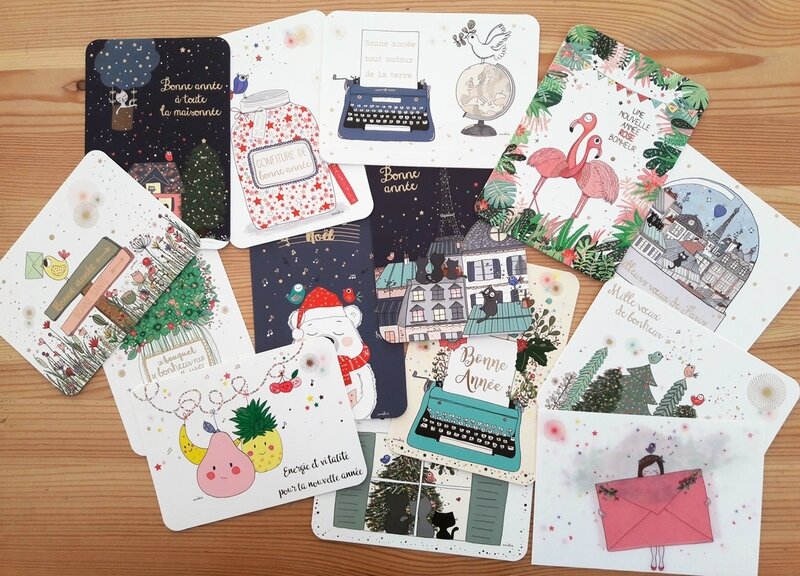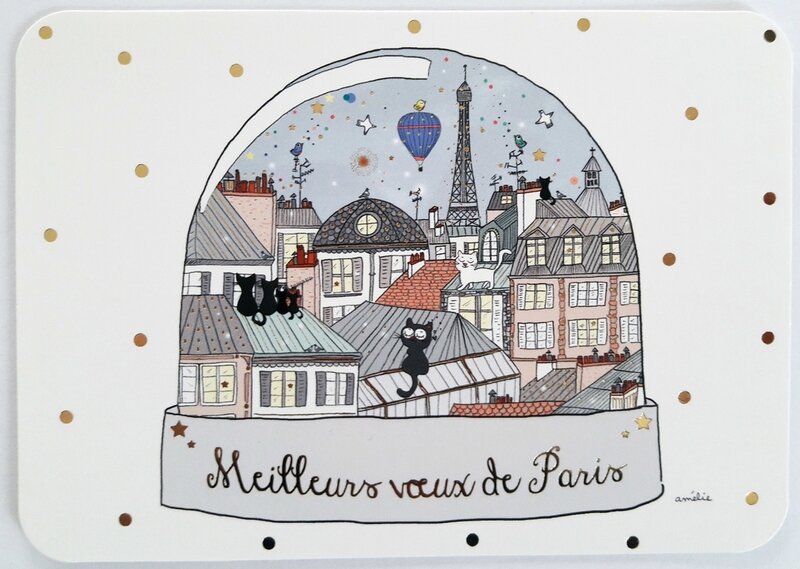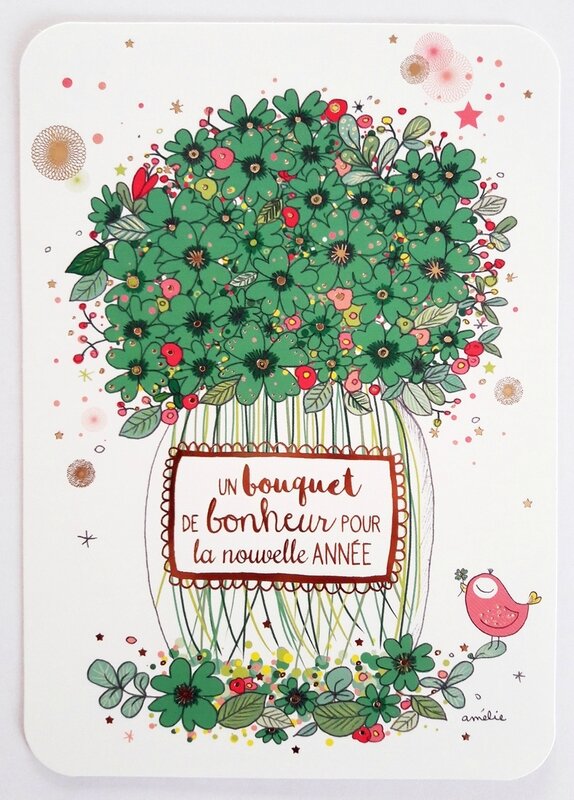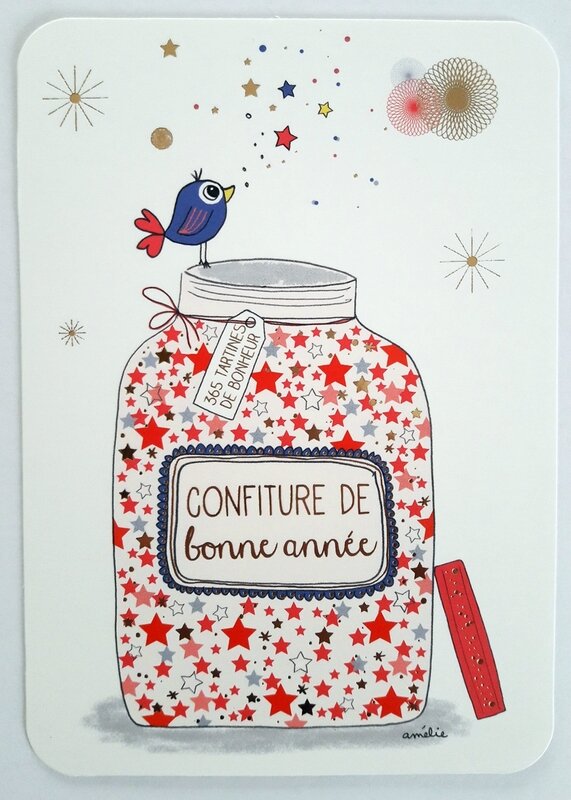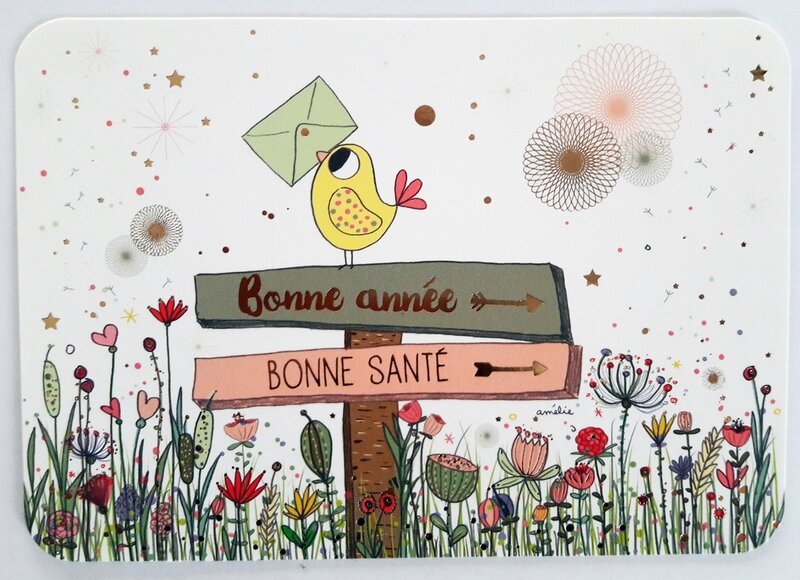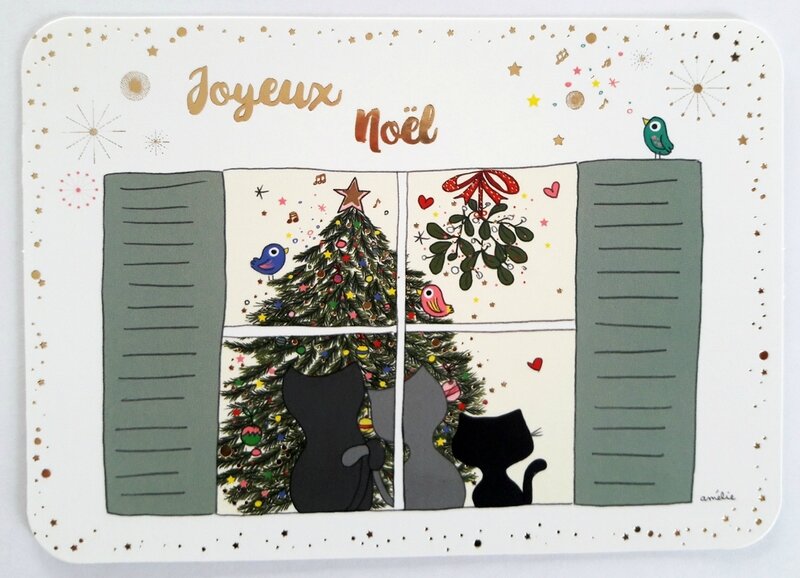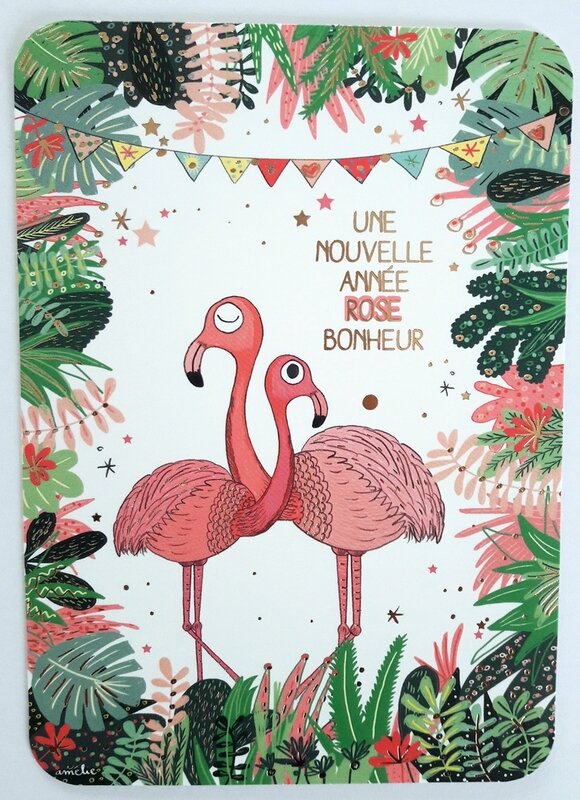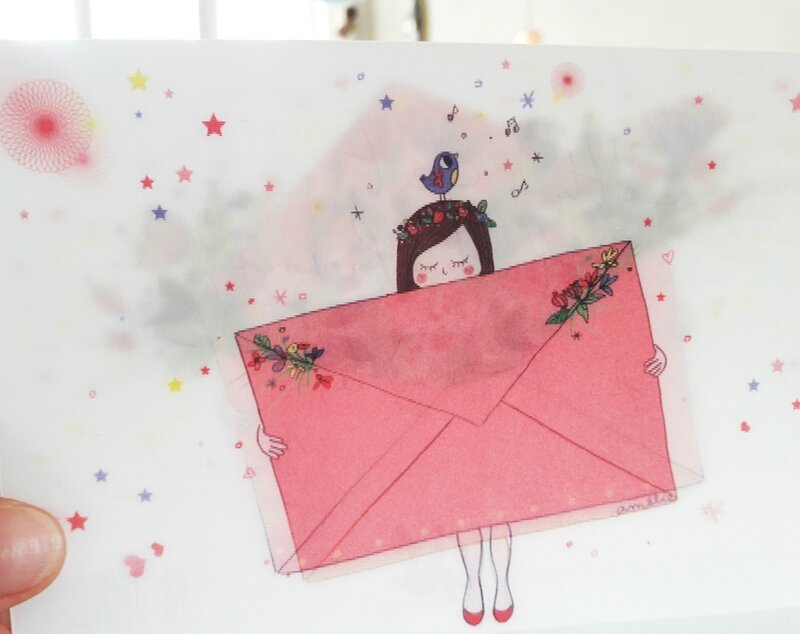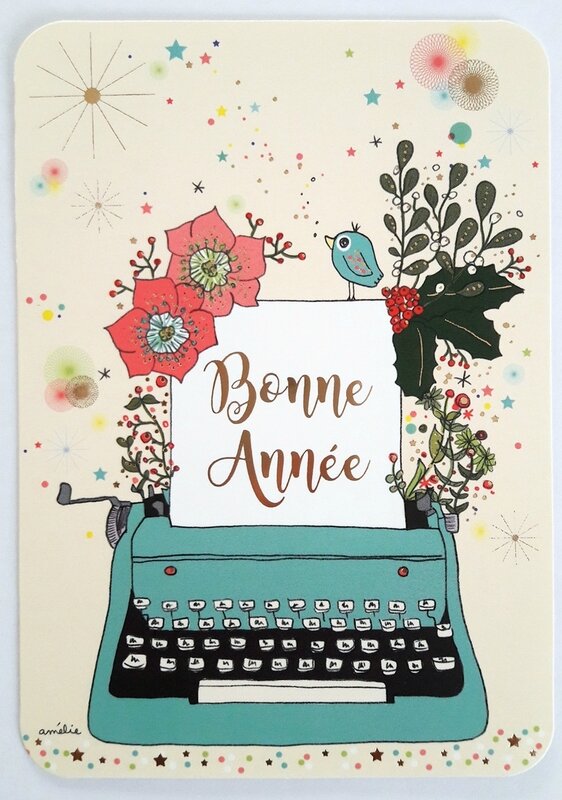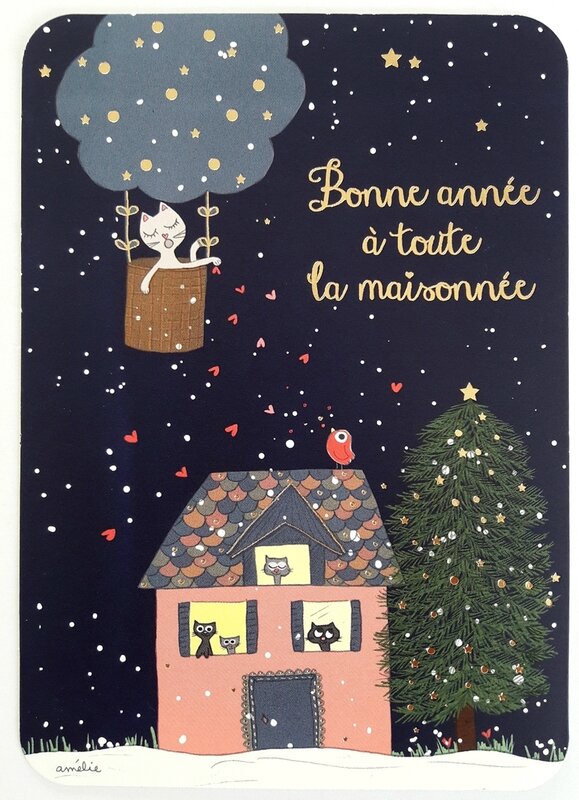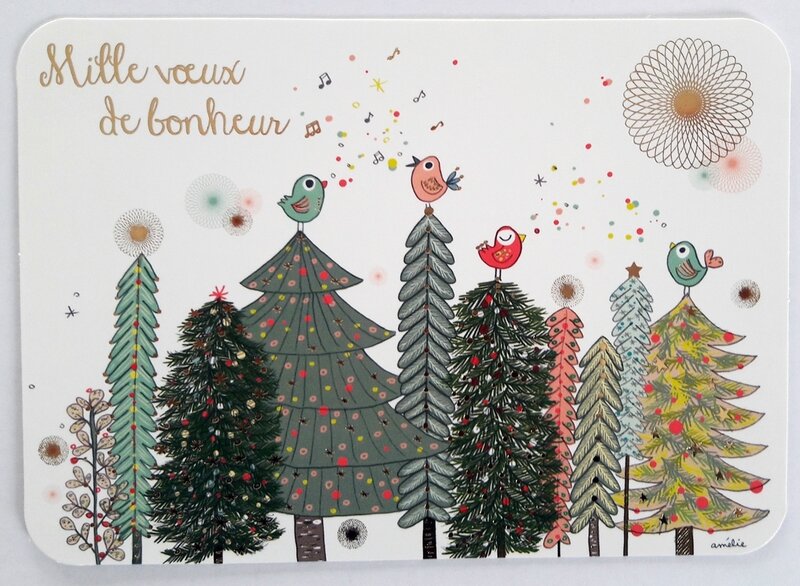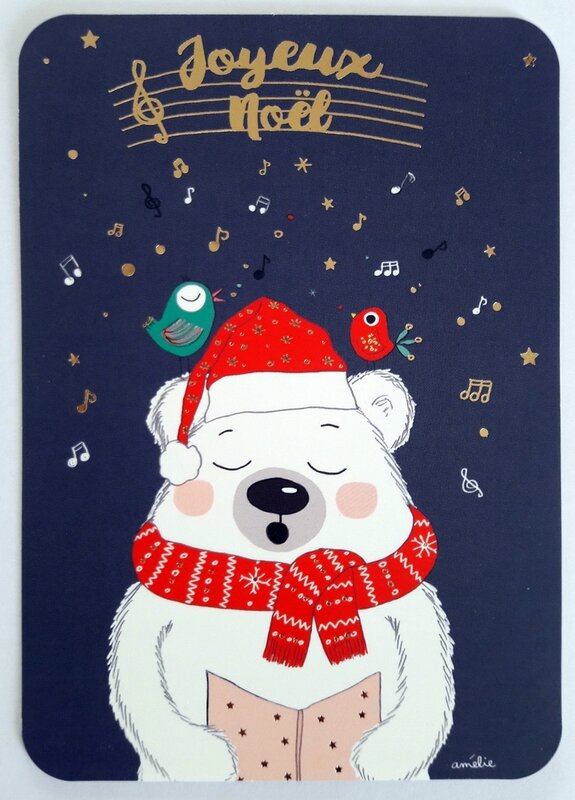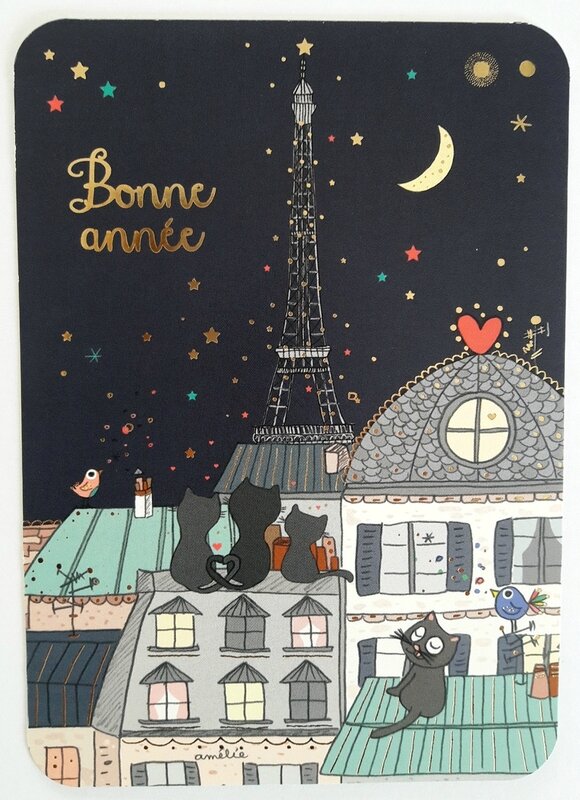 Une nouvelle moisson de cartes pour Cartes d'Art vient de me parvenir, pas tellement de saison, mais bon finalement Noël n'est que dans 4 mois !
----------
And it's Christmas time already !
----------
28 avril 2017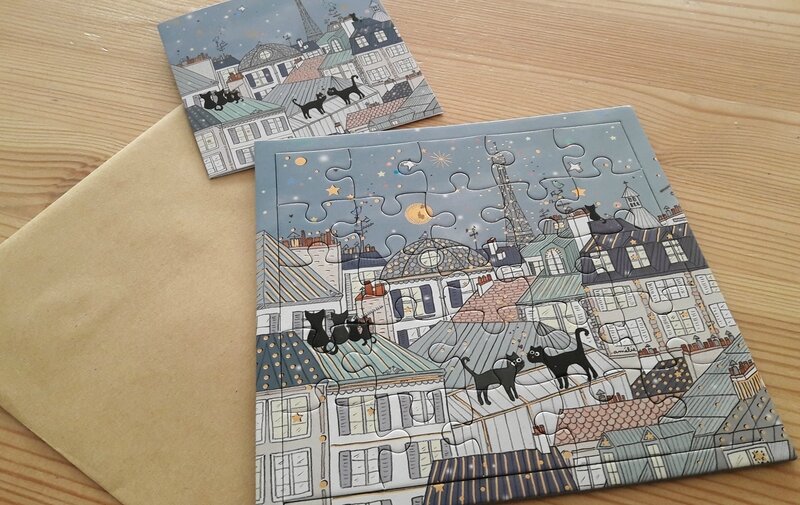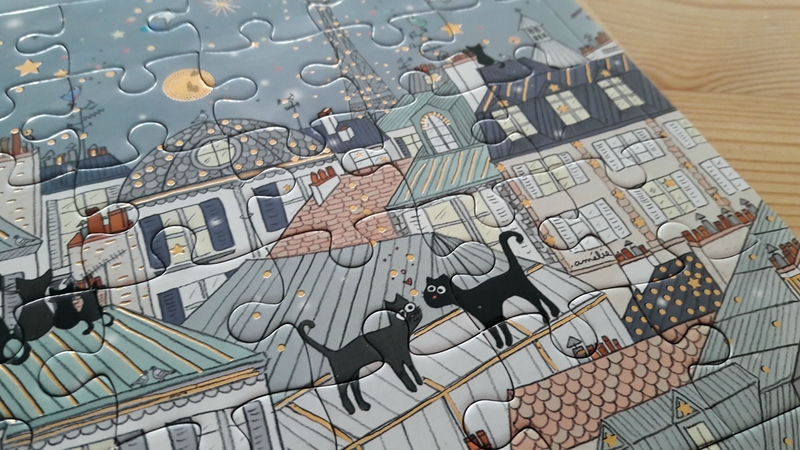 Une nouveauté pour les Éditions Cartes d'Art, une carte puzzle ! Et avec dorure, mais oui mais oui :-)
Le résultat est très beau, je suis ravie !
----------
New for Cartes d'Art : a puzzle-postcard ! And it comes with gold on it, it's very nice, I'm really pleased with the result !
----------
27 février 2017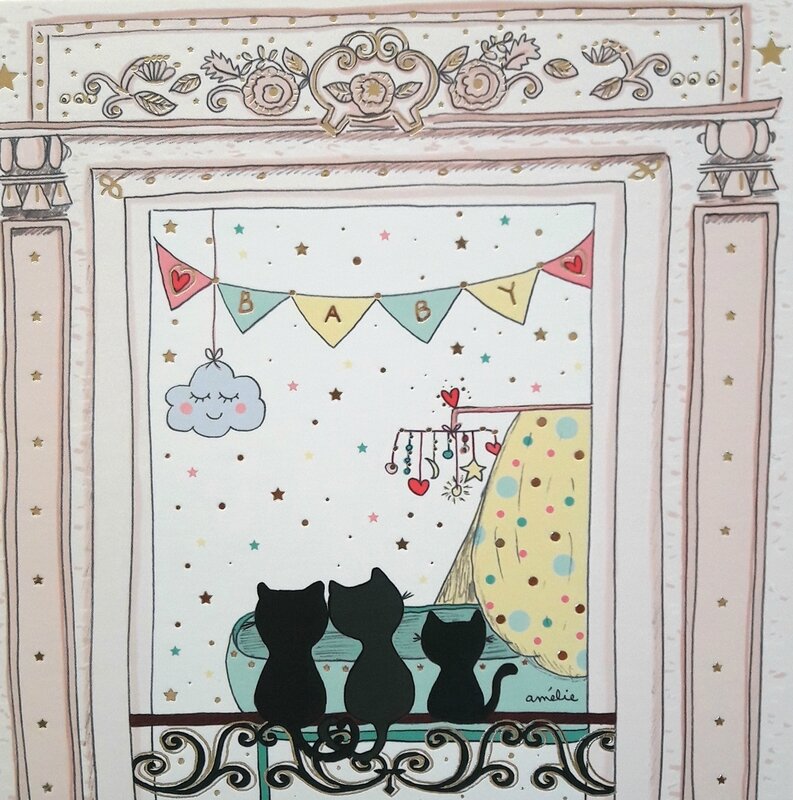 Plein de nouvelles cartes pour Cartes d'Art, carrées avec dorure, une nouveauté chez eux,
avant elles étaient pailletées.
Pour les amoureux des chats :-) !
Ps : désolée, les photos sont un peu floues…
Pps : j'ai aussi fait une carte lenticulaire (l'image change quand on bouge la carte)
mais comme je n'arrive pas à mettre la vidéo ici, je vous invite à vous rendre
sur mon compte Instagram pour la voir !
----------
Lots of new postcards with lots of cats ! And gold everywhere :-)
Sorry, the pictures are a bit blurry…
I also did a flipcard but I can't put the video online here so if you want to see it,
go check my Instagram account !
----------
13 juin 2016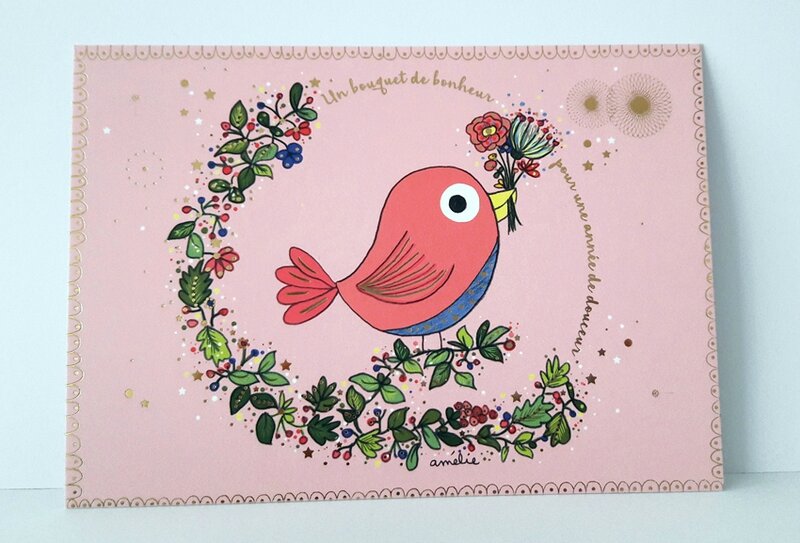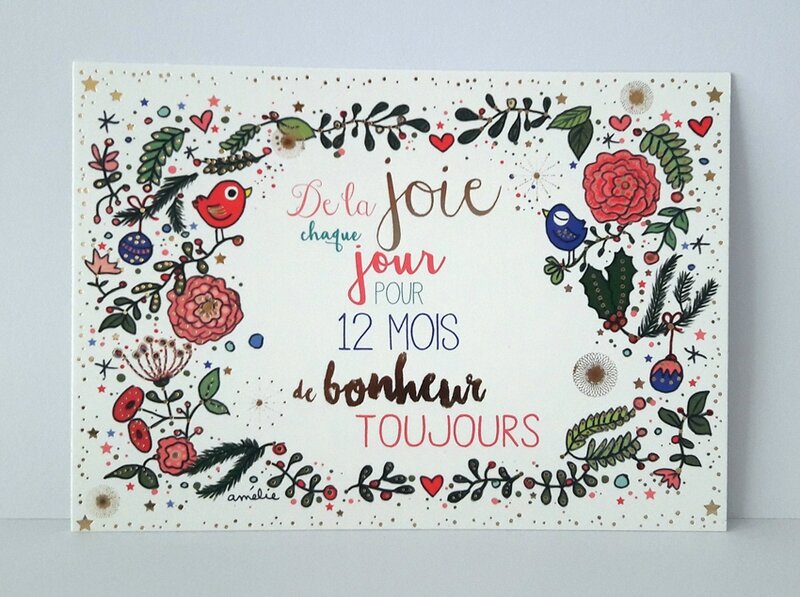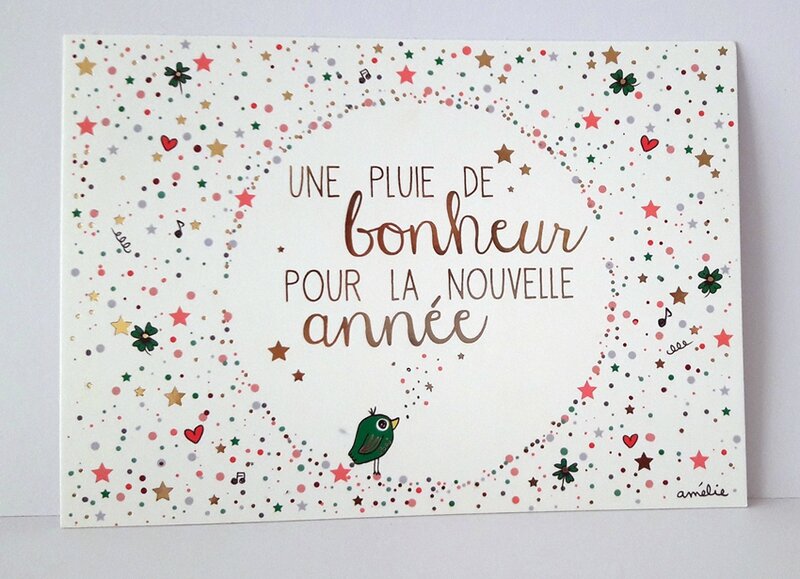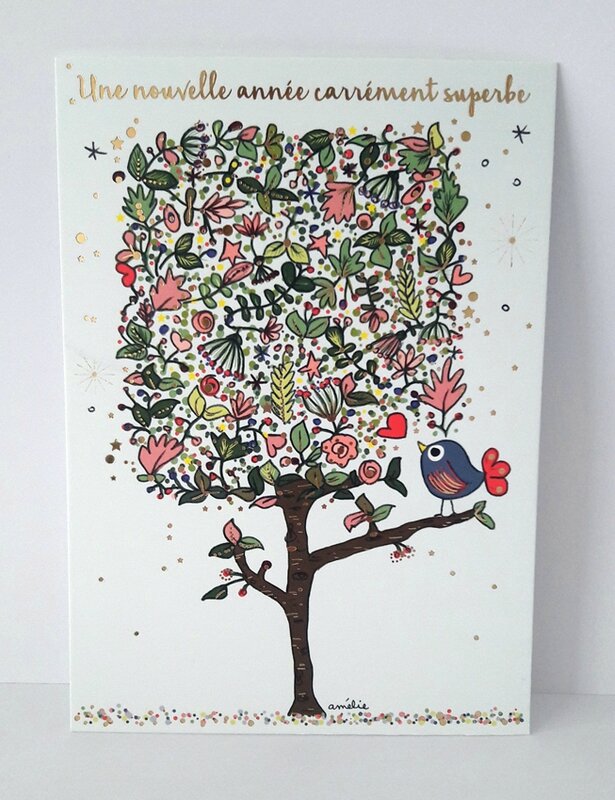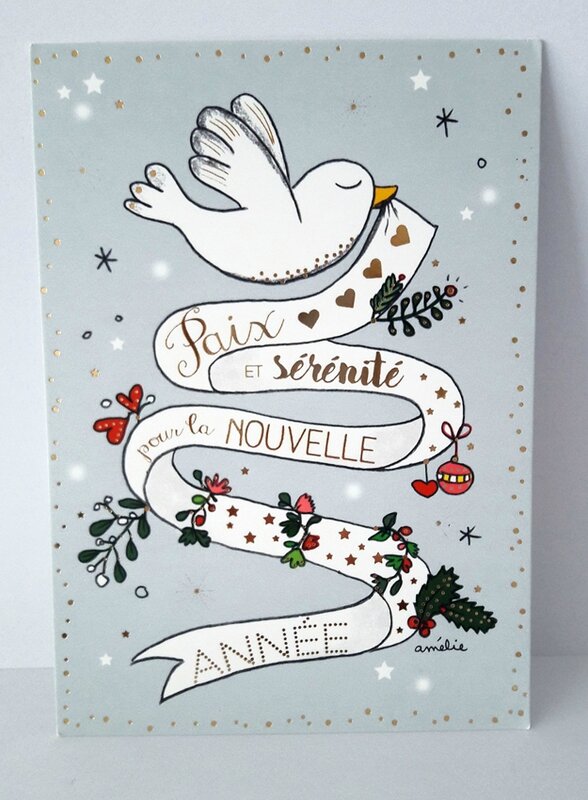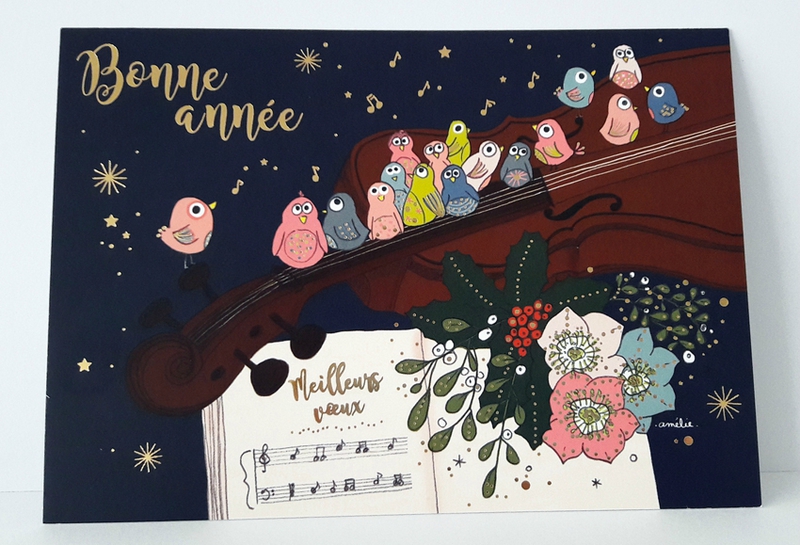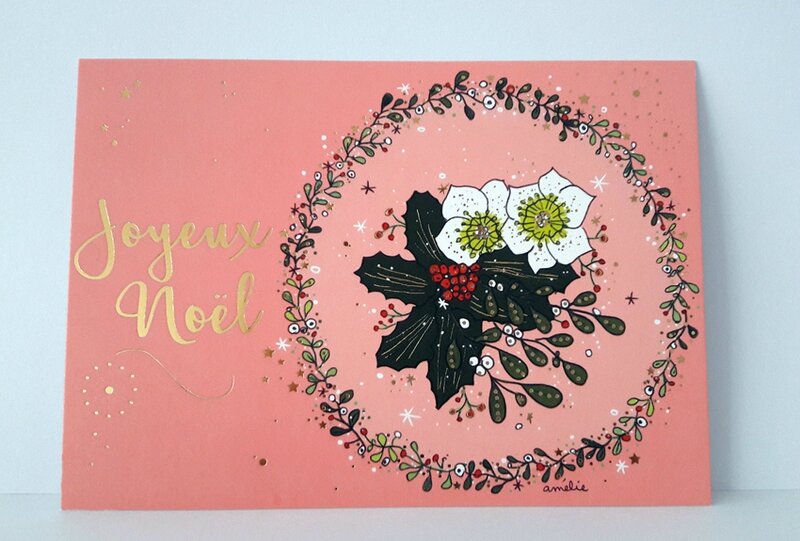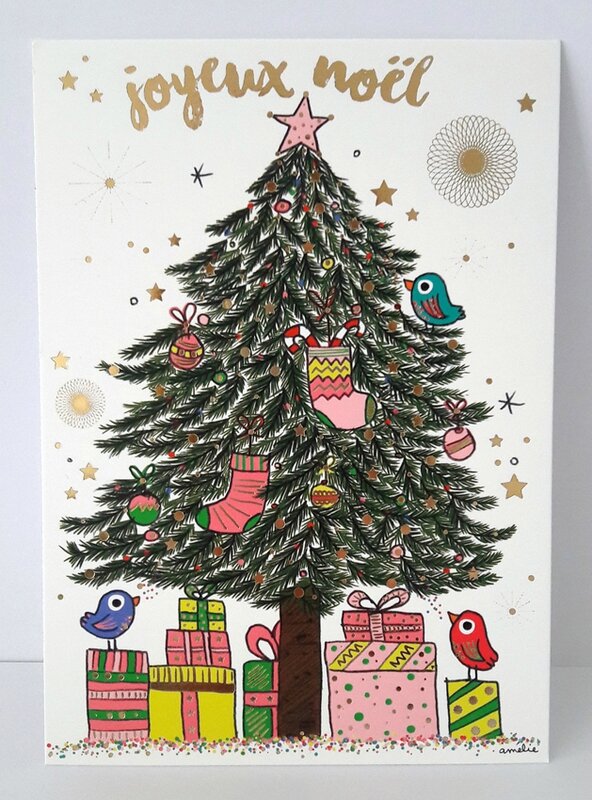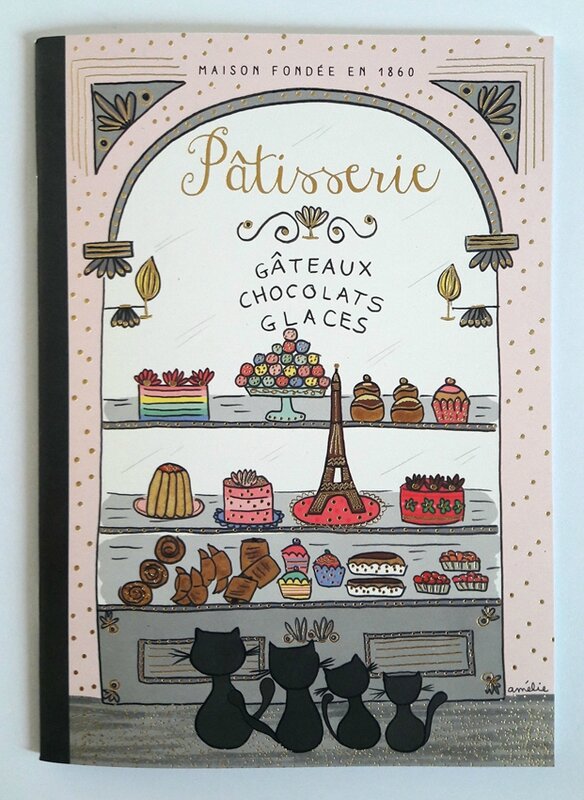 Mais si mais si, chez moi c'est déjà Noël ! Plein de nouvelles cartes pour Cartes d'Art, et sans oublier un cahier pour noter vos meilleures recettes de gâteaux, bientôt disponibles dans toutes les bonnes libriairies, papeteries, etc…
----------
It's Christmas already ! I received the new postcards and the notebook I designed for Cartes d'Art. They will soon be in stores !
----------
22 janvier 2016
Mon illustration Plan de Paris a été légèrement remaniée, la boutique parisienne de Cartes d'Art (rue du Dragon dans le 6è) y a été ajoutée, et sera offerte aux clients et sur les salons, c'est chouette !
Et aussi, bonne nouvelle, le site est en cours de construction et va ouvrir bientôt, vous pourrez donc acheter vos cartes postales Cartes d'Art en ligne ! Je vous en reparlerai dès qu'il est ouvert.
----------
My illustration Paris Map was slightly changed, the Cartes d'Art parisian store (rue du Dragon, in the 6th arrondissement) was added to it and it's going to be given to customers and on trade shows, how great !
And also, an online shop will open soon, you'll be able to buy your postcards directly on internet. I'll tell you more as soon as it opens.
----------